A Woman and Her Pistol
Self-defense for women is more than just buying the first pistol you see and concealed carrying; there are a host of factors that should be considered before purchasing and incorporating a weapon into your life.
It starts with choosing the right pistol and understanding what you want and need from your firearm. This includes, but is not limited to the following:
style of pistol (revolvers versus semi-automatic),
the size,
weight
power of the pistol
different accessories
Furthermore, you need a pistol that is reliable and durable; this should factor into your choice because a pistol that doesn't function does not go far in the world of self-defense. Many ranges will allow you to try models of pistols before purchasing to make sure you like the feel of the weapon.
Selecting the right pistol is truly only the beginning though; knowing how to use said pistol is absolutely essential.
A firearm in the hands of an untrained individual is dangerous to the carrier and those around them. However, with proper care and training, concealed carry and the use of a pistol can be quite safe.
Proper gun ownership starts with the safety features of the weapon to prevent accidental misfirings of the weapon. From there, maintaining the weapon in pristine condition allows you to trust the weapon will function how it should when it should. Meanwhile, training with the weapon will dramatically increase accuracy when firing and provide the holder with a sense of confidence and security due to their experience with that firearm.
Beyond just physical safety, legal safety is important as well. Not all areas and states have the same laws regarding concealed carry and stand your ground, which must be taken into consideration. Improper firearm carrying and usage can carry a significant legal penalty in some places. Below, we will dive into the details of concealed carry for her, including picking the right pistol and using said pistol in the name of self-defense.
Choosing the Right Pistol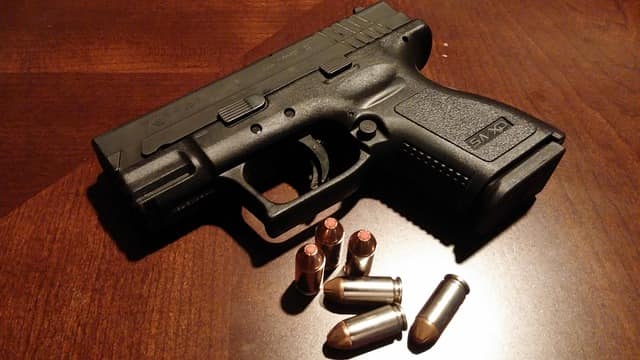 From all accounts, no one should rush into buying a pistol without doing proper research. There is such variety, even amongst just pistols, that can make or break a weapon for an individual. Usually, when it comes to identifying the best pistol for women, the first choice in the matter is the style of the pistol.
Revolver vs. Semi-Automatic
The first decision to be made is between a revolver-style pistol or the more conventional semi-automatic pistol. Both styles can range dramatically in size from small snub-nosed revolvers to pistols that are so large they begin to move into a different class of weapon.
Generally speaking, revolvers will hold less ammunition, but may generate more stopping power.
This choice is very dependent on personal preference; if you have the chance to try each style of weapon before purchasing, that is ideal.
Sizing
Arguably more important than whether the pistol is a revolver or semi-automatic is how it fits your personal needs and requirements. Many women report that some standard pistol options are too large to comfortably hold, control, and fire.
To remedy this, one could select a smaller firearm that fits in her hand better or purchase an adjustable grip, which can increase the grip situation on any handle. Not only do you need to be able to comfortably hold the weapon, reasonably reach the trigger, and aim the pistol, but controlling the recoil is absolutely essential as well.
Recoil
Recoil and stopping power have more to do with the caliber of the pistol than just the raw size of the weapon. Recoil can play a big role in your personal safety, especially in an instance where you need to fire multiple rounds in quick succession. Understanding the caliber of your weapon goes a long way towards making the right selection: a 9mm pistol will be easier to handle than say a .357 magnum, the latter of which can have a large recoil with every shot. 
Reliability and Durability
Reliability and durability are factors that should not be overlooked by a woman looking to concealed carry. A pistol becomes an expensive piece of metal when it can no longer fire. Just like any product (i.e cars) some pistols are made with better materials and will be more reliable for its user.
Do research into brands and models to see which pistols women are reporting great things from along with the models that women avoid. That being said, taking proper care of your pistol will be one of the key factors in the longevity of your pistol alongside its craftsmanship. Find a good maintenance routine for your weapon so that you know it will always be ready when you need it.
Doing the proper research goes a long way toward narrowing down the list of firearms that are ideal for you. Another way to find the pistol that feels best for you physically and psychologically is to try shooting different models at a gun range.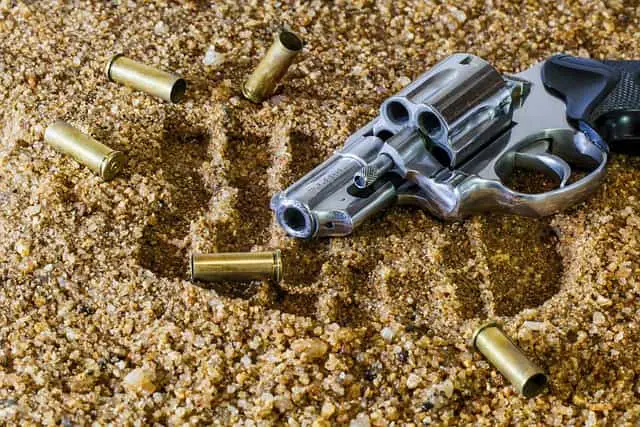 Test Out the Goods
Not only can you sample different calibers and models with hands-on shooting, but you can seek out knowledge and advice from experienced shooters who operate and come to the range. Find other women there to share their personal experiences shooting pistols and see what they recommend. Guns aren't cheap, make sure you shop around to find the best option for you before purchasing.
Legalities
Before you purchase your pistol, be sure to look into firearm laws and licensing requirements, especially as they pertain to you locally. Some states require background checks and licensure prior to purchase and potentially throughout the entire time of ownership. This could include things like registering your firearm with the police so they have a record of your gun.
Concealed carry laws differ state by state, though every state has options to conceal carry legally if you go through the proper channels. Some states allow forms of open carry as well should you want to exercise that right. Castle doctrine and stand-your-ground laws exist in some states. These laws deal with the lawful use of your firearm on another individual and, if followed, can protect you in a court of law should an incident occur.
These laws are meant to provide physical and legal protections to all individuals in society. To be the safest with yourself and your gun, following these laws is of the utmost importance.
Using the Pistol
Once you receive your pistol, learning about how the gun works, including maintenance and safety features, plus practicing with your weapon is key to safely and successfully concealed carry.
Safety
Safety starts with understanding your firearm in and out. This includes all safety features, knowing if your weapon is loaded and ready to shoot, and troubleshooting any issues or jams that may arise. Gun owners should have a functional knowledge base for their own weapons to think and act confidently with their weapons in a variety of situations.
Armed with the knowledge of her weapon, a person who puts time into training and practice will be more confident and safer than an individual who doesn't. It's almost impossible to understate the importance of training and practice. Go to the local range and practice drills. These drills can and will save your life.
Training & Practice
Having the ability to quickly draw your weapon and accurately hit a target at a distance is fundamental to exercising self-defense. There are a ton of different training aids on the market that can be used to enhance these gun skills.
Mantis X10
For example, the Mantis X10 Elite Shooting Performance System is a real-time tracker and coach for your shots. A small attachment goes on your pistol and connects to a phone app to provide you with information and statistics surrounding your shooting. This is a fantastic way to practice with your weapon and see areas where you need improvement.
Equipment like the Mantis X10 can work with live firing, but also dry firing where your weapon doesn't discharge a bullet. Instead of real ammunition, one can purchase snap caps to get the sound and feeling of shooting your weapon without the same degree of danger.
Mantis Laser Academy Training System
For a home range setup, one could choose to purchase the Mantis Laser Academy Training System. This system is an at-home or portable dry fire range that turns practice into more of a game. You can practice a variety of techniques like drawing and firing while receiving real-time feedback from the system to improve your accuracy and quickness with your pistol.
Proper Concealed Carry
Once you feel comfortable shooting your pistol, finding out your ideal way to carry is another piece of the puzzle that needs to be figured out. Depending on the size of your pistol and your preferred style of dress, there are different holsters that will hold your weapon on different parts of your body. Below we have listed a couple of examples of the types of holsters women can utilize:
Pocket Holster
Belly Holster
Bra Holster
Purse Holster
Ankle/Thigh Holster
Underarm Holster
Waistband Holster
With concealed carry supposed to go basically unnoticed by those around, women's concealed carry clothing is essential and the prospect of hiding gun lines is very important to a lot of women.
Takeaways
The key considerations when purchasing and carrying a pistol revolve around your comfort and safety. A pistol that fits your hand, in a holster that fits your lifestyle, being operated by someone who is experienced, knowledgeable, and confident with their weapon will be dramatically safer and more prepared to protect themselves and their families.
The importance of training and drills cannot be understated; practice saves lives. Knowing the ins and outs of your pistol along with the laws that impact your carrying and usage of the firearm is essential to responsible gun ownership, which is the only safe and acceptable way to own and operate a firearm.
Have you ever thought about buying ammo online?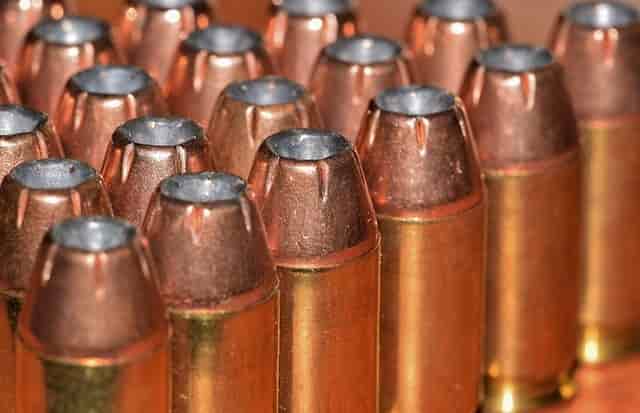 I'm telling you it's so easy with Lucky Gunner! The ammo shown on their site is guaranteed to be in stock and will ship fast. I heartily endorse Lucky Gunner and so do their many customers.
"Okay, so far I've dealt twice with LuckyGunner, and all I can say is, I LOVE YOUR COMPANY!!!!

Imagine: only items in stock are advertised. Who'da thunk, eh? The more highly advertised ones – Cheaper Than Dirt, Cabela's, et. al. – will put you on backorder forever and a day. But LuckyGunner – I ordered 500 shells of .45 ACP (hard to get in this "shortage") – and there it was at my address. No backorders, no bull. Business as it should be.

Yes, I'm telling my friends! I'm constantly writing down your addy on bits of paper (and running out of the latter), spreading the joyous news, "No backorders! No bull! Try LuckyGunner.com, you won't be sorry!" Thank you for being there for an ammo-starved public. And, thanks for the SUPERB customer service."

— Walter J., Silverdale, WA —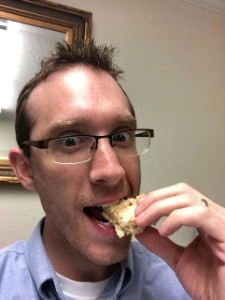 Jason Huskey
Owner of CCWClasses.net
Jason Huskey is a family man with three kids and a wonderful wife. He's always starting new hobbies, but his true passion lies in shooting sports. Jason has been a CCW license holder for over 10 years and carries every day. In addition to firearms, he also enjoys playing guitar and writing songs. He tries to live by the Christian values he believes in.
More things you might enjoy…
Image by MikeGunner from Pixabay I've long since discovered that very few activities give me the same thrill and sense of security as firing a gun. As a gun owner and enthusiast, I've always been curious about which guns can shoot which kinds of ammunition. I have a Derringer five-shot revolver that uses .22 rounds.…