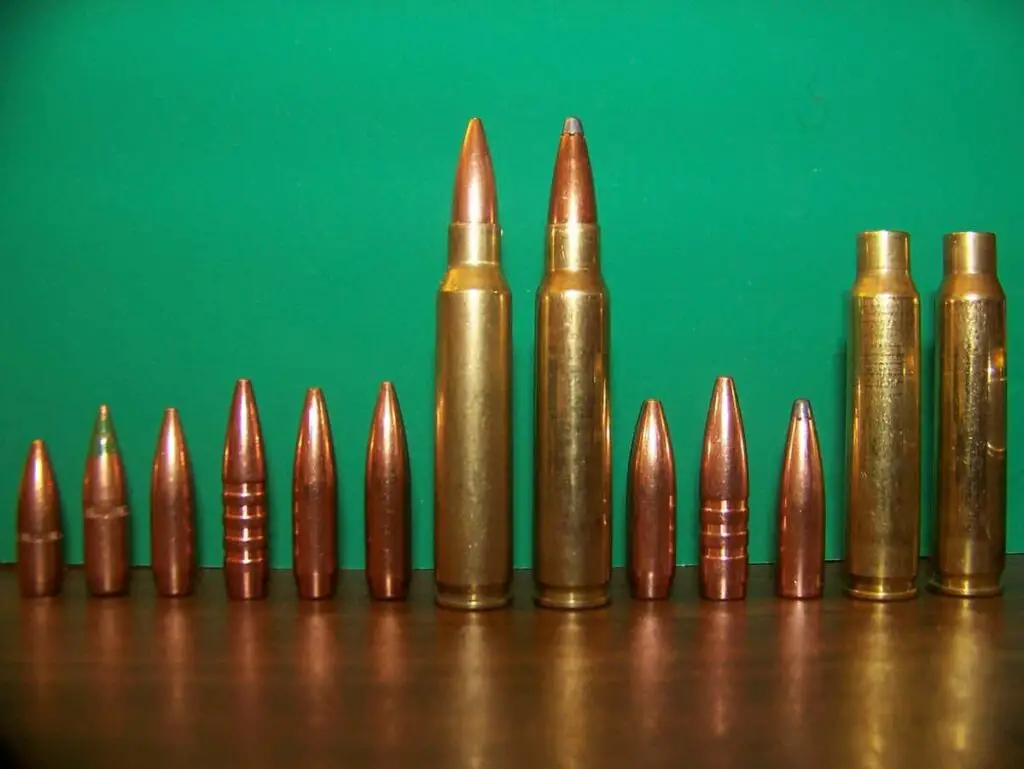 Ammo, the short form of ammunition, is a set of assembled components fired from a firearm. These components include propellant/gunpowder, projectile, cartridges, primers, and ignition tubes, manufactured separately before being assembled into the cartridge. Whether you need ammo for your hunting or personal defense firearms, selecting the right type is an important decision as it ensures optimal performance.
Many types of ammunition can be confusing when you are new to handling firearms. But worry no more, for in this article, we will tackle 24 different types of ammo, and all the bits and pieces that you need to know about them.
What is Ball Ammo?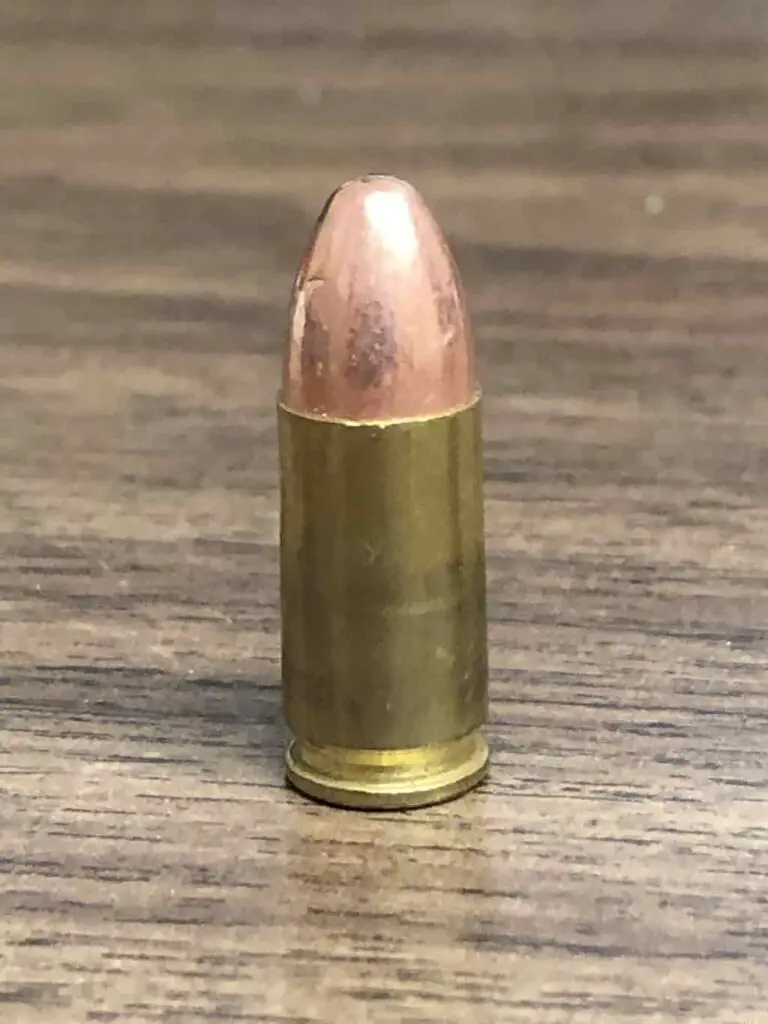 Ball ammo, also known as a full metal jacket bullet, has a soft core made of lead, and is encased in an outer jacket/ shell made of harder material like copper. Ball ammo is one of the most used and least-expensive types of ammo in the world.
It is very accurate and readily available to civilian gun owners. It does not expand upon impact, but it is designed to go through the target with precision. It comes with the possibility of hitting objects behind it too.
The fact that the projectile can go through the target and cause unintentional collateral damage behind it, can be a disadvantage. Ball ammo is not recommended for concealed carry.
Ball ammo can be flat nose, truncated cone, or boat tail types, all of which are made for penetration while leaving less residue in the barrel. Less residue means increased velocity rate of the shot and increased accuracy. Here is our more in depth article about ball ammo.
What is ACP Ammo?
ACP stands for Automatic Colt Pistol. ACP ammo is a rimless straight-walled cartridge that has headspaces on the case mouth for accuracy. The Colt Pistol was designed between 1900 to 1908 by John Browning. He also developed the ACP ammo for use in the automatic pistol. The Automatic Colt Pistol remains one of the most accurate designs for law enforcement officers and civilians. Here is our more in depth article about ACP Ammo.
What Is the Difference Between 115 Grain and 124 Grain 9mm Ammo?
Grain stands for mass' unit of measurement, and ammo grain is a measure of the bullet weight. In simple terms it means how large is the cartridge's projectile. Each caliber has different grain sizes, ranging between 5 grains to 750 grains. If the packaging of the ammo says 124-grain FMJ, it means that the actual bullet weighs 124 grains. Grains also measure gunpowder (or propellant) but is not indicated on the box.
The choice of ammunition will depend on a person's need, and each caliber has a range of bullet weights. The 9mm, for instance, loads 115, 124, and 147 grain, and sometimes the 110 grain. Under the same caliber, lighter bullets' velocity is higher than that of heavier bullets.
9mm is one of the best guns for home defense, with a perfect expansion and penetration power balance.
The main difference between the 9mm's 115 grain and the 124 grain is velocity. The 124-grain bullet has lower velocity compared to the 115 grain one, but maintains it longer and transfers more energy into the target.
What is Plinking Ammo?
Plinking ammo is the inexpensive ammo that people use in informal target shooting for pleasure. The term plinking comes from the sharp, metallic sound that is made by the projectile when it hits the non-standard targets like cans, water bottles, logs, and the like. My favorite plinking ammo is 22 caliber. 22's are easily available and relatively cheap. Here is our more in depth article about plinking ammo.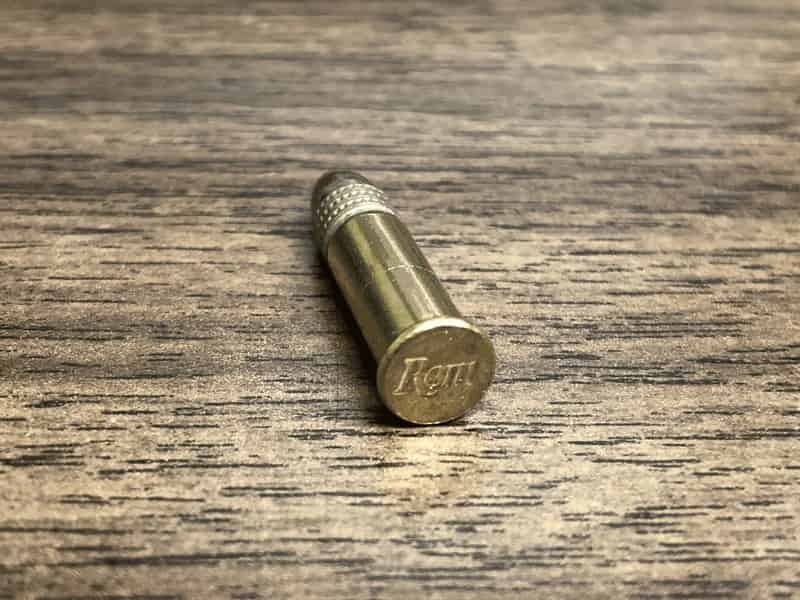 What Does Full Metal Jacket Mean?
In the movie, Full Metal Jacket, a drill sergeant is yelling at a soldier and says "What is your major malfunction?" This line has been popularized online as a meme. In the context of the film, it means that he wants to know what's wrong with the recruit because he is not doing well in boot camp training.

But we are not talking about the film. We are talking about a type of ammunition. Full metal jacket ammunition has a soft lead core that is coated on top with a harder metal. It can also be called ball ammo.

FMJ ammo is great for plinking and target shooting but not for self defense or hunting. FMJ ammo will go through your target and endanger people behind it. Always use hollow points for self defense. Here is our in depth article on Full Metal Jacket ammo.
What Is Rimfire Ammo?
Rimfire ammo is a type of primer-ignited metallic firearm cartridge whose primer is contained in the cartridge's rim. The cartridge fires when the firing pin strikes the primer. This type of ammo is not reloadable. Rimfire ammo is usually low-pressure and cheaper hence it's popularity in sport shooting, plinking, and small-game hunting. Here is our in depth article about rimfire ammo.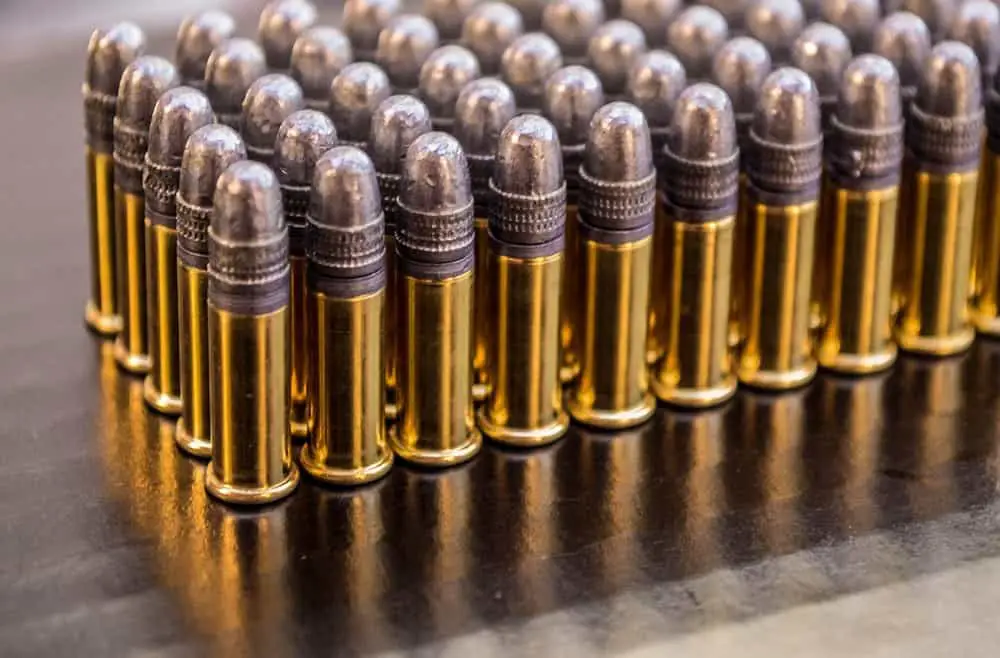 What Is Remanufactured Ammo?
Remanufactured ammo is processed using specialized equipment to reload brass casings that were once fired. This ammo has a cost-efficient price point and is still of decent quality that many people trust. Here is our in depth article about remanufactured ammo.
What Is Caseless Ammo?
Caseless ammo is a small arms ammunition that attempts to reduce the cost and weight of ammo and simplify its operation by eliminating the cartridge case that usually holds the propellant, primer, and projectile together. The lack of metal casing decreases the weight, allows for smaller cartridges and higher cyclic rates. However, the sealing of the chamber and heat sensitivity over sustained gunfire is an issue of concern. Here is our in depth article about caseless ammo.
What Is Centerfire Ammo?
You can easily identify centerfire ammo because the primer is in the center of the cartridge. This ammo is high-pressure and high-velocity. It is used by police forces as well as civilians for defensive purposes. This ammo can be reloaded and is used in shotguns, handguns, and rifles. Larger loads of centerfire ammo can produce a recoil that is unmanageable for some shooters. Here is our in depth article about centerfire ammo.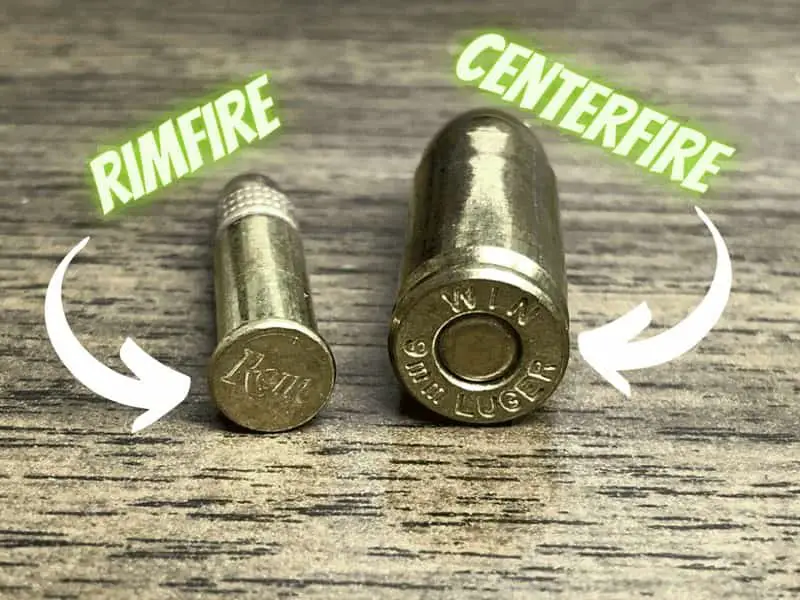 What Is Non-Typical Ammo?
Non-Typical ammo is a trademark of Federal Ammunition. It is a set of 13 different calibers and loads specifically made for deer hunting. According to Federal, non-typical ammo, "uses an optimized soft-point bullet with a concentric jacket to provide tag-punching accuracy and consistent, lethal wound channels on any whitetail, mule deer or other species". Here is our in depth article about non-typical ammo.
What is TMJ Ammo?
Total Metal Jacket (TMJ) ammo is specifically designed for the reduction of lead particles released in the air. A thin jacket of ductile metal, usually copper, is electroplated on the bullets. This jacket fully covers the bullet for protection against corrosion, making it safe for indoor use and for healthier shooters.
What is XTP Ammo?
XTP Ammo is a trademark of Hornady. The eXtreme Terminal Performance (XTP) ammo is a controlled expansion bullet designed for hunting, law enforcement, and self-defense. It has accuracy, deep penetration, and expansion properties.
What Is BEB Ammo?
Brass Enclosed Base (BEB) ammo meets indoor shooters' needs, being the reverse of a full metal jacket. The front part of BEB bullets have exposed lead, and since the lead is away from the ignition source, lead particles in the air are reduced. Though rarely an issue, their downside is the potential to jam in semiautomatic weapons as a result of the indentation on the bullet's nose where lead is exposed. Here is our in depth article on BEB ammo.
What Is PSP Ammo?
Pointed Soft Point (PSP) ammo is one of the most common metal jacket bullets that offer greater penetration and more expansion than a hollow point. It has a lead core wrapped in a copper casing and a pointed tip for accuracy. PSP ammo is intended to expand upon hitting its target. They are ideal for hunting large game because they will expand on impact to ensure a kill.
What Is Gas Check Ammo?
Gas check ammo is a copper gasket type component made to fit on the bullet's base to inhibit lead buildup in the barrel and improve its accuracy. They are used where high-pressure cartridges (faster than 1400fps) use non-jacketed bullets. The bullet's base shank that accepts the gas check is rebated, and attachment can be done without altering the bullet's maximum diameter.
What Is Short Barrel Rifle Ammo?
A short barrel rifle (SBR) is a shoulder-fired firearm with a buttstock and a barrel of fewer than 16 inches. The SBR requires that you fill out special ATF Form 1 paperwork and pay a $200 tax. SBR ammo is optimized to reach full speed and energy when fired through a short barrel.
What is Bonded Ammo?
Bonded ammunition is jacketed ammo that maintains its jacket and core intact even after penetrating the target. The core and the jacket can be bonded through a soldering process by melting lead inside the copper jacket. Another way to make bonded ammo is via an electrochemical process where the jacket is applied as an exterior plating on a formed core. Its primary purpose is large-game hunting as it is reliable when deep penetration is needed.
What Is LRN Ammo?
Lead Round Nose (LRN) ammo is purely made of lead and with a rounded nose that looks like a half-sphere. The ammo easily jams and leaves more powder particles in the barrel. This negatively affects downrange accuracy but can be corrected by cleaning the barrel. The ammo keeps its basic shape even when the soft metal expands, delivering a balanced penetration and expansion ideal for hunting.
What is Reloaded Ammo?
Reloaded ammo has already been fired once and then reloaded for a second use. Reloading of ammo is done by shooting enthusiasts instead of buying commercial ammunition. Reloading is typically done to save money but some people make their own ammo to increase accuracy. It is good to note that the cartridge gets weaker and prone to failure with each firing.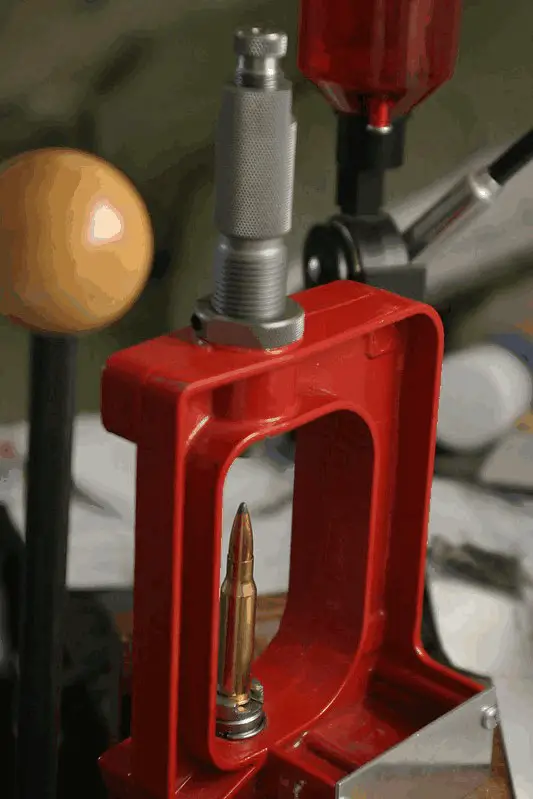 What Does OTM Mean in Ammo?
OTM stands for open tip match ammo, one that is a hollow-point, and is used as target shooting ammo. Its rounds are more accurate compared to the Full Metal Jacket ammo, and hence are a preference for shooters who require extreme accuracy in competitions.
What is Snap Cap Ammo?
Snap cap ammo is an accessory device for firearms shaped to replicate a live round/cartridge/shotshell but without the ammunition components, which are the gunpowder, primer, propellant, and projectile/bullet. They are used in guns to absorb moisture, to keep bores lubricated, and to avoid damage to the firing pin. There are some snap caps whose false primer is spring-dampened but those are more expensive.

Snaps caps are completely passive and produce no sound. Their only purpose is to prevent firing pin/striker damage and aid in tactical reloading practice and dry firing.
What Does TMJ Stand for in Ammo?
TMJ stands for Total Metal Jacket where TMJ ammo is fully covered in copper plating. These are mainly used in Match shooting due to their accuracy. TMJ helps reduce lead contamination amounts, especially in indoor ranges. This ammo is not recommended for ported firearms, since as the bullet leaves the barrel, its casing might get sheared off. Here is our in depth article on TMJ ammo.
Have you ever thought about buying ammo online?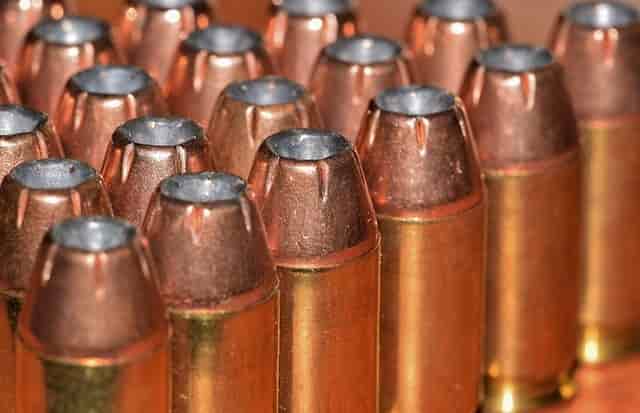 I'm telling you it's so easy with Lucky Gunner! The ammo shown on their site is guaranteed to be in stock and will ship fast. I heartily endorse Lucky Gunner and so do their many customers.
"Okay, so far I've dealt twice with LuckyGunner, and all I can say is, I LOVE YOUR COMPANY!!!!

Imagine: only items in stock are advertised. Who'da thunk, eh? The more highly advertised ones – Cheaper Than Dirt, Cabela's, et. al. – will put you on backorder forever and a day. But LuckyGunner – I ordered 500 shells of .45 ACP (hard to get in this "shortage") – and there it was at my address. No backorders, no bull. Business as it should be.

Yes, I'm telling my friends! I'm constantly writing down your addy on bits of paper (and running out of the latter), spreading the joyous news, "No backorders! No bull! Try LuckyGunner.com, you won't be sorry!" Thank you for being there for an ammo-starved public. And, thanks for the SUPERB customer service."

— Walter J., Silverdale, WA —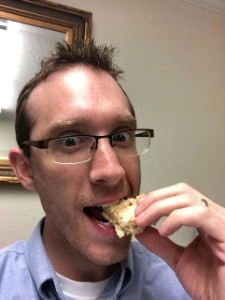 Jason Huskey
Owner of CCWClasses.net
Jason Huskey is a family man with three kids and a wonderful wife. He's always starting new hobbies, but his true passion lies in shooting sports. Jason has been a CCW license holder for over 10 years and carries every day. In addition to firearms, he also enjoys playing guitar and writing songs. He tries to live by the Christian values he believes in.
More things you might enjoy…
Image by MikeGunner from Pixabay I've long since discovered that very few activities give me the same thrill and sense of security as firing a gun. As a gun owner and enthusiast, I've always been curious about which guns can shoot which kinds of ammunition. I have a Derringer five-shot revolver that uses .22 rounds.…