What is BEB ammo?
BEB ammo or brass enclosed base ammo is basically the reverse of full metal jacket ammo. The base and most of the bullet is encased in brass. But there is a bit of lead exposed at the top.
Have you ever been to an indoor shooting range and they immediately say you can't use the ammo you brought. Well, the first time it happened to me it kind of made me mad.
But I'm a pretty level headed guy. After they explained the reasoning for this I completely understood. Indoor ranges are, well, indoors. This means they don't have the same ventilation that comes with shooting outside.
When the range really gets hopping there is a ton of lead dust pumped into the air every second by shooters. And as we all know lead is not good for humans. You can probably remember some kids from gradeschool who subsisted on lead paint chips? Yeah, they had problems!
To remedy this, ammo manufacturers came up with brass enclosed base ammo.
Another option is total metal jacket ammo but I'll get into that a little farther down.
If you can imagine a full metal jacket bullet just reverse that picture in your mind. A brass enclosed base bullet is fully coated with brass on the base and sides with a little bit of exposed lead at the top.
When the cartridge is shot the explosion happens at the base of the bullet. In a typical FMJ round there is exposed lead near the explosion which sends lead particles flying into the air.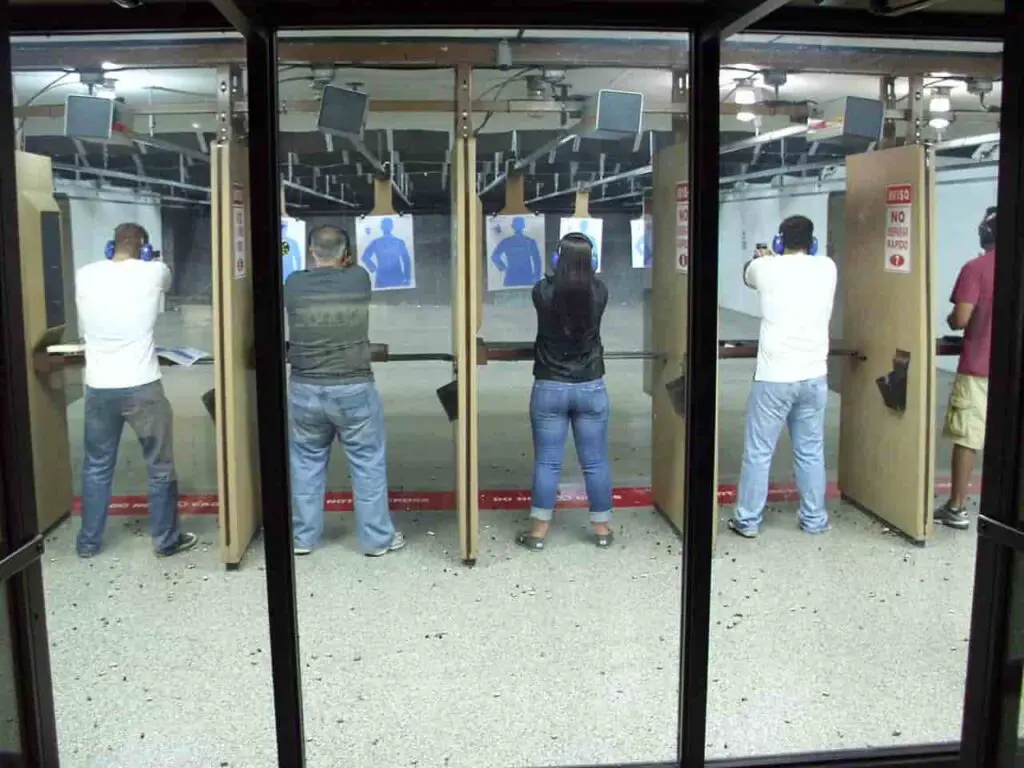 This is not usually a problem outdoors. But inside a range you could breathe in quite a bit of lead and that is absolutely not good for your health.
So when I went back to the indoor range with my brass enclosed base ammunition they allowed it in. As long as there was no exposed lead near the base of the bullet.
A bullet totally enclosed in a metal jacket, usually made of copper alloy. But not exclusively… the term 'total metal jacket' has become synonymous with any rounds covered by a full metal jacket.
What does this mean? The tip and base of the bullet is completely encased under the copper-alloy jacket. This means that there are no exposed lead or other soft parts to come into contact with your bore as you shoot it through your firearm.
This keeps the lead from dirtying up your barrel and allows for much higher round counts before having to clean barrels after shooting. It also gives these rounds increased penetration capabilities because the nose of the projectile won't deform upon hitting an object like a hollow point.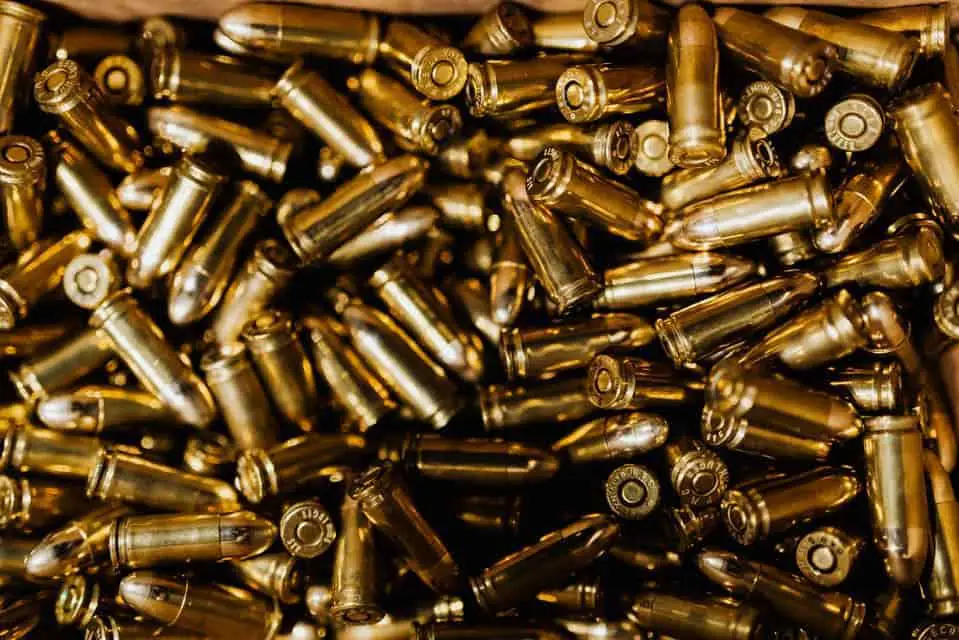 What does winclean mean?
Winchester Winclean is a brand of BEB ammo. It is specifically designed for shooting at indoor ranges. The brass enclosed base reduces the amount of lead vaporization that occurs.
Winclean ammunition can also reduce the amount of time you have to spend cleaning your guns. These rounds by manufacturer Winchester have a brass enclosed base that is specifically designed to reduce lead particles left in your barrel.
This bullet type is non corrosive and is compatible with all standard semi-auto handguns and rifles. The muzzle velocity is very comparable to FMJ ammo so don't worry about that. The shooting community might use them in both commercial or private places for target practice.
Is brass ammo good?
The short answer is yes! And you have probably technically been shooting brass ammo all along. Most commercially produced rounds actually have at least 5% zinc. This means they are technically brass instead of copper.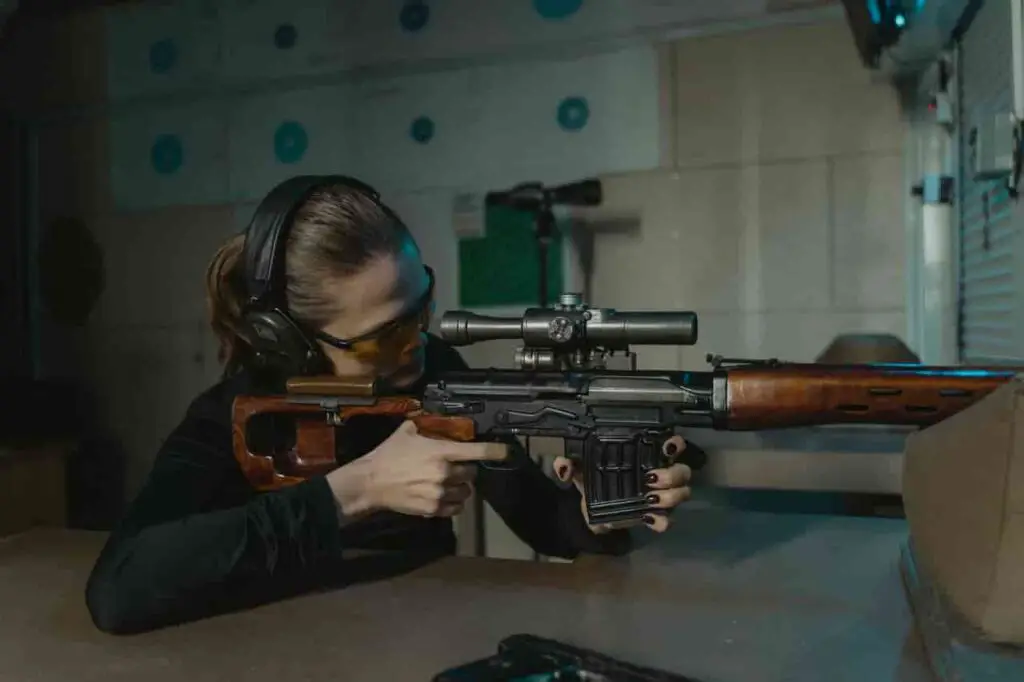 But what is brass ammo?
Brass is a metal that has a very high melting point and can be used to make all sorts of things including cartridges for firearms.  It's especially prized for this purpose because it's also very strong – you put metal on metal, if one of those metals heats up too much it will expand and become soft, where as the other stays rock hard and doesn't bend or give out.  
This means that when your gun gets hot from shooting it, the brass cartridge keeps on being perfect just like it was at room temperature. And since the material is so solid, people have been making cartridges out of brass since there were guns around to fire them with.
So a cartridge made out of brass is very reliable.
What are TMJ and BEB bullets?
TMJ and BEB stands for total metal jacket and brass enclosed base respectively. They were both designed to reduce lead particles in the air when shooting indoors.
Most shooters use FMJ when plinking or for target practice. Full metal jacket bullets are cheap, accurate, and get the job done. But they have a little bit of lead exposed at the base of the bullet where the explosion happens.
The explosion causes lead particles to be dispersed into the air. This is not a problem when shooting outdoors. But at high traffic indoor ranges the lead levels can easily build up to unhealthy levels.
TMJ bullets are completely coated all the way around. There is no exposed lead whatsoever. This means they shoot much cleaner and are preferred at indoor ranges.
BEB
BEB bullets are the reverse of FMJ. The base of the bullet is coated but there is a small spot of exposed lead at the top. BEB bullets are also very welcome at your local indoor range because they keep the lead from being vaporized into the air.
Have you ever thought about buying ammo online?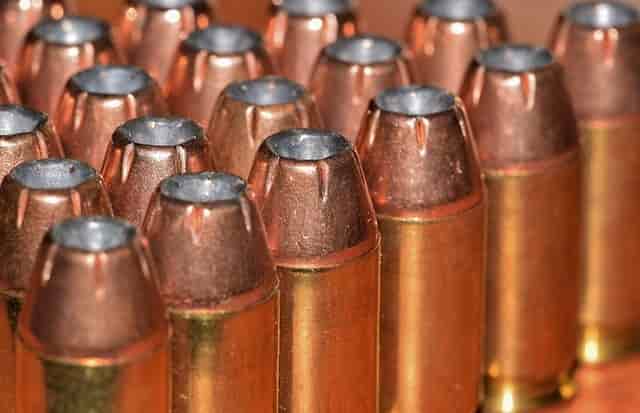 I'm telling you it's so easy with Lucky Gunner! The ammo shown on their site is guaranteed to be in stock and will ship fast. I heartily endorse Lucky Gunner and so do their many customers.
"Okay, so far I've dealt twice with LuckyGunner, and all I can say is, I LOVE YOUR COMPANY!!!!

Imagine: only items in stock are advertised. Who'da thunk, eh? The more highly advertised ones – Cheaper Than Dirt, Cabela's, et. al. – will put you on backorder forever and a day. But LuckyGunner – I ordered 500 shells of .45 ACP (hard to get in this "shortage") – and there it was at my address. No backorders, no bull. Business as it should be.

Yes, I'm telling my friends! I'm constantly writing down your addy on bits of paper (and running out of the latter), spreading the joyous news, "No backorders! No bull! Try LuckyGunner.com, you won't be sorry!" Thank you for being there for an ammo-starved public. And, thanks for the SUPERB customer service."

— Walter J., Silverdale, WA —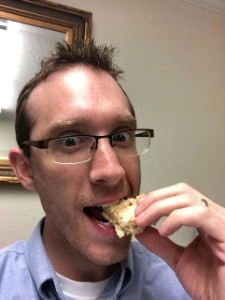 Jason Huskey
Owner of CCWClasses.net
Jason Huskey is a family man with three kids and a wonderful wife. He's always starting new hobbies, but his true passion lies in shooting sports. Jason has been a CCW license holder for over 10 years and carries every day. In addition to firearms, he also enjoys playing guitar and writing songs. He tries to live by the Christian values he believes in.
More things you might enjoy…
Image by MikeGunner from Pixabay I've long since discovered that very few activities give me the same thrill and sense of security as firing a gun. As a gun owner and enthusiast, I've always been curious about which guns can shoot which kinds of ammunition. I have a Derringer five-shot revolver that uses .22 rounds.…