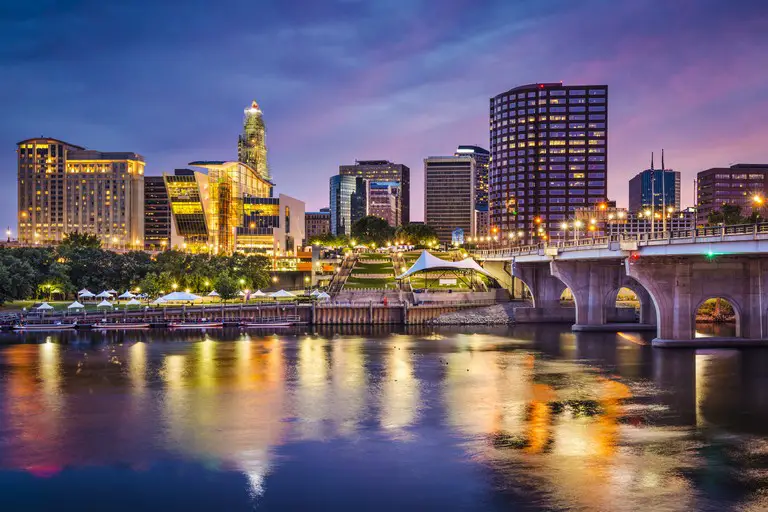 Concealed Carry Classes Near You In Connecticut
Requirements to qualify for a license
You must be at least 21 years of age to apply for a Connecticut concealed carry license (which is actually just called a pistol permit).  You must be a legal resident of the U.S. but you don't have to be a resident of Connecticut.  You cannot have a felony conviction or one of the following 11 misdemeanor offenses on your record:
Illegal possession of controlled or hallucinogenic substances
Criminally negligent homicide
Assault in the third degree
Assault of a victim 60 or older in the third degree
Threatening
Reckless endangerment in the first degree
Unlawful restraint in the second degree
Riot in the first degree
Riot in the second degree
Inciting to riot
Stalking in the second degree
Here is a list of other disqualifying factors:
Conviction as a delinquent for the commission of a serious juvenile offense
Discharge from custody in the last 20 years after being found not guilty by reason of mental disease or defect
Being committed to a mental institution within the preceding 12 months
Being subject to a restraining or protective order in a case involving physical force against another person
Being subject to a firearms seizure order
Being an illegal alien in the United States
Renouncing your U.S. citizenship
Having a dishonorable discharge from the U.S. Armed Forces
Finally, you must complete a handgun safety course with a live fire requirement.  Once all requirements have been met you should apply to the Police chief or First Selectman of your local town.  They will have 8 weeks to issue or deny your temporary state permit.  You will then apply for a state permit through the Connecticut Department of Emergency Services and Public Protection. Application instructions can be found here.
What will you learn in class?
Connecticut requires you to take at a minimum the NRA Basic Pistol Course.  This course will teach you how to properly handle and operate a handgun.  You will learn about different types of ammunition, how to load a handgun, how to clean a gun, and safe storage of weapons in the home.
Try to find an instructor that also discusses Connecticut laws relating to the "use of deadly force".  I recommend that you find additional training about Connecticut laws beyond this basic pistol course.
How long does it take to get a license?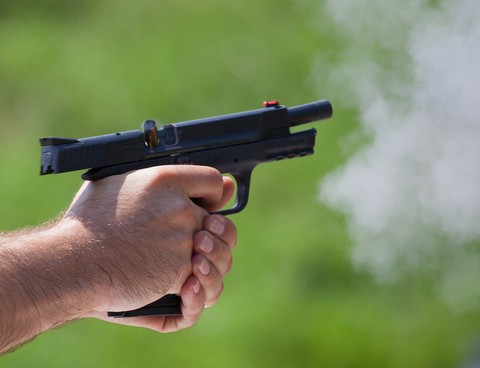 It can take up to 8 weeks to receive your temporary state permit and another 8 weeks to receive your 5 year state permit.  If your permit is denied you can appeal to the Board of Firearm Permit Examiners.
How much does the license cost?
The License fee is $70.  You will also incur fees for background checks and for your handgun training class.  You can expect to spend a total of $250 to $350 to obtain your permit.
Reciprocity with other states
Connecticut does not recognize any other states' concealed carry permits.  Non-residents with a valid permit from another state may apply for a Connecticut pistol permit.  Connecticut does not have reciprocity agreements with any other state but check out this map to see which states honor a CT Pistol Permit.
Where can you not carry a concealed weapon?
Schools
Federal government owned or leased buildings
Courthouses
State legislative buildings
Federal Prisons
Indian Reservations
State parks and state forests
Featured Instructors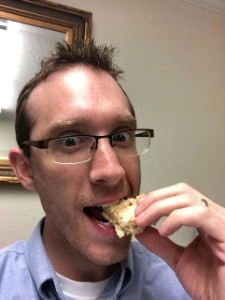 Jason Huskey
Owner of CCWClasses.net
Jason Huskey is a family man with three kids and a wonderful wife. He's always starting new hobbies, but his true passion lies in shooting sports. Jason has been a CCW license holder for over 10 years and carries every day. In addition to firearms, he also enjoys playing guitar and writing songs. He tries to live by the Christian values he believes in.
More things you might enjoy…
Image by MikeGunner from Pixabay I've long since discovered that very few activities give me the same thrill and sense of security as firing a gun. As a gun owner and enthusiast, I've always been curious about which guns can shoot which kinds of ammunition. I have a Derringer five-shot revolver that uses .22 rounds.…