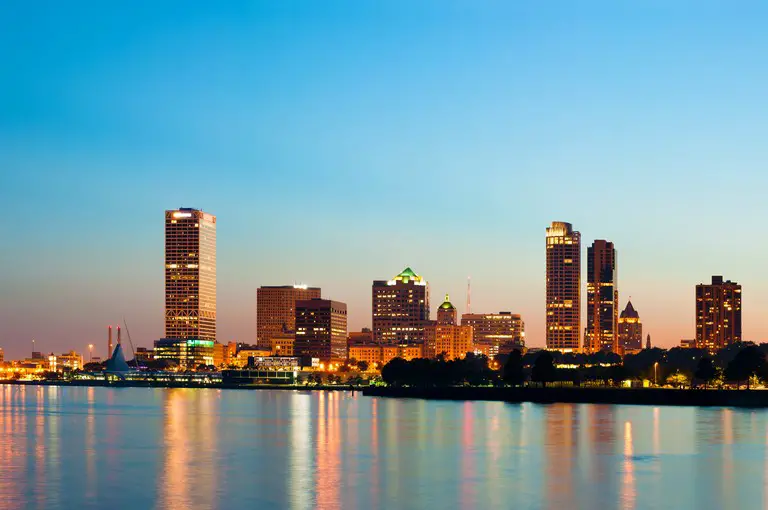 Concealed Carry Classes Near You In Wisconsin
Requirements to qualify for a license
You must be 21 years old and allowed to possess a firearm under state and federal law to apply for your Wisconsin CCW permit* (See note below). You cannot have as a condition of bail or release a prohibition on possessing a weapon relating to a criminal case. You must be a Wisconsin resident and you must also take a training class.
Wisconsin does not set a certain curriculum for qualified training classes.  Instead it gives a list of approved types of classes.  You may obtain a Wisconsin CCW license with any of the following classes:
Any hunter education class from the Department of Natural Resources or a similar agency in another state
A firearms safety course from a national or state organization that certifies firearms instructors
A course offered to the public by a law enforcement agency
A firearms safety course taught by an instructor certified by a national or state organization that certifies firearms instructors. (This includes courses given by colleges, technical colleges, universities, or private firearms training schools)
Courses offered to law enforcement officers
Military firearms training
If you have a CCW license from another state, a copy of your license will suffice for proof of training.  Online CCW training is not acceptable.
You can get a copy of the application online from the Wisconsin Dept of Justice. Once you have completed the application, submit it along with your proof of training, and a check or money order for $40 made out to the Department of Justice.  Mail your completed package to:
Wisconsin Department of Justice
ATTN: Firearms Unit
PO Box 7130
Madison, WI 53707-7130
*Note about ability to possess a firearm: You must be legally able to possess a firearm under both state and federal law.  This means you cannot be:
Convicted of a felony
Have a mental illness or be committed to a mental institution
Have an injunction against you for domestic abuse or harrassment
A fugitive from justice
An unlawful user or addicted to a controlled substance
Dishonorably discharged from the Armed Forces
Convicted of a misdemeanor crime of domestic violence
What will you learn in class?
There is not a required curriculum set up for Wisconsin concealed carry classes.  Even a hunter education class will suffice.  Because of this you may not learn some very important facts about carrying a concealed weapon.
You will learn the basics of handling and caring for a gun.  You will learn how to clean a gun and how to properly secure a gun from children.  You will also learn about different types of ammunition.  BUT, LISTEN UP!  If your class did not cover "use of force" laws in Wisconsin you need to find some extra training.
You need to understand Wisconsin's self defense law.  At a very minimum you need to read about the law on page 4 of the application. You could potentially spend time in jail for your ignorance of the law.  See the list of featured instructors at the bottom of the article to find someone who teaches the law.
How long does it take to get a license?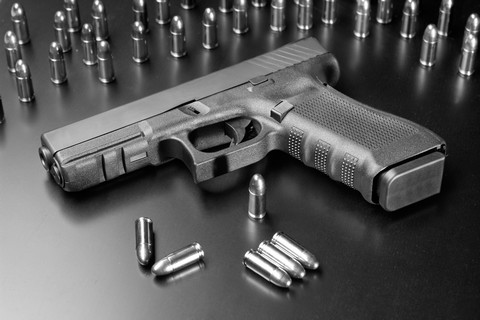 The Wisconsin Department of Justice has 21 days to issue or deny your license once a completed application is received.  If your license is denied you may appeal to the circuit court in your county of residence.  If your license is approved it is good for a period of 5 years.
How much does the license cost?
A Wisconsin concealed carry license costs $40.  This includes $30 to cover the license fee and $10 for the background check.
Reciprocity with other states
Wisconsin currently honors permits from 27 other states.  If you become a resident of Wisconsin you must obtain a Wisconsin CCW license.
Where can you not carry a concealed weapon?
Wisconsin is a little different  from other states in that it often leaves the decision up to property owners or managers to allow concealed carry.  Notice can be given verbally, in writing, or with a sign. Always check with the property owner or manager before entering a facility you are unsure of.  Here is a list of places you are not allowed to carry in Wisconsin:
Federal buildings
While under the influence of an intoxicant (You are allowed to carry in a tavern but not when you are drinking)
Private property where the owner has made it clear that they do not allow weapons on the property
Government property where the manager has made it clear that weapons are prohibited
Schools
Law enforcement buildings
The office of a Division of Criminal Investigation special agent of DOJ
Correctional facilities
Mental Health Institutions (This includes The Sand Ridge Secure Treatment Center, the Wisconsin Resource Center, and the Mendota Mental Health Institute)
Courthouses
Courtrooms when in session
Any place beyond a security checkpoint in an airport
Featured Instructors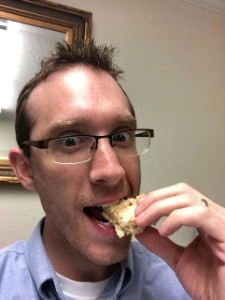 Jason Huskey
Owner of CCWClasses.net
Jason Huskey is a family man with three kids and a wonderful wife. He's always starting new hobbies, but his true passion lies in shooting sports. Jason has been a CCW license holder for over 10 years and carries every day. In addition to firearms, he also enjoys playing guitar and writing songs. He tries to live by the Christian values he believes in.
More things you might enjoy…
Image by MikeGunner from Pixabay I've long since discovered that very few activities give me the same thrill and sense of security as firing a gun. As a gun owner and enthusiast, I've always been curious about which guns can shoot which kinds of ammunition. I have a Derringer five-shot revolver that uses .22 rounds.…