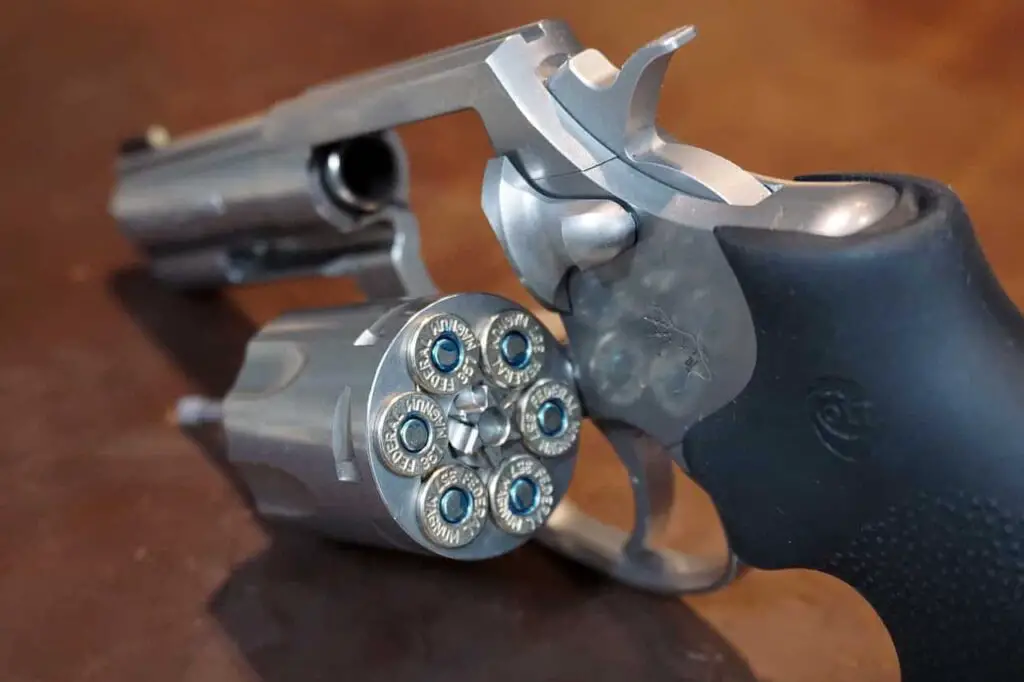 I've long since discovered that very few activities give me the same thrill and sense of security as firing a gun. As a gun owner and enthusiast, I've always been curious about which guns can shoot which kinds of ammunition.
I have a Derringer five-shot revolver that uses .22 rounds. I also have a Remington 522 Viper. Before I had either, I assumed every type of gun required its own specific ammunition. Then I learned that I could use the same rounds in both of these guns.
However, I can't use rounds for either of those in my 30-06 Remington 700. A .22 round is too small to create a proper seal inside the barrel (not to mention all the other issues) and would damage my 30-06.
This article is all about two very popular handgun bullets. Can a 38 special shoot 357 rounds?
If you are looking for the best prices on ammunition there is a search engine just for ammo called bulkcheapammo.com where they list the best prices on the internet (and it's updated every 15 minutes).
What's the Difference Between a .38 Special and a .357 Magnum?
Both the .38 Special and .357 Magnum are rimmed, centerfire cartridges you use in revolvers. They have many similarities, almost too many to list, but they also have some notable differences we gun enthusiasts should understand.
History of the .38 Special and the .357 Magnum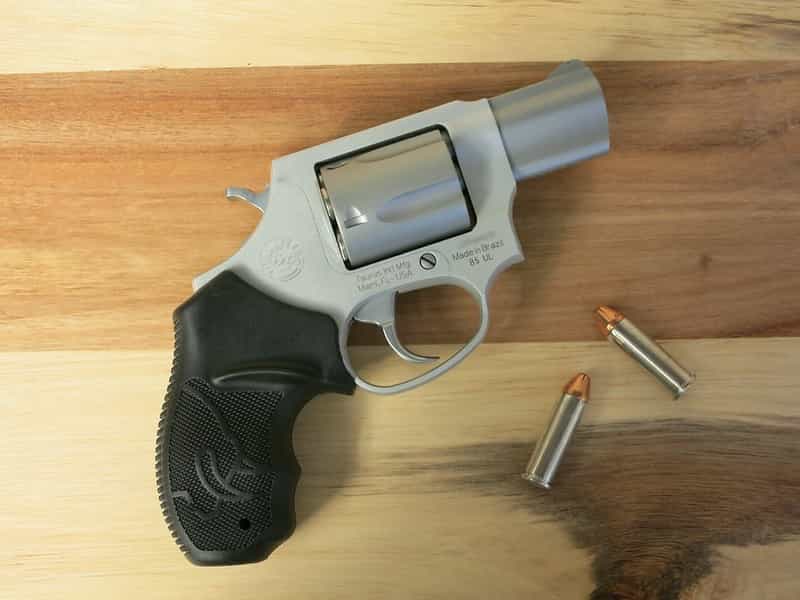 Benjamin Worthen at GunAndShooter says that the .38 Special is a derivative of the .38 Long Colt, which the U.S. Army used from 1892 to 1909. It arrived on the scene in 1898, and with its round nose, muzzle velocity, and just plain ease of use, it quickly became the ammunition of choice for private shooters and law enforcement alike.
In fact, law enforcement, including the FBI, used the .38 Special for nearly 70 years. Some law enforcement officers still do.
The .357 Magnum first appeared in 1934. More powerful than the .38 Special, police began to prefer it to the .38 Special because the criminal organizations of the time had the edge when it came to firepower. .357 Magnum rounds could penetrate things .38 Specials could not.
When Smith & Wesson was working on making a more powerful round for law enforcement to use during that era, they realized that giving the .38 Special a hotter load would put undue stress on their guns' frames.
So they redesigned their .38 revolver to handle the higher pressure of a hotter round, which, in turn, would have better penetration and overall power.
Many people and organizations didn't consider .357 Magnum rounds suitable for many common uses, though. For instance, Worthen says that while law enforcement does use the .357 Magnum, they tend to not like the harder recoil.
On the other hand, American Rifle says that the Smith & Wesson .357 Magnum revolver gained such popularity that they had to halt production until after World War II. When they resumed, they developed their current numbering system, which includes revolvers that use the .357 Magnum.
Gun owners of all types love both the .38 Special and the .357 Magnum because they're quite versatile.
Primary Differences Between the Two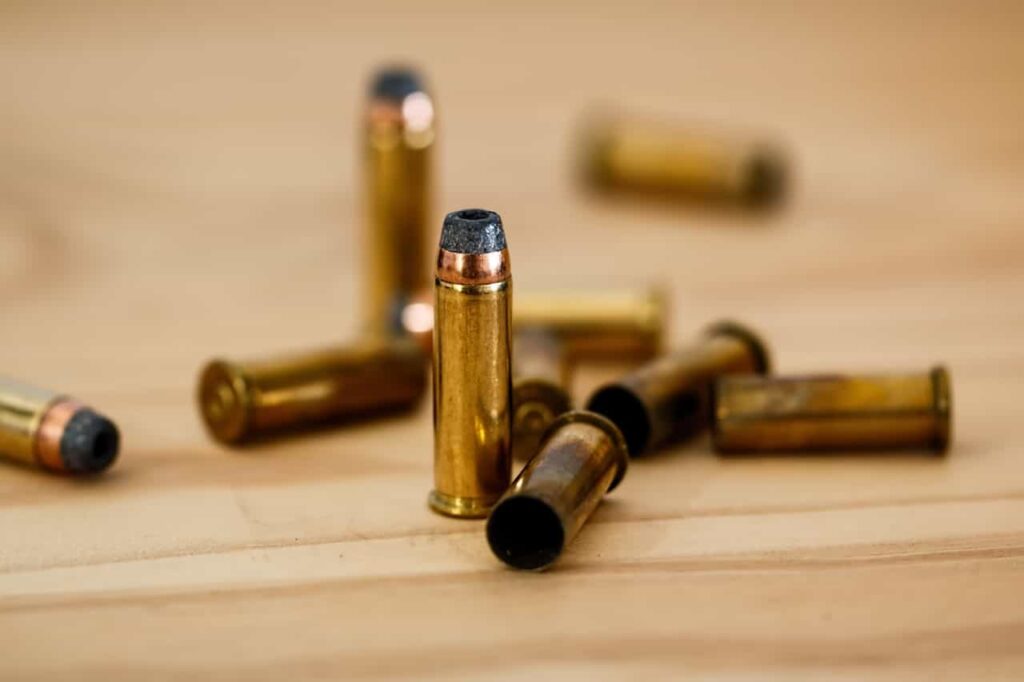 The .38 Special's case length is shorter than that of the .357 Magnum. .38 Specials also don't have quite the same power as .357 Magnums. Reasons you'd want to use a .38 Special include:
Less recoil
Quicker follow-up shots
Cheaper than .357 Magnums
Decent performance in target shooting
However, a .38 Special isn't necessarily suitable for everything. You might want a .357 Magnum for these reasons:
Large-game hunting
Duty weapons (law enforcement)
Home or personal defense
Target shooting farther than 50 yards
So Can a .38 Special Shoot .357 Rounds?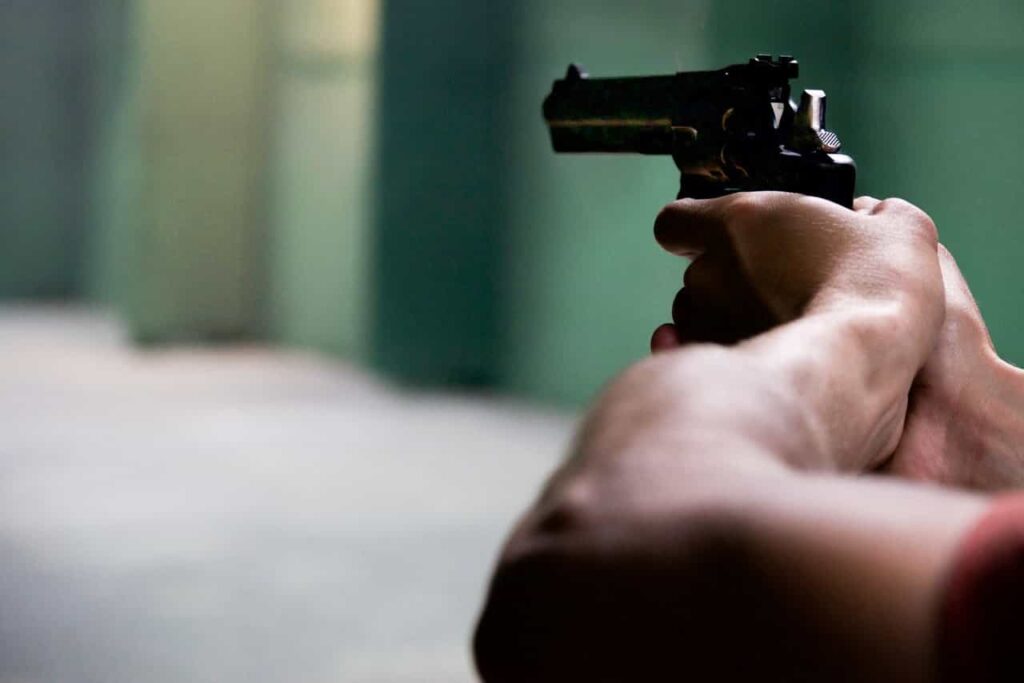 I was amazed to find it wasn't as straightforward a question as it might sound. Any gun enthusiast knows that you can't shoot .22 rounds from a 30-06 rifle. That's pretty black-and-white. However, when it comes to .38 Specials and .357 Magnums, the answer is a lot less clear-cut.
Here's the surprising answer: Every gun that can fire a .357 Magnum can also fire a .38 Special, but not every weapon that can fire a .38 Special can fire a .357 Magnum. Why?
The .357 Magnum creates higher internal pressure than the .38 Special. If the gun's frame is designed to withstand the higher pressure of the .357, then obviously it can withstand the lower pressure of the .38 Special.
On the other hand, if the gun can't handle pressure higher than that of a .38 Special, then it can't fire a .357 Magnum. The more powerful .357 will damage your gun.
It's All About the Guns, Not the Rounds
When I started learning and shooting my first guns, I thought that .38 Specials and .357 Magnums were types of firearms. If you thought the same, don't feel dumb – gun manufacturers tend to name their guns after the kind of ammunition they shoot, so it's an easy mistake to make.
While the .357 Magnum is longer overall and has a longer cartridge, both rounds have precisely the same width. The bullet diameter is .357 inches, and the neck and base diameters are .379 inches.
Are There Any Other Rounds That Are Interchangeable?
I already touched on this with my Derringer and Remington 522, but I didn't give any details about it. Now I'll get a little deeper into whether or not a gun can fire different types of rounds, which depends on the pressure it can handle.
For instance, not all .223 rifles can handle a 5.56x45mm round, even though they look the same. The 5.56x45mm creates higher pressure. So, like a gun that can handle a .357 Magnum, a rifle that can handle a 5.56x45mm can handle a .223, but not the other way around.
If you're looking for something that can fire multiple caliber rounds, look for a gun designed that way or that only requires quick and easy modification, like a barrel change.
You need rounds with the same width, and in some cases, the same length, for a single gun. Besides that, keep in mind that the answer to this question depends on pressure.
Have you ever thought about buying ammo online?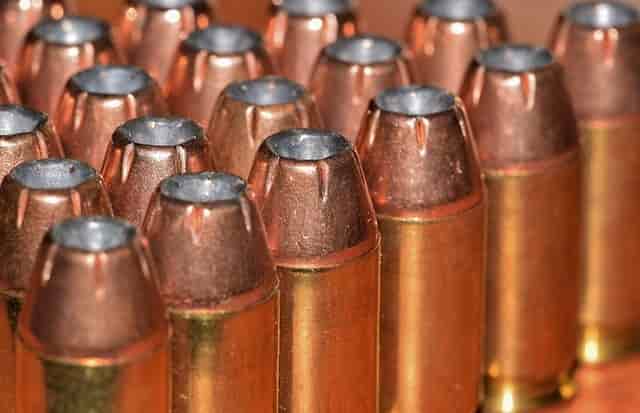 I'm telling you it's so easy with Lucky Gunner! The ammo shown on their site is guaranteed to be in stock and will ship fast. I heartily endorse Lucky Gunner and so do their many customers.
"Okay, so far I've dealt twice with LuckyGunner, and all I can say is, I LOVE YOUR COMPANY!!!!

Imagine: only items in stock are advertised. Who'da thunk, eh? The more highly advertised ones – Cheaper Than Dirt, Cabela's, et. al. – will put you on backorder forever and a day. But LuckyGunner – I ordered 500 shells of .45 ACP (hard to get in this "shortage") – and there it was at my address. No backorders, no bull. Business as it should be.

Yes, I'm telling my friends! I'm constantly writing down your addy on bits of paper (and running out of the latter), spreading the joyous news, "No backorders! No bull! Try LuckyGunner.com, you won't be sorry!" Thank you for being there for an ammo-starved public. And, thanks for the SUPERB customer service."

— Walter J., Silverdale, WA —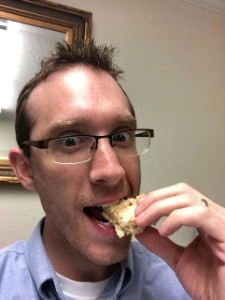 Jason Huskey
Owner of CCWClasses.net
Jason Huskey is a family man with three kids and a wonderful wife. He's always starting new hobbies, but his true passion lies in shooting sports. Jason has been a CCW license holder for over 10 years and carries every day. In addition to firearms, he also enjoys playing guitar and writing songs. He tries to live by the Christian values he believes in.
More things you might enjoy…
If you are here to figure out who makes Herter's ammo just look below the following table for a more thorough answer. If you are looking for a specific type of ammo, then you need to start by figuring out who makes it. There are lots of options for ammunition and each type of bullet…