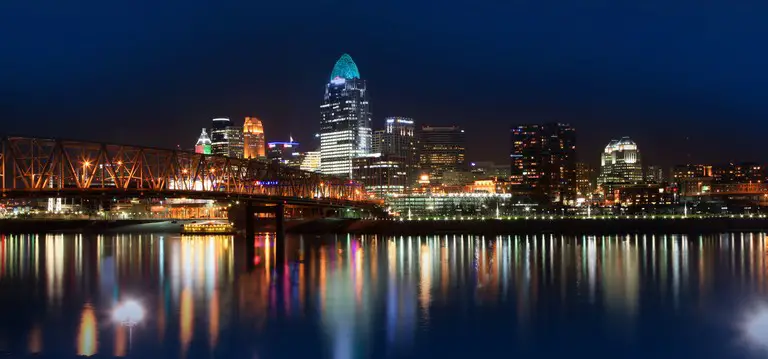 CCW Classes Near You In Ohio
A CCW license is no longer required in Ohio. But it's still a great idea to have one for two reason main reasons. First you can carry in the states that Ohio has reciprocity with. This privilege is afforded to all Ohio CCW licensees. Second you learn a lot from the required class. Pay special attention to the section on Ohio law. It could save your life or your finances.
What will you learn in class?
Ohio CCW classes are required to spend time on these four main topics:
Safe handling and proper storage practices for handguns
Safe handling of ammunition
Knowledge and skills necessary to shoot a handgun in a safe manner
Gun handling training
There is also a requirement to have 2 hours of practical training which includes range time and live fire experience.
Requirements to qualify for a license
In Ohio you must meet several minimum requirements before applying for your CCW license.
You must be at least 21 years of age and not a fugitive from justice
You must be an Ohio resident for at least 45 days
You must be a resident of the county (or adjoining county) where you apply for at least 30 days.
If you are a member of the armed forces and are stationed out of state or out of the country you are still considered an Ohio resident for purposes of obtaining an Ohio CCW license.
There are many criminal offenses that will disqualify you from obtaining your license.  Any felony will disqualify you as well as misdemeanors related to violence, assault, or drug trafficking.  This is not just for convicts but also for anyone who is currently under indictment or charged with one of these crimes.
Finally you must not be classified as a mental defective, be committed to a mental institution, or be subject to a civil protection order from Ohio or any other state.
Ohio is a "shall issue" state which means that once you meet all the requirements the county sheriff must issue a CCW license to you.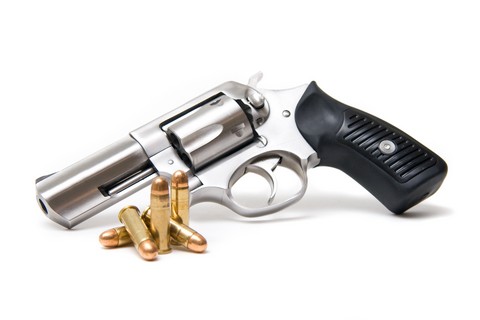 How long does it take to get a license?
The sheriff of each county in Ohio is responsible for issuing CCW licenses and has up to 45 days to issue or deny your license from the date you applied.  If your license is denied the sheriff is required to give you a written explanation of the denial.  There is an appeal process available if you are denied.
How much does the license cost?
The minimum cost of a CCW license in Ohio is $67.  This is for a 5 year resident.  Anyone who has resided in Ohio for less than 5 years is subject to an NICS background check which will cost an additional $24.  An Ohio CCW license is valid for 5 years.
Is Open Carry Permitted in Ohio?
Yes, open carry is legal in Ohio without a permit. However, open carry is not permitted in businesses that sell alcohol or in vehicles.
Can I Concealed Carry Other Weapons?
No, you cannot concealed carry any other weapons besides a handgun, but you can carry a taser, stun gun, and pepper spray without a permit.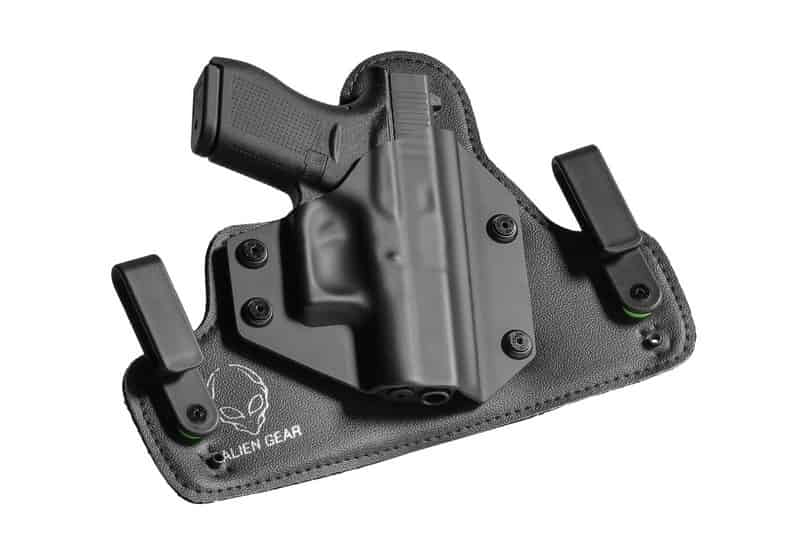 Can Non-Residents Get A CCW?
Yes, non-residents to Ohio can get a CCW, but only if they are employed in Ohio.
Do I Have To Notify An Officer That I'm Carrying?
Yes, you must notify an officer if you are carrying a concealed weapon. Per Ohio's regulations you should be the following when pulled over:
Remain in the vehicle
Keep your hands in plain sight at all times
Inform the officer immediately that you are a CCW holder and are carrying a concealed weapon
Give the officer your permits and documents as requested
Are "No Weapons Allowed" Signs Enforced?
Yes, these signs are enforced in Ohio. The owner or individual in charge of the land may post a sign on their property, and those who violate the order knowingly will be reprimanded and charged with criminal trespassing and a misdemeanor in the fourth degree.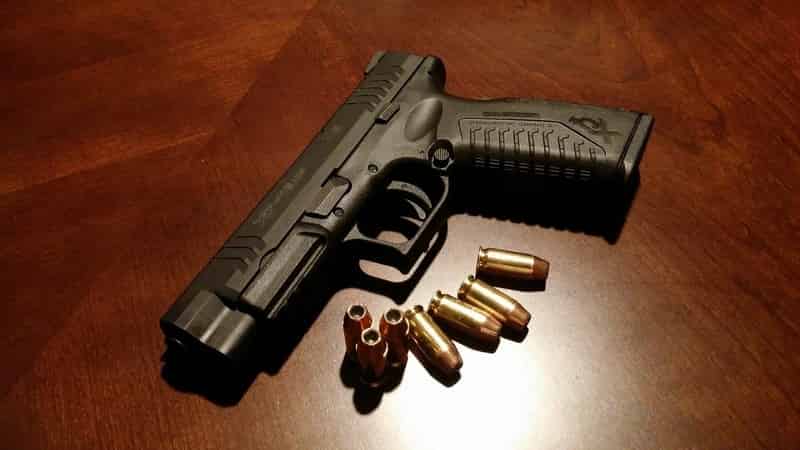 Can I Carry While Using Alcohol or Other Controlled Substances?
No, you are not allowed to be under the influence of alcohol or any other substances while carrying. Using alcohol or any other controlled substance can impair your judgment and have severe consequences if you are carrying.
Reciprocity with other states
When you obtain your Ohio CCW license you will also be allowed to carry in many other states.  This is because Ohio has reciprocity agreements with other states that have similar laws regarding concealed carry.  Check out this site for an Ohio reciprocity map.
Note: Before carrying in other states you need to call the attorney general of those states to make sure the reciprocity agreements are still valid.  You will also want to research the laws of those states regarding the use of deadly force.
 Where can you not carry a concealed weapon?
You are allowed to carry in many places in Ohio but here is a list of places you are not allowed to carry.
Police stations
Sheriffs' offices
Highway patrol posts
Premises controlled by BCI
Correctional institutions or other detention facilities
Airport terminals or airplanes
Mental institutions
Courthouses
Universities, unless locked in a motor vehicle
Places of worship, unless you have received permission to carry there
Child day care centers
Some government facilities
School safety zones (If you are licensed to carry a concealed handgun you can carry into a school safety zone if you are in the process of pick up or dropping off a child and you stay in your vehicle.)
Licensed class D liquor permit premises if you are consuming alcohol or are under the influence.
Featured Instructors
Here is a short list of some great instructors in Ohio
Have you ever thought about buying ammo online?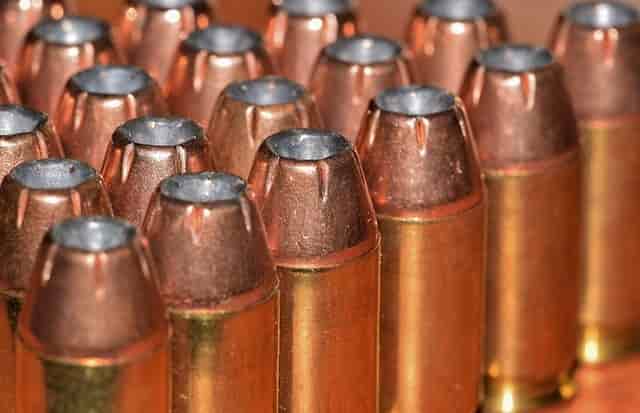 I'm telling you it's so easy with Lucky Gunner! The ammo shown on their site is guaranteed to be in stock and will ship fast. I heartily endorse Lucky Gunner and so do their many customers.
"Okay, so far I've dealt twice with LuckyGunner, and all I can say is, I LOVE YOUR COMPANY!!!!

Imagine: only items in stock are advertised. Who'da thunk, eh? The more highly advertised ones - Cheaper Than Dirt, Cabela's, et. al. - will put you on backorder forever and a day. But LuckyGunner - I ordered 500 shells of .45 ACP (hard to get in this "shortage") - and there it was at my address. No backorders, no bull. Business as it should be.

Yes, I'm telling my friends! I'm constantly writing down your addy on bits of paper (and running out of the latter), spreading the joyous news, "No backorders! No bull! Try LuckyGunner.com, you won't be sorry!" Thank you for being there for an ammo-starved public. And, thanks for the SUPERB customer service."

-- Walter J., Silverdale, WA --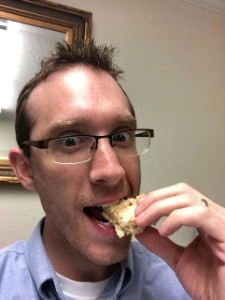 Jason Huskey
Owner of CCWClasses.net
Jason Huskey is a family man with three kids and a wonderful wife. He's always starting new hobbies, but his true passion lies in shooting sports. Jason has been a CCW license holder for over 10 years and carries every day. In addition to firearms, he also enjoys playing guitar and writing songs. He tries to live by the Christian values he believes in.
More things you might enjoy…
Image by MikeGunner from Pixabay I've long since discovered that very few activities give me the same thrill and sense of security as firing a gun. As a gun owner and enthusiast, I've always been curious about which guns can shoot which kinds of ammunition. I have a Derringer five-shot revolver that uses .22 rounds.…