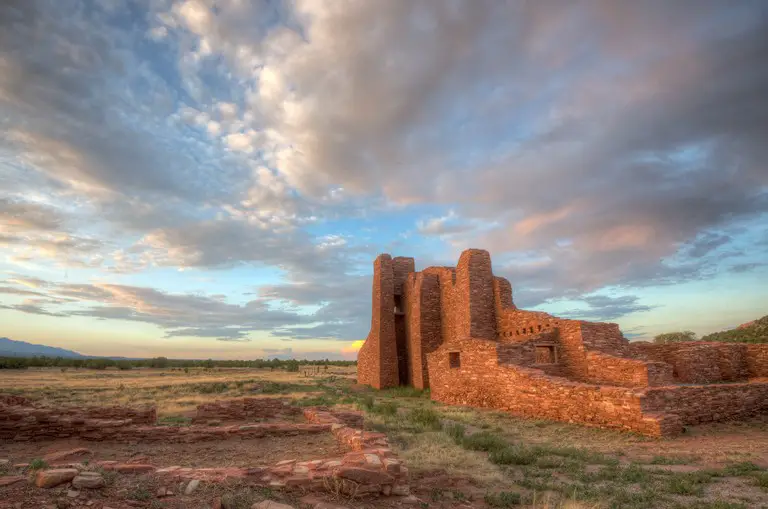 Concealed Carry Classes Near You In New Mexico
Requirements to qualify for a license
To qualify for a New Mexico concealed handgun carry permit you must be a citizen of the U.S. and a resident of New Mexico.  You have to be at least 21 years old and not a fugitive from justice.  Here is a list of other qualifications:
Not convicted of a felony.
Not under indictment for a felony.
Must be legally able to possess a firearm according to state and federal law.
Not committed to a mental institution or adjudicated mentally incompetent.
Not addicted to alcohol or controlled substances.
Cannot have a conviction for a misdemeanor offense involving a crime of violence within the last 10 years (This includes a conditional discharge, a diversion or a deferment of charges, or pled guilty to or entered a plea of nolo contendere to a crime of violence).
Cannot have a DWI in the last 5 years.
Cannot have a conviction for possession or abuse of a controlled substance within the last ten years.
Finally you must complete a firearms training course for the category and largest caliber of handgun you want to carry.
Click here for a checklist of things you will need to submit with your application.  You will need to register for a background check on the 3M Cogent site.
What will you learn in class?
New Mexico requires a 15 hour handgun training class.  Your instructors will teach you the basics of handling a revolver and a semi-automatic handgun.  They will go over safety rules for the range and the home.  Most will discuss how to secure a handgun safely in a home with children.
You will also learn how to react in stressful self defense situations. Many instructors will train you by acting out some possible scenarios.
Your instructor will teach you about the laws relating to the purchase and transportation of a firearm.  You will also learn about the laws relating to "use of force".  Pay special attention to these laws so you understand when deadly force is allowed.  These laws vary from state to state and you need to be well versed in the laws of the state you are carrying in.
How long does it take to get a license?
The New Mexico Department of Public Safety has 30 days after receiving a completed application and after performing a background investigation to issue or deny your permit.  This could take more than 30 days because the clock does not start running until they have a completed background check. The NMDPS website states that 8 to 12 weeks is the average time is takes to get your license.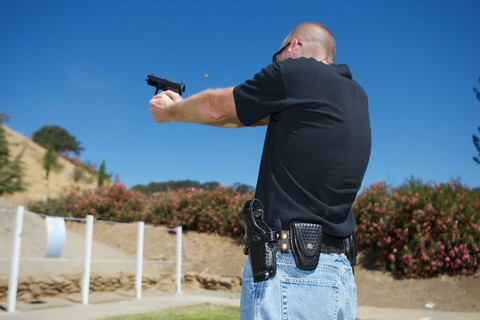 Once you obtain your CHL it is valid for 4 years with a requalification requirement at the 2 year point.  You will need to take a refresher course after 2 years.
How much does the license cost?
The current fee is $100.  This includes a $44 fingerprint fee and a $56 application fee.  You will also pay for a 15 hour training class which will range from $125 to $200.
Reciprocity with other states
New Mexico makes agreements with other states to recognize your New Mexico CHL.  Check the NMDPS website for a list of states that have agreements with New Mexico.
CCW Classes in New Mexico
Have you ever thought about buying ammo online?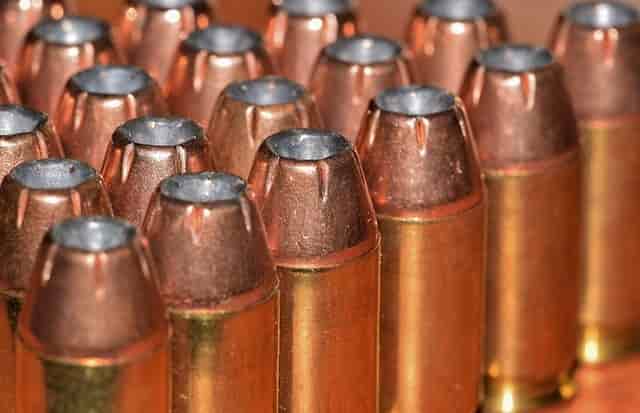 I'm telling you it's so easy with Lucky Gunner! The ammo shown on their site is guaranteed to be in stock and will ship fast. I heartily endorse Lucky Gunner and so do their many customers.
"Okay, so far I've dealt twice with LuckyGunner, and all I can say is, I LOVE YOUR COMPANY!!!!

Imagine: only items in stock are advertised. Who'da thunk, eh? The more highly advertised ones - Cheaper Than Dirt, Cabela's, et. al. - will put you on backorder forever and a day. But LuckyGunner - I ordered 500 shells of .45 ACP (hard to get in this "shortage") - and there it was at my address. No backorders, no bull. Business as it should be.

Yes, I'm telling my friends! I'm constantly writing down your addy on bits of paper (and running out of the latter), spreading the joyous news, "No backorders! No bull! Try LuckyGunner.com, you won't be sorry!" Thank you for being there for an ammo-starved public. And, thanks for the SUPERB customer service."

-- Walter J., Silverdale, WA --

Always make sure when you are traveling to call the attorney general's office in the states you will be visiting.  You need to determine if those states currently have an agreement with New Mexico to honor your CHL.  You should also understand and follow all gun laws and "use of force" laws in the states you are visiting.
Where can you not carry a concealed weapon?
Schools (An exception exists for having a weapon in your vehicle if you are older than 19)
Universities (An exception exists for having a weapon in your vehicle if you are older than 19)
Preschools
Courts
Tribal Land (Unless authorized by a tribal authority)
Public buses
Airport security zones
Federal buildings including property owned or leased by the federal government (You are allowed to carry in National Parks and National Wildlife Management Areas if you have a license to carry that is valid in New Mexico)
Private Property where the owner has posted signs prohibiting carry
Cannot carry while impaired by alcohol or controlled substances
Featured Instructors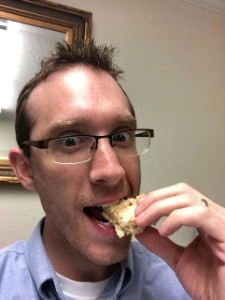 Jason Huskey
Owner of CCWClasses.net
Jason Huskey is a family man with three kids and a wonderful wife. He's always starting new hobbies, but his true passion lies in shooting sports. Jason has been a CCW license holder for over 10 years and carries every day. In addition to firearms, he also enjoys playing guitar and writing songs. He tries to live by the Christian values he believes in.
More things you might enjoy…
Image by MikeGunner from Pixabay I've long since discovered that very few activities give me the same thrill and sense of security as firing a gun. As a gun owner and enthusiast, I've always been curious about which guns can shoot which kinds of ammunition. I have a Derringer five-shot revolver that uses .22 rounds.…