When building your bug out bag, there are several considerations to ensure your survival system meets your needs. You will need to determine how long you want to prepare for, and what type of situation you might find yourself in. You should also consider your local environment to determine if you need water on hand, or if you will be able to forage for water; and then if the water available, is it potable. Also consider how many people you expect to be in your party. Of course, budget is almost always a concern as well. Use this guide to help you get started on your hunt for the best premade bug out bag for your needs.
The Best Premade Bug Out Bags
Easily compare premade bug out bags with this table and then scroll down for more details about each bag.
This bag has everything two people will need to survive for up to 72 hours. This is impressive as the entire kit only weighs 20 pounds, and fits in the included backpack. The bag is also modular with plenty of MOLLE attaching points spread across the back, so you can easily add to it as you see fit. This will be helpful if you wish to add sustainment pouches for additional food, water, ammunition, or batteries for an extended survival situation.
First Aid
The kit includes the most important emergency equipment; over 200 pieces of first aid supplies. Bandages, gauze, a tourniquet, burn dressings, face coverings, tape, and more are all included. The makers of this kit clearly understand that medical supplies are more important in an emergency situation than weapons. Your primary goal during a three-day survival situation should be to improve your situation, and this is impossible if your health is degrading due to injury or health concerns.
Shelter
You will also be prepared to provide yourself with improvised shelters with this kit. It includes a saw capable of cutting small pieces of wood, a poncho, gloves, and parachute cord that will all come in handy when creating shelter from the elements.
A multi-tool, a fire starter, a crank flashlight, and chemlights will also come in handy for a variety of different purposes when in a survival or evasion situation.
Food and Water
Of course, you will be able to gather food and water during a survival situation, but this kit allows you to focus on other concerns for the first few days. Shelf stable food and water capable of maintaining two adults for up to two days are included. This will allow you to manage your survival priorities easier, and potentially give you the opportunity to sustain yourself for much longer than three days if you do choose to hunt or gather food from the environment.
Pros:
Can be shared between two people, modular
Cons:
The bag is not premium quality
This kit places a premium on medical supplies that you might need during a survival situation. If you are looking for a kit to get you started, or to help you make it to a relatively near improved position, this kit can help you achieve that goal.
First Aid
The kit includes 85 pieces of medical supplies that will help you to treat minor injuries such as cuts and scrapes. The kit also includes instructions on how to use the medical supplies for a variety of different injuries, which can be very useful if you are not up to speed in your medical training.
The kit also includes other useful items during a survival situation. The floating flashlight is a nice touch as your light will do you no good if it is unreachable or damaged due to water. Find more flashlight options in our article about the best tactical flashlights.
The water bottle can help you to carry water found from safe water sources. A whistle will help you to be found if that is your goal or can be used to signal others in your party. The included poncho can be used for a variety of purposes, in addition to protection from the elements. Chemlights, a multitool, a blanket, and gloves are also nice additions.
Food and Water
This kit also includes 9600 calories of food and plenty of freshwater packets to keep you sustained for up to four days. The food is nut free for those who are concerned about allergies.
The bag itself is made of simple nylon. It will keep everything from the kit contained and ready to go at a moment's notice. Extra pockets help for keeping things organized as you use the kit. The bag is not modular though, so altering the system to fit your specific needs will be a challenge.
Pros:
Plenty of food and water to keep you going, many of the components are certified by the U.S. Coast guard for quality.
Cons:
Expensive, not modular, low quality bag, 18 pounds seems heavy for what you get with this kit.
This kit is designed to sustain two people for up to three days, but there are versions that include supplies for four people and dogs as well. This is a nice addition as it is likely that you might include your dog as part of your survival plan. Dogs can help with security, hunting, and morale during a survival situation so they should not be discounted when planning for a survival situation.
This kit has a little bit of everything you are going to want in a survival situation, and several items that are often overlooked. Toilet paper might be one of the most often forgotten additions to a survival system; while substitutes are easy to come by for the imaginative mind, having the right tool for the job can be a great morale booster. Other hygiene items such as a shaving kit and feminine hygiene products are also a welcome addition to this kit as they can double as hygiene and first aid supplies.
The included playing cards can of course be used to keep morale high as well as pass time, but they can also be used to help keep track of the date or be used for covert communication with others.
Food and Water
Shelf stable water is included, but the water bottle also includes a filter-straw to help make brackish water safer to drink if necessary. Emergency food rations are also included to help keep your focus on concerns other than where your next meal is coming from. An included can opener will be helpful for any scavenged food that might be found, as canned goods are of little use if you can't get them open.
First Aid
The 118 piece first aid kit will be sufficient for minor cuts and scrapes. I would like to see a tourniquet included, but the scissors are a great addition. As is the guidebook and waterproof bag.
Shelter
This kit also includes one of the better survival shelter systems you can find in a kit like this. Two sleeping bags, two ponchos, and a minimalist tent will be extremely helpful if you are struggling to create a shelter due to lack of time or materials. The paracord, duct tape, gloves, and multi-function knife will also help with shelter improvement.
The included flashlight is powered by a hand crank and has an integrated radio to keep you up to date on the developing situation.
The bag is not modular, but does have plenty of pockets for organization, and it is discreet so as to not draw attention when stored in a common area.
Pros:
Discreet bag, entire kit is less than 15 pounds, includes often forgotten items
Cons:
Medical supplies are limited, no firestarter included
If you are looking to add supplies to an existing kit, or supplement a tactical system with survival equipment, this is an excellent option. The kit is super small and lightweight, and it is designed with MOLLE loops and to be attached to another system with MOLLE.
Food and Water
This kit does not include food or water supplies, which is understandable due to the overall size of the kit. But you will need to supplement your survival system with sustenance or plan on reaching food and water sources during your egress. It is true that you can survive for a couple of days without food or water, but your body will be in a degraded state of performance.
Fishing line and fly-type lures can help to provide some food when needed, but for anybody who has tried to rely on these tools alone for sustenance, you will know that they call it fishing and not catching for a reason. This can be helpful as an alternate or emergency source of food.
First Aid
The kit does include a moderate amount of medical supplies. They would be sufficient for minor cuts and scrapes, but for a serious injury you will need to get creative. Rubber banding can be used as a tourniquet, but it is not the most effective for wounds to the upper legs or arms where the arteries are deep in the limb. The medical scissors included are a great addition and can be used for a variety of needs.
The kit includes both a folding knife and a multitool. I love this idea because the blade on many multitools is often small and will dull easily. Having a blade for small jobs and one for medium jobs will help to extend the life of each. An included saw will also help to collect small sources of fuel for a fire, and the firestarter will help to get that fire lit for cooking or heat.
Shelter
The paracord bracelet, carabiners, and ponchos are also useful tools for creating hasty shelters. The included flashlight is also of reasonable quality and is water resistant and durable. Even with the compact size of the bag, there is still room to add a few small essentials you might want to drop in.
Pros:
High quality bag, lightweight, included folding knife in addition to the multitool
Cons:
No food or water included, the first aid supplies are lacking
This bag has a ton of great items that are nice to have in a survival system, especially if you might be in egress for a while and you appreciate some creature comforts. There are a couple of glaring concerns with the kit though that should be addressed when creating your bug out kit.
First Aid
First, the bad. The medical supplies in this kit are severely lacking. If you are in need of anything a Band-Aid can't fix, you're going to have to get creative. The kit is also light in the tools department. Other than the included knife and firestarter, there is not much that will assist you in the way of fieldcraft.
Food and Water
Now to the good stuff. This kit has the best food out of any of the kits on this list. Real food can be a huge morale booster when in a survival situation. The only concern is that it can be easy to consume your food too quickly if it tastes good, so self-restraint might need to be practiced.
Not only is the food real, but the kit provides both the means to cook it, but also the utensils needed to eat it. And there's enough food to feed four people for up to three days. You might feel more like you're camping instead of surviving during meals with this kit.
The provided water is in refillable containers, and the kit includes a water filtration system. This is great for extended situations where the provided water might not be sufficient.
The light sources in this kit are also fantastic. Two lanterns and two durable flashlights are included. A lantern can be extremely useful when trying to work with both hands in the dark, and you don't realize how frustrating a flashlight can be in this situation until you find yourself in it.
While the tools are minimal in this kit, they are high quality. A strong fixed blade knife will be useful for both cutting and small jobs that require chopping. The firestarter is accompanied by tinder materials which will greatly enhance your ability to get a fire going. The cooking pot is also designed to protect your fire from the elements when in use.
Pros:
Real food, excellent light sources and knife
Cons:
Greatly lacking on medical supplies, very large bag
This bag is a great start to a system, especially if you are looking for something to supplement a larger kit. The over-the-shoulder bag is easy to carry and is light weight. The whole kit is just over three pounds, making this a very portable system.
The first disclaimer with this kit is that it is not a complete system by any stretch of the imagination. This kit does not include many medical supplies. You will need to add to this bag or include this bag as part of a larger system when building your complete bug out bag. There are also no food or water provisions included with this kit.
Where I think this bag will excel is as an ancillary bag used to make small treks out of your camp where you want some of the included tools on your person.
This is the only kit on the list that includes a shovel. A small shovel can be greatly under-appreciated as a survival tool as it can be used to create shelter, create fish traps, or even chop small branches for a fire.
The compass is of medium quality, which is better than what is included in most kits. The flashlight is water resistant and is made of aluminum for durability; be advised that batteries are not included. The included fishing equipment is nice to see but should not be relied upon. The one piece of medical equipment is a high-quality tourniquet and can be operated with one hand which should be a priority in a survival situation.
There is also a pen with a built-in window breaker and a scarf included. Both will appeal to the tactical gear guru but are relatively forgettable as inclusions in the kit.
Pros:
Lightweight, inexpensive
Cons:
Lacks medical supplies, no food or water included
Final Thoughts
When building a kit for a survival egress, the best premade bug out bag should be part of a complete system that meets your specific needs. Take care to make sure you have the ability to feed yourself and provide sustenance for yourself while on the move.
Also be sure to have the means to provide yourself with shelter or build shelter to protect yourself from the elements. Imagination is your friend when coming up with extra items you might want included in your system, as long as you also keep size and weight constraints in mind as you may be carrying this bag on foot.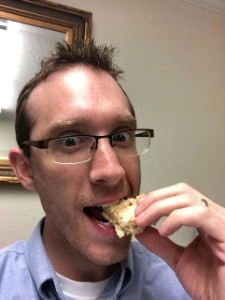 Jason Huskey
Owner of CCWClasses.net
Jason Huskey is a family man with three kids and a wonderful wife. He's always starting new hobbies, but his true passion lies in shooting sports. Jason has been a CCW license holder for over 10 years and carries every day. In addition to firearms, he also enjoys playing guitar and writing songs. He tries to live by the Christian values he believes in.
More things you might enjoy…
Image by MikeGunner from Pixabay I've long since discovered that very few activities give me the same thrill and sense of security as firing a gun. As a gun owner and enthusiast, I've always been curious about which guns can shoot which kinds of ammunition. I have a Derringer five-shot revolver that uses .22 rounds.…