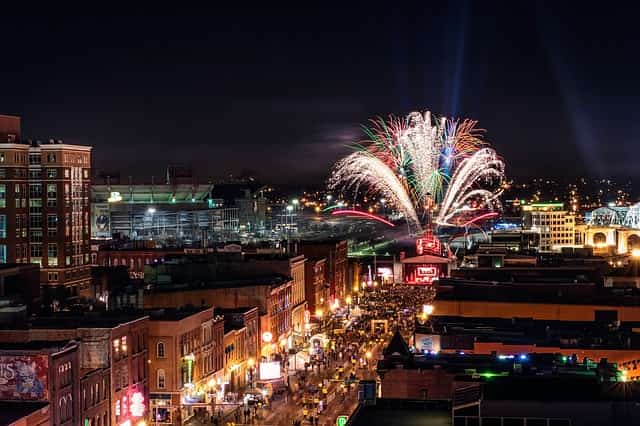 Do you live in Nashville, Tennessee and want to get your concealed carry permit? If so, you're in luck! This blog post will teach you everything you need to know about obtaining your CCW license in Tennessee. We'll cover topics such as eligibility requirements, the application process, and where to take your training class. So whether you're a first-time applicant or just need a refresher course, read on for all the details!
Concealed Carry Class Nashville TN
On July 1, 2021 Tennessee eliminated the requirement to obtain a CCW license to carry concealed. They now have constitutional carry. But you should still get your permit anyway. Here's why:
There are several places in Tennessee where you still need a permit to carry a weapon. Those are public parks, campgrounds, and other state properties. If you are caught carrying a weapon on these properties without a CCW license you can be charged with a crime and lose your gun.
One of the main reasons everyone needs a concealed carry class is to learn about the laws relating to carrying. So don't skip this step. Take a class and get your CCW license today.
To be eligible for a concealed carry permit in Tennessee, you must be at least 21 years of age and have no prior felony convictions. You must also complete an approved firearms training course that is at least eight hours long. The course must cover topics such as gun safety, Tennessee gun laws, and self-defense techniques.
Once you have completed your training, you will need to submit an application to the Tennessee Department of Safety and Homeland Security. The application must be notarized and include a passport-style photo, as well as the fee of $100 for the Enhanced HCP. You will also need to have your fingerprints taken at an approved location.
After your application has been processed, you will receive your Enhanced Handgun Carry Permit in the mail. This permit is valid for eight years and can be renewed online.
Concealed carry in Nashville bars
As of July 2017, it is legal to carry a concealed handgun in a bar in Tennessee. You don't need a permit but you must follow all other gun laws. There are some exceptions, such as if the business has posted signs prohibiting firearms, or if you are consuming alcohol. If you are carrying a concealed firearm in a bar, be aware that you may be asked to leave.
The new law has caused some controversy, with some people feeling that it makes bars more dangerous. However, others argue that it gives people the ability to protect themselves in case of an active shooter situation.
Can I conceal carry in stores in Nashville?
The answer to this question depends on the store's policy. Many stores will allow you to carry a concealed weapon as long as you have a valid permit. However, some stores may not allow weapons of any kind on their premises. It is always best to check with the store before carrying a concealed weapon inside.
In Nashville, there are many stores that welcome concealed carry permit holders. However, there are also some that do not allow weapons of any kind on their property. If you are planning to carry a concealed weapon in Nashville, it is always best to check with the store before doing so. This way, you can be sure that you are following the law and not putting yourself or others at risk.
If you are a concealed carry permit holder, there are many resources available to help you find stores that welcome your business. The Nashville Chamber of Commerce maintains a list of businesses that support concealed carry. You can also check with the Tennessee Firearms Association for more information.
Where is concealed carry not allowed in Tennessee?
Concealed carry is not allowed in the following places in Tennessee:
- any elementary or secondary school building or bus;
- any university, college, or technical institute campus;
- any public park;
- any playground;
- any recreation center or public swimming pool;
- any airport passenger terminal;
- any courthouse, jail, or detention facility;
- any meeting of the general assembly or legislative body of any governmental entity;
- any polling place on election day;
- any area within 1000 feet of a demonstration that could reasonably result in violence.
Who honors Tennessee concealed carry permit?
The answer to that question largely depends on where you are planning to go. Each state has their own laws regarding concealed carry, and some states honor out-of-state permits while others do not. Tennessee is a shall-issue state, meaning that as long as you meet the requirements, the issuing authority must provide you with a permit.
Here is a reciprocity map showing which states honor Tennessee's concealed carry permit.
Concealed carry Nashville airport
You really don't want to take a gun to the airport anywhere in America. It is a federal law that guns cannot be stowed in carry on baggage.
If you really need to transport a firearm you can store it locked in a hard sided case in your checked baggage. You must also declare the weapon at the ticket counter.
The airline will have additional rules about the transportation of firearms that you must follow.
So while you can technically carry at a Nashville airport, it's not really advisable. It's much better to leave your gun at home. That way you can avoid any potential legal trouble and just enjoy your vacation.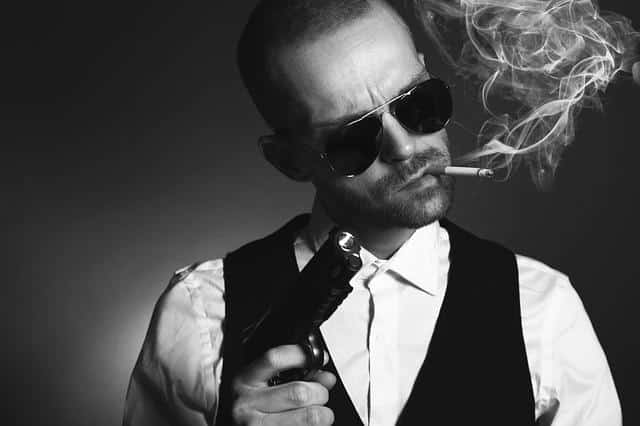 Concealed carry Opry Mills mall
The Opry Mills mall security service says weapons are not allowed.
"We take the safety and security of our guests and employees very seriously," said an Opry Mills mall security person. "We have a no-weapons policy in place to ensure that everyone who visits or works here feels safe and secure."
Some would argue that shoppers are safer if they can defend themselves.
Did constitutional carry pass in Tennessee?
Yes, Constitutional Carry became effective July 1, 2021.
Can you carry a loaded gun with a CCW in Tennessee?
The answer is yes, you can carry a loaded gun with a CCW in Tennessee. However, there are some restrictions that you need to be aware of. First, you can only carry the gun in a holster that is designed to retain the gun. This means that you cannot simply put the gun in your pocket or backpack.
Second, you can only carry the gun on your person. This means that you cannot leave it in any other place where someone else could have access to it.
Finally, you can only carry the gun in an area where it is legal to do so. This means that you cannot take it into a school or government building. If you are caught carrying a gun in an illegal place, you could be facing serious charges.
Can you conceal carry in a hotel in Nashville?
Yes, you can. You are allowed to carry a concealed weapon in most hotels in Nashville. However, there are some restrictions that you should be aware of. For example, you cannot carry a concealed weapon into a hotel room that is being rented by someone else. Additionally, some hotels may have their own policies regarding firearms on the premises.
How much is a concealed carry in Tennessee?
A concealed carry permit in Tennessee costs $100. The permit is valid for eight years. You must be 21 years of age or older to apply for a concealed carry permit in Tennessee.
You will need to submit the following items when you apply for a concealed carry permit:
- A completed application form
- A non-refundable application fee of $100
- A passport-style photograph
- A certified copy of your birth certificate or other proof of age and citizenship
- A certified copy of your military discharge papers (if applicable)
- A training certificate from a certified firearms instructor (if applicable)
You may be required to submit additional documentation, depending on your specific circumstances.
Once you have submitted your application, the Tennessee Department of Public Safety will conduct a background check. If you are approved, you will be issued a concealed carry permit.
If you have been convicted of a felony or certain misdemeanors, you will not be eligible for a concealed carry permit in Tennessee.
Have you ever thought about buying ammo online?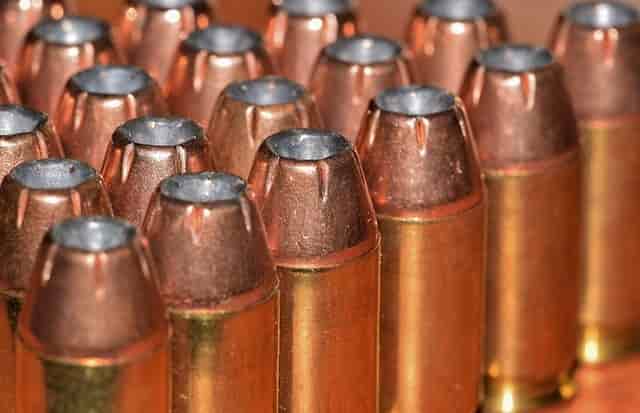 I'm telling you it's so easy with Lucky Gunner! The ammo shown on their site is guaranteed to be in stock and will ship fast. I heartily endorse Lucky Gunner and so do their many customers.
"Okay, so far I've dealt twice with LuckyGunner, and all I can say is, I LOVE YOUR COMPANY!!!!

Imagine: only items in stock are advertised. Who'da thunk, eh? The more highly advertised ones - Cheaper Than Dirt, Cabela's, et. al. - will put you on backorder forever and a day. But LuckyGunner - I ordered 500 shells of .45 ACP (hard to get in this "shortage") - and there it was at my address. No backorders, no bull. Business as it should be.

Yes, I'm telling my friends! I'm constantly writing down your addy on bits of paper (and running out of the latter), spreading the joyous news, "No backorders! No bull! Try LuckyGunner.com, you won't be sorry!" Thank you for being there for an ammo-starved public. And, thanks for the SUPERB customer service."

-- Walter J., Silverdale, WA --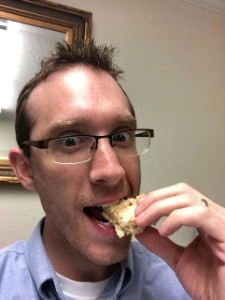 Jason Huskey
Owner of CCWClasses.net
Jason Huskey is a family man with three kids and a wonderful wife. He's always starting new hobbies, but his true passion lies in shooting sports. Jason has been a CCW license holder for over 10 years and carries every day. In addition to firearms, he also enjoys playing guitar and writing songs. He tries to live by the Christian values he believes in.
More things you might enjoy…
Image by MikeGunner from Pixabay I've long since discovered that very few activities give me the same thrill and sense of security as firing a gun. As a gun owner and enthusiast, I've always been curious about which guns can shoot which kinds of ammunition. I have a Derringer five-shot revolver that uses .22 rounds.…