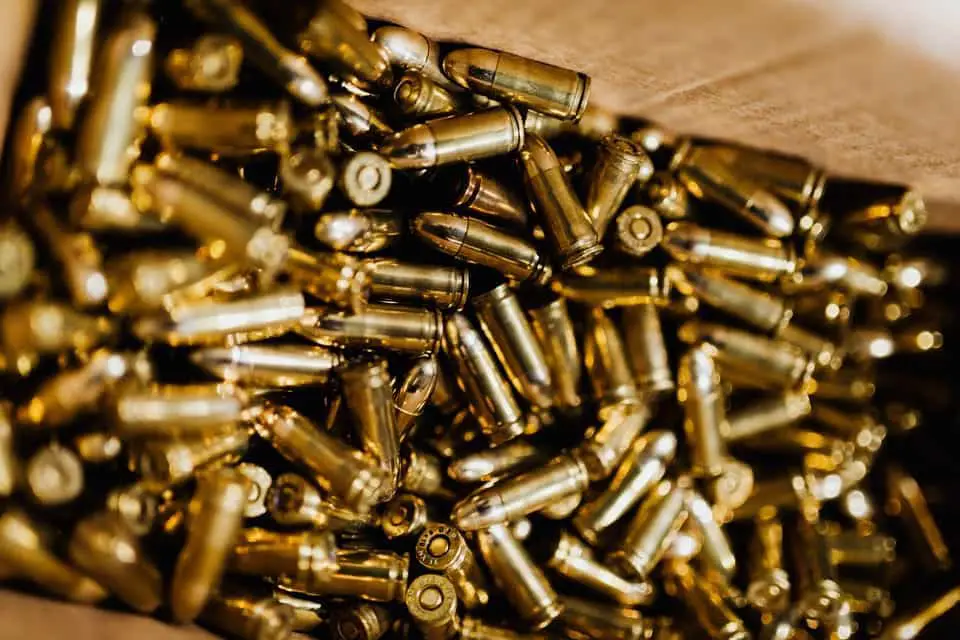 What is Remanufactured Ammo?
Remanufactured ammo is ammunition that has been reassembled and recharged with gunpowder. It is essentially "reloaded" or "handloaded" ammo produced at scale in a factory.
Re-manufactured ammunition can be cheaper than factory new. Although it may not work well in all firearms. Therefore, you might want to try the same brand of new ammo in your weapon before using the reman version.
If you're going to use hand load or re-manufacture a cartridge then please follow these safety precautions: – Never alter a military round by adding more powder, changing bullet types, altering primer type, etc.
Some re-manufactured loads have been known to have more powder than the original load that it came from. This can cause major issues while firing these re-manufactured cartridges in some firearms.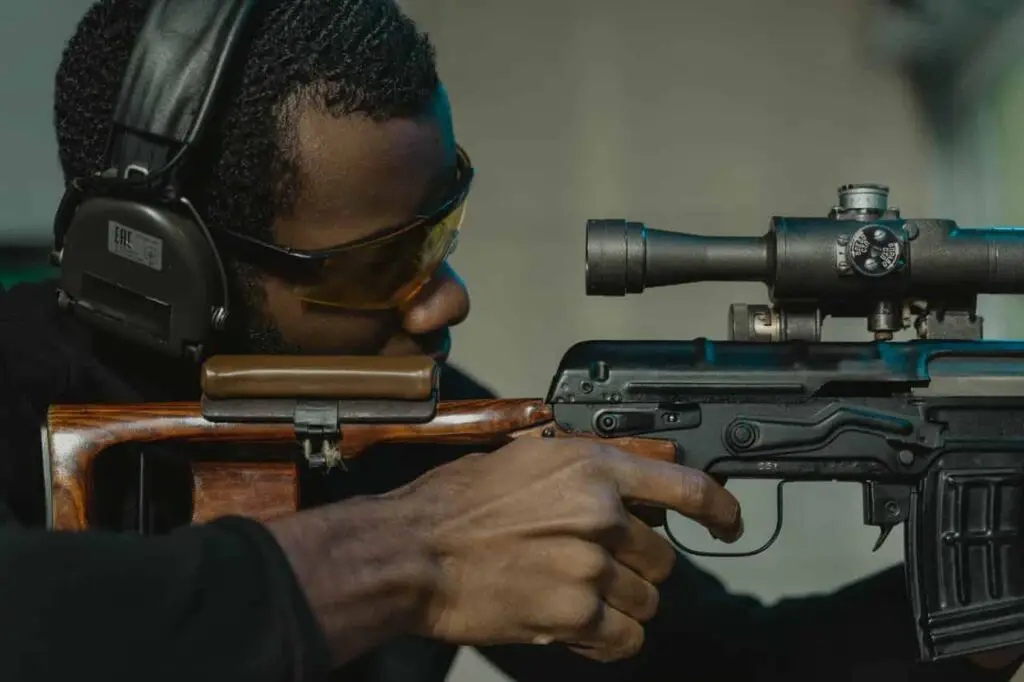 How does remanufactured ammunition work?
Remanufactured ammunition reuses spent or fired shells, which are collected at shooting ranges. The shell casings are collected and analyzed to see if they can be used again.
All components of the remanufactured ammo are inspected for damage and replaced if necessary.
The remanufactured cartridge is then reassembled with brand new bullets, powder charges, and primer caps. Identifying marks on the remanufactured cartridge casing that show it has been re-loaded are stamped into the metal with a special tool.
A remanufacturer buys primed empty cartridges (shell casings) from bulk suppliers who sell cases by weight–typically about $100 per 1000 9mm Luger cases; but the price per case depends on the remanufacturer's order size.
The remanufacturer uses a re-loadable case trimmer to ream out the interior of the cartridge or cases in preparation for re-loading. Many re-loaders use a factory crimp remover tool to remove these crimps from reformed military cases.
A primer pocket reamer is used to clean up and ream out any burrs inside the primer pocket before priming again.
An automatic prime system ensures that each new cartridge casing can be placed on a press automatically and loaded with ammunition components in one go.
Is remanufactured ammo safe?
The remanufacturing process requires the ammo to be reassembled and re-tested, as well as re-loaded using brand new powder and components.
Remanufactured rounds can be safer than reloading your own because manufacturers put the cartridges through much more stringent tests. This happens via expensive equipment that most individuals cannot afford.
After reassembly, all remanufactured ammo goes through additional quality control testing before being sold again.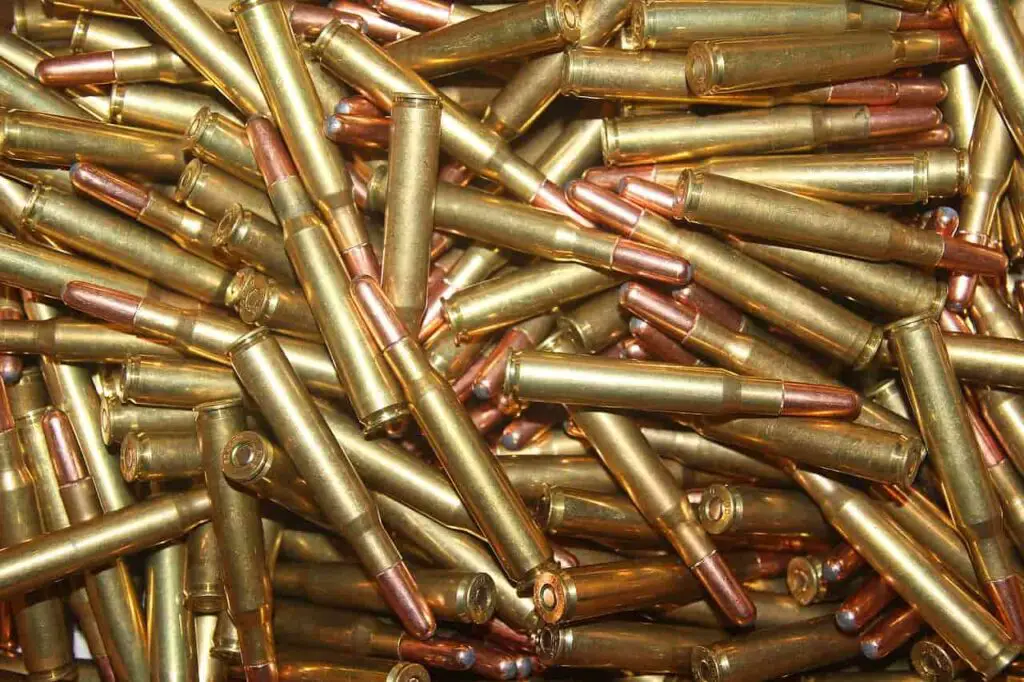 Is remanufactured ammo good?
Since the early days, manufacturers and consumers have been asking if remanufactured (reloaded) ammunition is safe to shoot in their guns. This question may be partially due to some misconceptions about the process involved in making new ammunition. It is also because of a lack of understanding what "remanufactured," or reloaded ammunition really is.
Remanufacturing involves taking a cartridge that would normally be sold as an empty shell with no primer, powder, or bullet and then disassembling it for inspection before completely cleaning and polishing all its components. The case gets inspected for cracks and condition. After inspection all foreign material such as dirt, oil, or corrosion are removed from inside the case. The primer pocket and flash hole are also checked for damage or obstructions.
The bullet is cleaned and polished before getting checked for proper dimensions and weight. If the cartridge passes inspection, it is re-assembled with a new powder charge and bullet, but not necessarily to factory load specifications.
Depending on who is doing the remanufacturing, this process can lead to cartridges meeting most of the specifications of what would be considered factory new ammunition. This type of quality control limits possible sources of problems in your gun when you shoot reloaded ammunition.
Can I sell remanufactured ammo?
We won't get involved in legalities, but this is our opinion: No, you can't sell remanufactured ammo. At least not if it's remanufactured by a private party/home reloader.
If you really want to be in the business of selling reloaded ammo you will need to be properly licensed and have a good insurance policy. Otherwise, you are asking for trouble.
Most likely the licensing process and insurance costs will price you out of the business to start with.
Can you reload remanufactured ammo?
Yes, provided the cartridges are still in good condition. Empty cartridges can easily be reloaded 4 or 5 times and sometimes even as much as 20 times. It takes a trained eye to know when a cartridge should be thrown out.
Remanufacturing ammunition can save you a lot of money.  But be aware of what you are buying because not all remans are created equal.   If someone tells you or advertises to you that their remans are just as good as factory new rounds then run away.  It simply isn't true.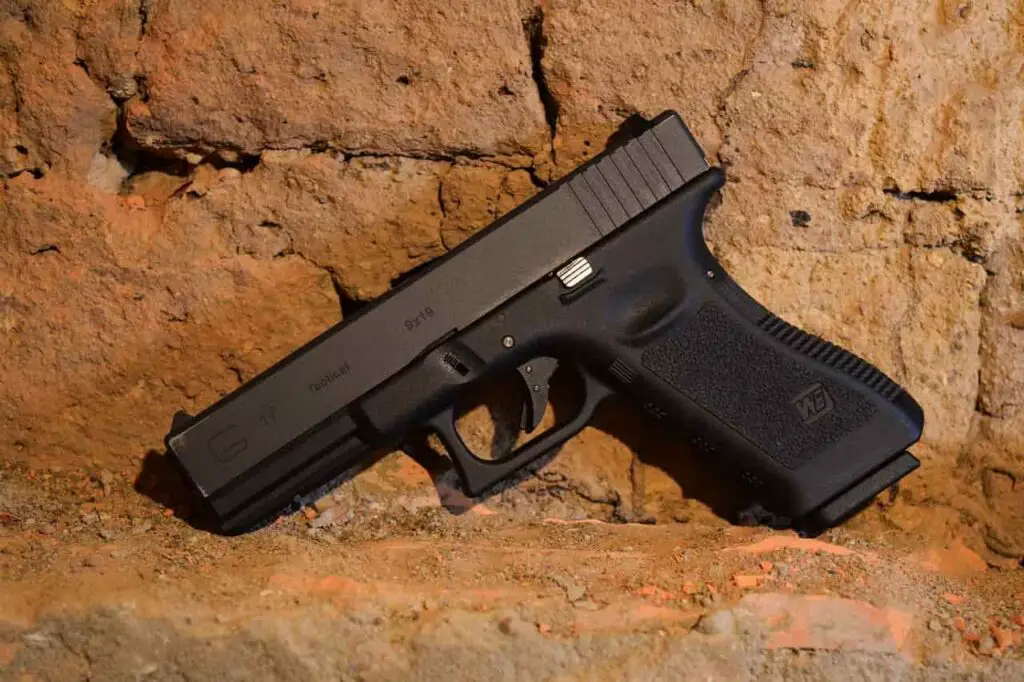 Can I use Remanufactured ammo in a Glock?
Sure, there is nothing wrong with it. Reman ammo is just like shooting reloads but the manufacturer is almost certainly going to have tighter tolerances than individual reloaders.
If you want to find out for sure, just test the pistol with Reman ammo after having used your reloads. If it malfunctions then there's something wrong with either your gun or your handloads and not necessarily the remanufactured ammo.
At least one organization (Pirate Shooting Club in Germany) is using G19s and G26s exclusively loaded with Reman and they report no problems at all.
Here is our article answering the question: Is it bad to dry fire a Glock?
Remanufactured ammo vs reloaded ammo
When it comes to remanufactured ammunition, many consumers are concerned about the quality of the product. While there's nothing wrong with being cautious before purchasing a new type of ammo, you may be surprised to learn that most remanufactured ammunition is made up of cartridges that have been used only once before.
This means they've already been fired from a customer's gun – hence the term "remanufactured" – meaning that they were proven to work at least once. The manufacturer also takes care to resize and reshape any cartridges with deformities.
Reloading has now become increasingly popular with shooters who are looking for relatively inexpensive ways to feed their guns. The idea behind this practice is simple: take spent cases, discard anything beyond the brass itself, and fill them back up again with fresh, newly manufactured gunpowder and lead or copper, depending on the caliber of the cartridge.
However, just like with remanufactured ammunition, many shooters are unsure whether or not it's okay to shoot reloaded ammo. Let's discuss this topic more to clear up some of the confusion.
Some people are worried about reloaded ammunition. It might not be the same as a new cartridge because it was made by hand instead of by a machine. But most major manufacturers test fire their original cartridges through a sophisticated electronic firing process before discarding them for resale or refurbishing them for a second use.
Remanufactured ammo companies
Here are a couple of trusted places to get remanufactured ammo:
Federal Armament has a great explanation about their quality control procedures for every round they sell.
Fedarm Remanufactured Ammo Review
Ammunition is a limited resource, and stockpiles are dwindling. This means that ammo is going to become more and more difficult to find. This will gradually raise prices on the consumer end, and eventually, we may even see some shortages (if we haven't already).
But there's another way to get your hands on ammunition: repurposed casings from gun ranges. The process of recycling the metal from old casings into new ammunition is called "remanufacturing." In my area, most remanufactured products are sold by an innovative company called fedArm.
The concept of recycled ammo has been around for many years now, but fedArm was one of the first companies I have seen who combines low pricing with quality products.
I've tried their 9mm remanufactured ammo for a while now, and I think it's time to give an honest review of my findings.
One thing you should know about fedArm's product is that they strictly adhere to all safety standards for ammunition production. This comes as no surprise because they sell to military personnel, who would not accept anything less than compliant ammo.
What I've found over my time testing this product is that it burns relatively cleanly, doesn't seem to have an issue with chambering, feeds properly, and ejects without any problems.
The accuracy of the rounds is just fine, although they are not quite as accurate as some other range-quality ammunition I've tried (like Winchester White Box). But you're getting what you pay for: if you want top-quality ammo, you need to pay top dollar. And I think we all know that solution is not practical for most people.
All in all, I am pleased.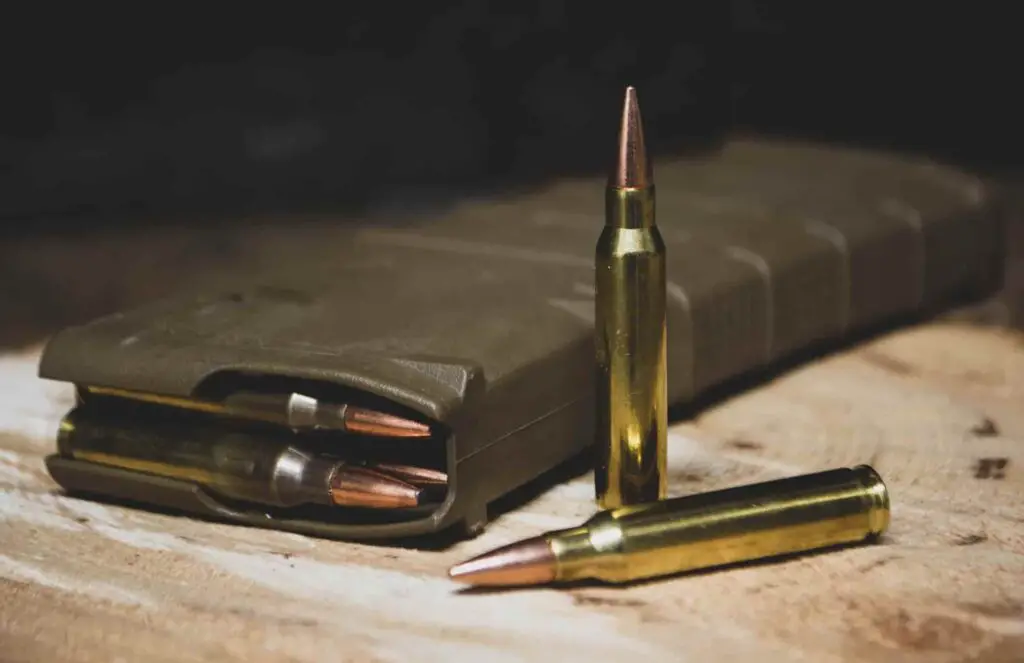 How much remanufactured ammo should cost?
It seems like factory new ammunition prices are always going up. There is always a panic these days driving prices ever higher and making your favorite rounds hard to find.
You can expect to save between 15% to 20% when you purchase remanufactured ammo. That might not seem like a lot but it really adds up if you shoot all the time.
Sometimes you can find good deals on brand new Tula ammo at Lucky Gunner that come close to matching remanufactured prices.
Here is a great deal on 9mm Tulammo on Lucky Gunner.
Summary
So if you want to save some cash and shoot more often I think reman ammo is a great way to go. As long as you buy from a reputable manufacturer you should not have any problems.
Reman ammo is still factory ammo and should fire great in most of your guns.
Have you ever thought about buying ammo online?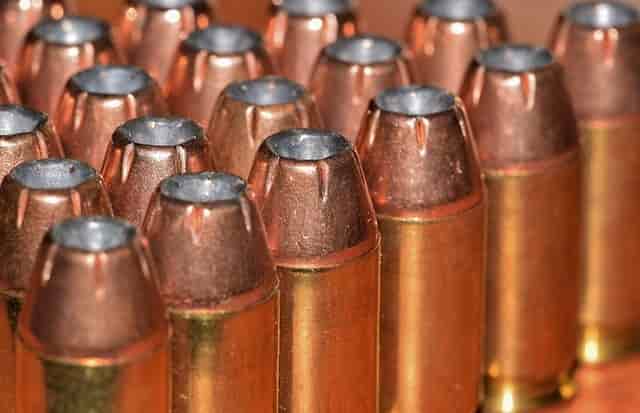 I'm telling you it's so easy with Lucky Gunner! The ammo shown on their site is guaranteed to be in stock and will ship fast. I heartily endorse Lucky Gunner and so do their many customers.
"Okay, so far I've dealt twice with LuckyGunner, and all I can say is, I LOVE YOUR COMPANY!!!!

Imagine: only items in stock are advertised. Who'da thunk, eh? The more highly advertised ones – Cheaper Than Dirt, Cabela's, et. al. – will put you on backorder forever and a day. But LuckyGunner – I ordered 500 shells of .45 ACP (hard to get in this "shortage") – and there it was at my address. No backorders, no bull. Business as it should be.

Yes, I'm telling my friends! I'm constantly writing down your addy on bits of paper (and running out of the latter), spreading the joyous news, "No backorders! No bull! Try LuckyGunner.com, you won't be sorry!" Thank you for being there for an ammo-starved public. And, thanks for the SUPERB customer service."

— Walter J., Silverdale, WA —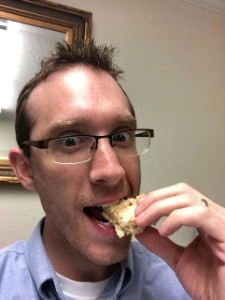 Jason Huskey
Owner of CCWClasses.net
Jason Huskey is a family man with three kids and a wonderful wife. He's always starting new hobbies, but his true passion lies in shooting sports. Jason has been a CCW license holder for over 10 years and carries every day. In addition to firearms, he also enjoys playing guitar and writing songs. He tries to live by the Christian values he believes in.
More things you might enjoy…
Image by MikeGunner from Pixabay I've long since discovered that very few activities give me the same thrill and sense of security as firing a gun. As a gun owner and enthusiast, I've always been curious about which guns can shoot which kinds of ammunition. I have a Derringer five-shot revolver that uses .22 rounds.…