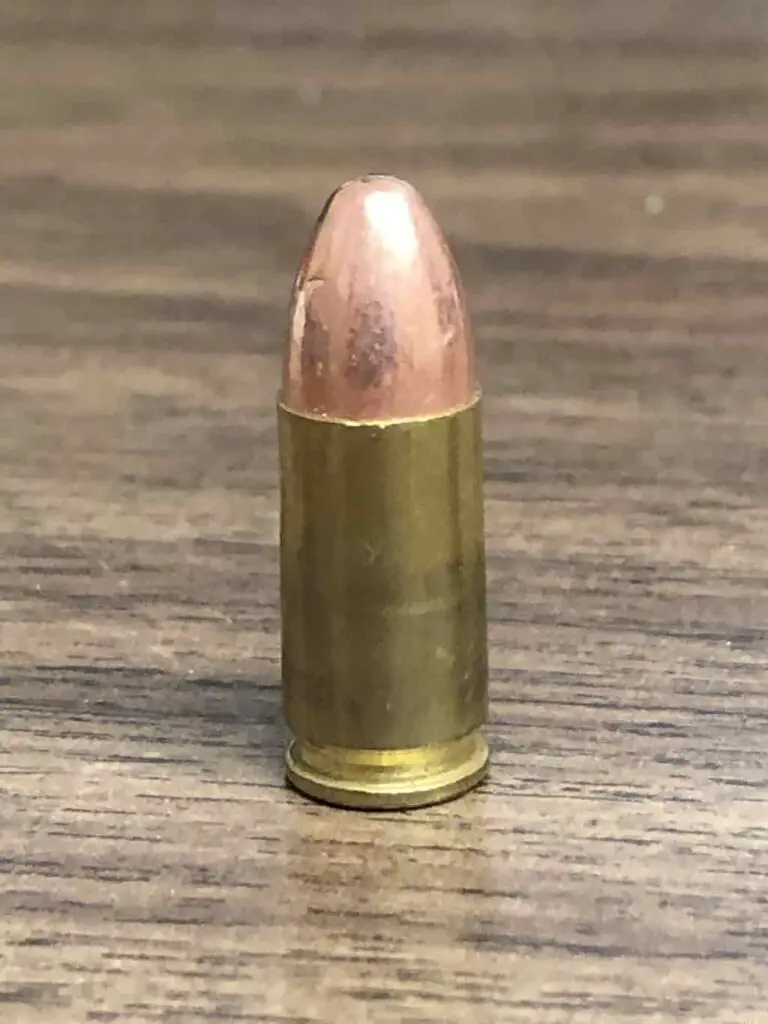 If you have heard the term full metal jacket, then you might be wondering what this means. I know that growing up, I heard this term a lot. I dismissed it as some sort of saying or cliche. Eventually, I decided that I needed to figure out what people meant when they use this term.
The reality is that Full Metal Jacket can mean several things. Usually, this refers to ammunition.
Short Answer: Full Metal Jacket Is a Type of Bullet
Full Metal Jacket is often shortened to FMJ. This is a style of bullet that has a soft lead core that is surrounded by a harder metal. Of course, the actual meaning of this term is a bit more complicated.
Long Answer: Full Metal Jacket has a Longer History
While it is true that Full Metal Jacket is most commonly used to refer to ammunition, there are a few other points to keep in mind when it comes to this style of bullet.
First, the FMJ bullet was invented in the late 1800s by a Swiss soldier. There was a need to develop a new style of ammunition because there was a significant need for an improved mechanical performance of the bullets used by small firearms.
While pistols and revolvers had been used for years, some people were experiencing issues but the way their projectiles were firing. Therefore, this Swiss soldier decided to encase bullets in metal jackets.
As a result, the lead in bullets did not deform as easily, which led to improved firearm performance. 
Is FMJ the same as Ball Ammo?
Yes, FMJ is ball ammo. But FMJ is a subset of ball ammo. Generally any lead core bullet that is coated on top with a harder metal is called ball ammo.
Another example is TMJ, or total metal jacket. A TMJ bullet is completely coated while FMJ has an exposed lead base. If you were to take an FMJ bullet out of the cartridge you could see the exposed lead on the bottom of it.
Here is an interesting article on Ball Ammo.
Comparing FMJ Bullets to Jacketed Hollow Points (JHP)
When talking about FMJ bullets, they are commonly compared to jacketed hollow points, which is usually shortened to JHP.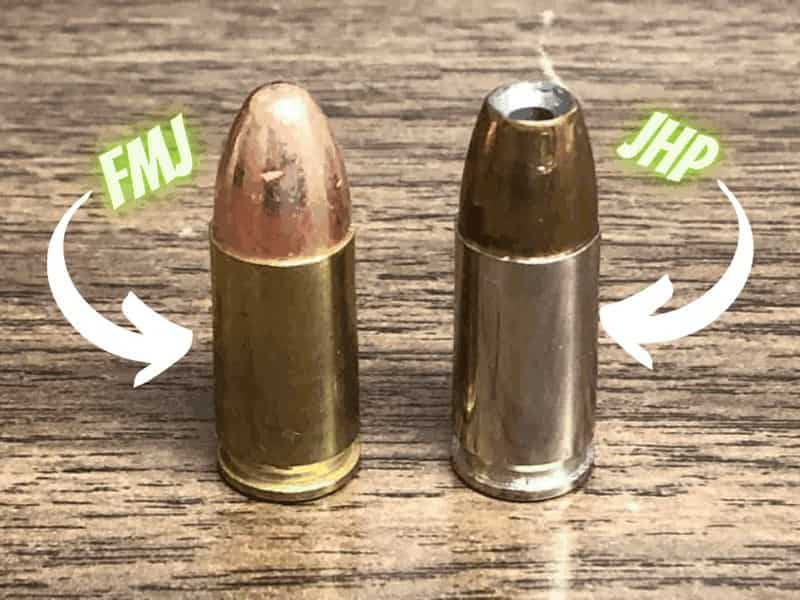 When comparing JHP ammunition to Full Metal Jacket bullets, there are a few differences. The big difference is that the JHP bullet has a hole in the tip of the bullet. That's where the term "hollow point" comes from.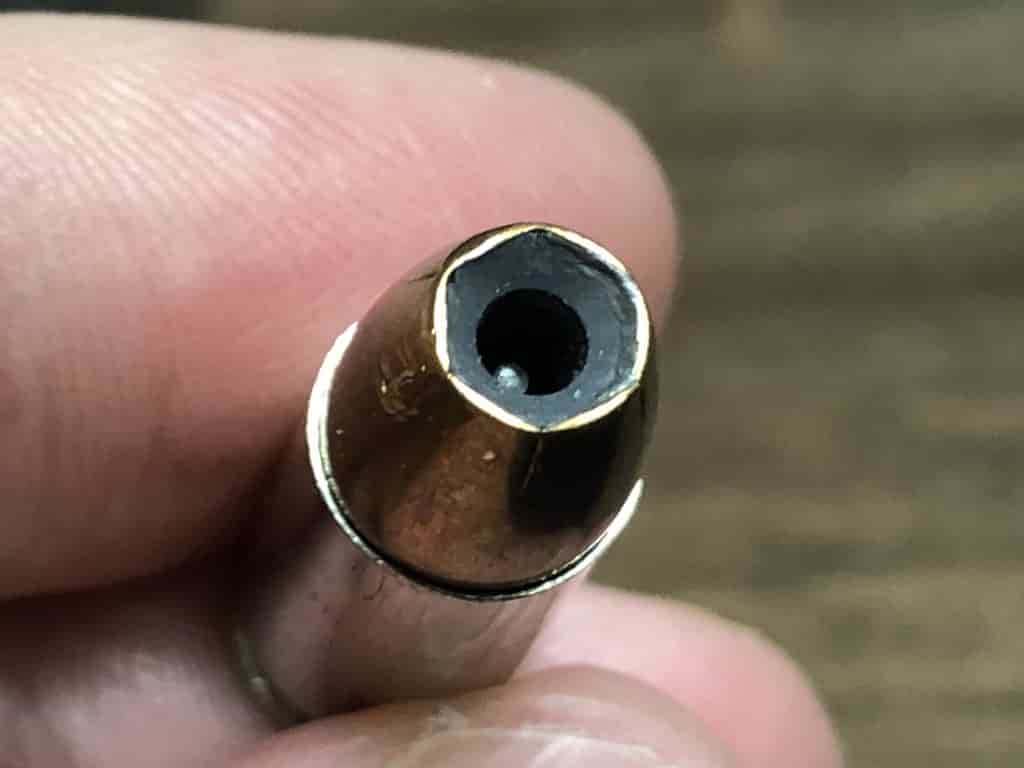 This means that when the JHP bullet makes contact with the target, the bullet will expand like an umbrella. If this bullet strikes a person, when the bullet expands, it is going to create a much larger hole in the individual.
As a result, JHP bullets do carry more stopping power with them. They also tend to reduce the risk of over-penetration, where the bullet flies through the target and hits something or someone else behind them. 
While FMJ bullets can be used for self-defense purposes, they are more commonly used for sport shooting and target practice.
FMJ bullets can be expensive, but they are significantly cheaper than many of the alternatives. Therefore, they are great for high-volume shooting such as competitions and general practice.
Overall, full metal jacket bullets are not recommended for self-defense purposes because they will penetrate the target and possibly hit an innocent person behind the target.
Instead you should always load your concealed carry weapon with hollow points.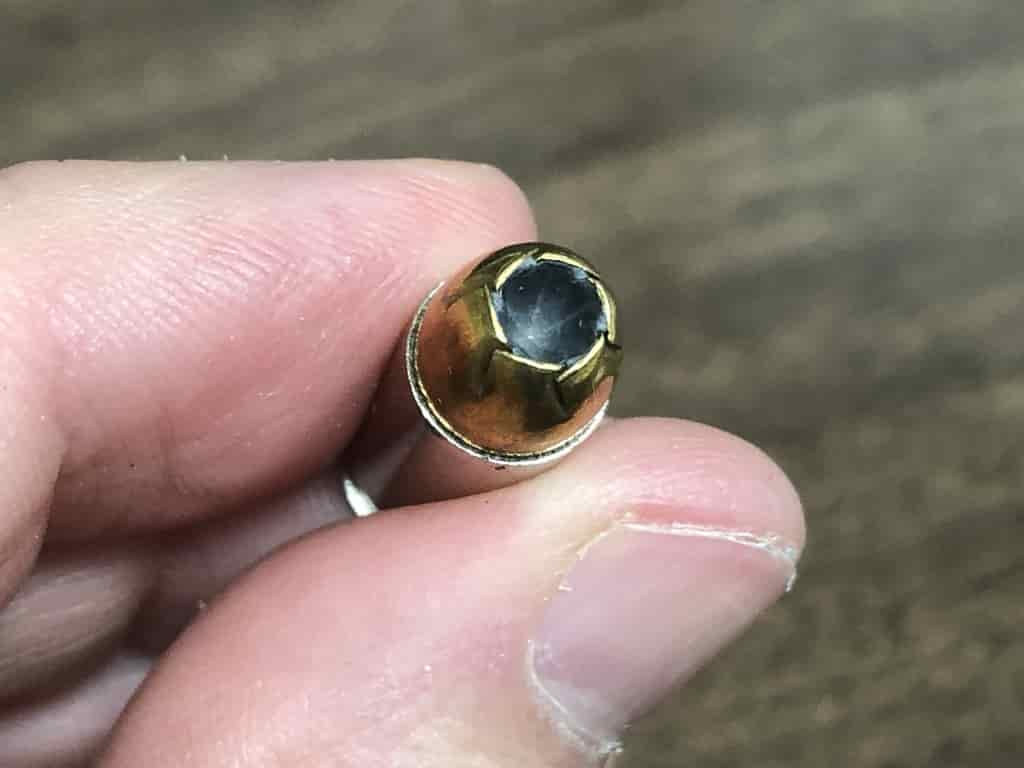 What Are the Types of FMJ Bullets?
When looking for FMJ bullets, there are a number of styles from which to choose. Over the years, this style has been refined and several different classes have been developed. Some of the most common classes include:
Truncated Cone: This is one of the most popular classes of FMJ bullets. The two main features of the style include aerodynamics and accuracy. When it comes to competitive shooting, this is one of the top choices. It flies so straight that it is going to leave perfectly symmetrical holes in the Target. As a result, referees tend to have fewer disputed calls with this style of FMJ. 
Flat Nose: The flat nose FMJ is also known for its accuracy. In general, it has a slightly wider diameter. As a result, the marks that it leaves are more prominent. This means that it is easier to spot hits and make swift decisions required during competitions. 
Boat Tail: This style of bullet is slightly different. The rounds, obviously, resemble the shape of a boat. They have a tapered rear. The goal of the boat shape is to increase the accuracy of this bullet and produce a more stable flight path. As a result, this class of bullet is commonly used by rifle shooters. Those who shoot rifles tend to aim at targets that are farther away. Therefore, stabilization during flight is far more important. 
These are just a few of the most common classes of FMJ bullets. 
What Are the Advantages of Using FMJ Bullets?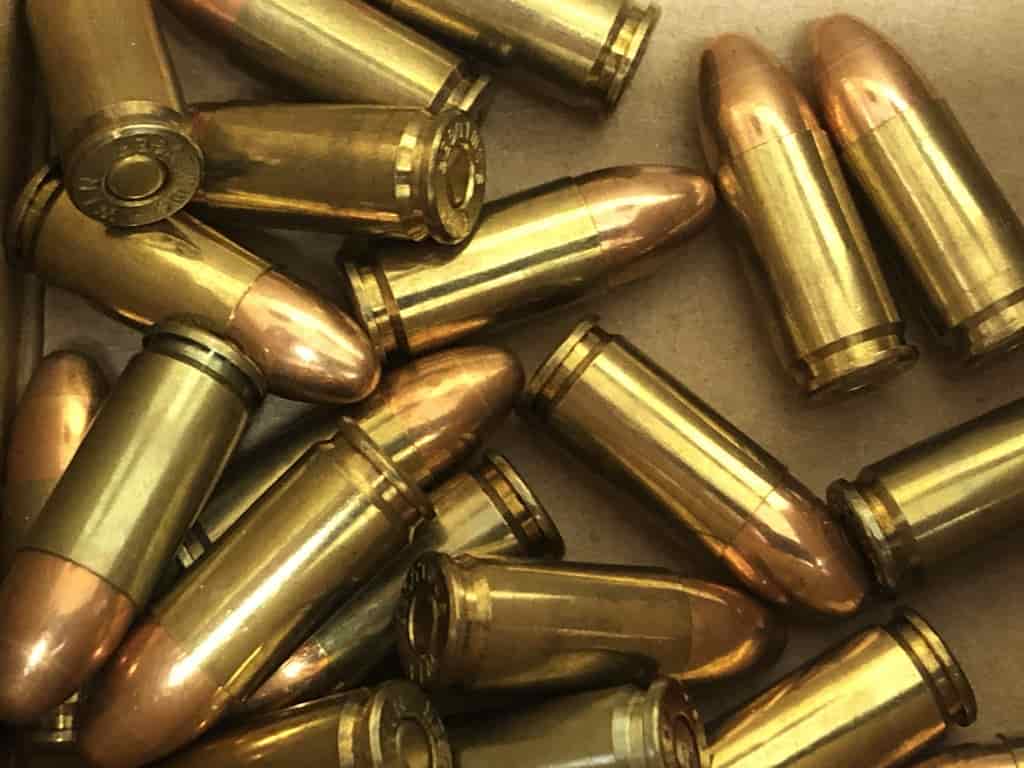 When it comes to FMJ bullets, there are a few major advantages that they produce. Some of the most significant points to note include:
Guns Do Not Jam As Much: With an FMJ bullet, the soft, lead core is encased by a jacket of metal. As a result, light is less likely to form. This means that fewer particles are left behind and that weapons are less likely to jam. This makes them more reliable. 
Accuracy: Because bullets are coated by metal, they are incredibly straight and symmetrical. Unlike bullets that have lead on the outside which deform easily, FMJ bullets will maintain their shape throughout the firing process. With this in mind, FMJ bullets are going to fly farther and strike the target with a greater degree of accuracy.
Extended Longevity of Firearms: Finally, because FMJ bullets feed dependably and do not jam, guns are going to last longer. As a result, firearm owners are going to get as much use as possible out of their weapons. Guns simply have fewer issues with FMJ bullets. 
These are just a few of the most common reasons why so many people use FMJ bullets. Overall, they might not be great for self-defense, but they do have their advantages. They are quite accurate, stable throughout the firing process, and do not jam guns easily.
Have you ever thought about buying ammo online?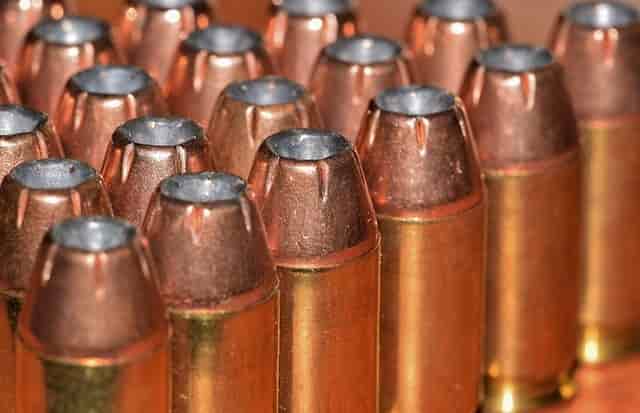 I'm telling you it's so easy with Lucky Gunner! The ammo shown on their site is guaranteed to be in stock and will ship fast. I heartily endorse Lucky Gunner and so do their many customers.
"Okay, so far I've dealt twice with LuckyGunner, and all I can say is, I LOVE YOUR COMPANY!!!!

Imagine: only items in stock are advertised. Who'da thunk, eh? The more highly advertised ones – Cheaper Than Dirt, Cabela's, et. al. – will put you on backorder forever and a day. But LuckyGunner – I ordered 500 shells of .45 ACP (hard to get in this "shortage") – and there it was at my address. No backorders, no bull. Business as it should be.

Yes, I'm telling my friends! I'm constantly writing down your addy on bits of paper (and running out of the latter), spreading the joyous news, "No backorders! No bull! Try LuckyGunner.com, you won't be sorry!" Thank you for being there for an ammo-starved public. And, thanks for the SUPERB customer service."

— Walter J., Silverdale, WA —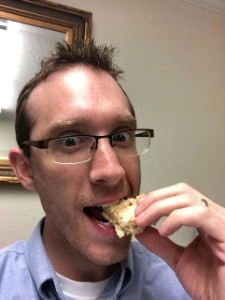 Jason Huskey
Owner of CCWClasses.net
Jason Huskey is a family man with three kids and a wonderful wife. He's always starting new hobbies, but his true passion lies in shooting sports. Jason has been a CCW license holder for over 10 years and carries every day. In addition to firearms, he also enjoys playing guitar and writing songs. He tries to live by the Christian values he believes in.
More things you might enjoy…
Image by MikeGunner from Pixabay I've long since discovered that very few activities give me the same thrill and sense of security as firing a gun. As a gun owner and enthusiast, I've always been curious about which guns can shoot which kinds of ammunition. I have a Derringer five-shot revolver that uses .22 rounds.…