If you are ready to get your Nevada ccw license you will need to take a class. Find a CCW class in Reno, Nevada with our top 10 list below.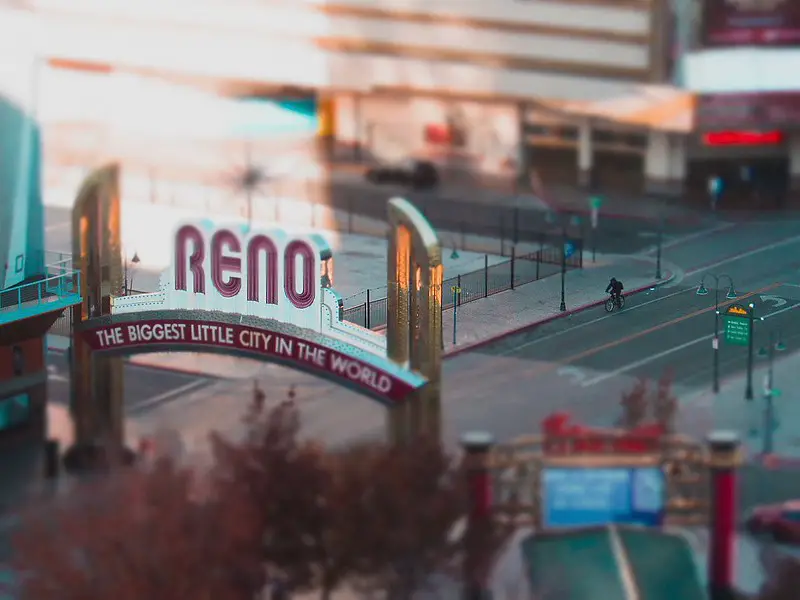 All shooting is done on an indoor range. Students of the 8 hour ccw class also get to use the digital simulator.
Location
2325 Market St
Reno NV 89502
Class Schedule
Class schedules vary so check their calendar here.
Cost
8 hour class $120
6 hour renewal $95
Website
Location
1200 Scheels Dr
Sparks NV 89434
Class Schedule
Check website here for schedule
Cost
$75 for basic class
$60 for renewals
Website
Offers CCW classes in addition to lots of different fitness classes such as MMA, Cardio Kickboxing, and Strength Conditioning
Location
3010 Mill Street
Reno NV 89502
Class Schedule
Wednesdays and Thursdays, call for class times.
Cost
8 hour class $80
Website
This class location also offers a wide selection of guns for sale.
Location
3030 Mill Street
Reno NV 89502
Class Schedule
Saturdays starting at 7:00 am. Make sure you are there by 6:45 am. Check here for class times.
Cost
8 hour class $47
Website
They specialize in small class sizes. Their typical class includes no more than 4 students. Check 'em out if you need a more personalized course.
Location
10800 Double R Blvd
Reno NV 89521
Class Schedule
Check their website here for a schedule of classes.
Cost
8 hour class $125
Renewal class $85
Website
Location
9825 South Virginia Street
Reno NV 89511
Class Schedule
Check their website here for a schedule of classes.
Cost
Nevada/Florida course $75
Nevada Renewal $50
Nevada/Florida/Utah course $100
Utah only course $40
Website
Great classes with an awesome indoor range available.
Location
9425 Double R Blvd
Reno NV 89521
Class Schedule
First time classes are on Sundays 8:00 to 5:30 pm. Renewal classes are on Sundays from 1:00 pm to 5:30 pm
Cost
8 Hour course $100
Renewal Course $50
Website
Training lead by a US Army veteran and former Nevada Peace Officer.
Location
3855 Warren Way #B
Reno NV 89509
Class Schedule
Check their website here for a course schedule.
Cost
Initial 8 hour course $75
Website
This company specializes in training only. They don't run shooting ranges or stores, only training. They are law enforcement officers who train other professionals.
Location
145 Isidor Ct Suite F
Sparks NV 89441
Class Schedule
Classes are typically on Saturdays and Sundays. The 8 hour class runs from 8:00 am to 4:30 pm.
Cost
8 Hour Course $150 or $250 if you and your spouse are in the same class.
Website
They offer a true ladies only class experience taught by a female instructor.
Location
4630 US Highway 50 East Suite 7
Carson City NV 89701
Class Schedule
Most classes are held on Saturdays. The best place to find their schedule is on their facebook page here.
Cost
Full course $120
Recertification $60
First responder, veterans, and military discounts are available.
Website
How to get your CCW license in Nevada
Each state has different laws and guidelines when it comes to issuing CCW licenses. Follow this link to learn how to get your CCW license in Nevada.
Here's a ton more CCW classes in Reno
Have you ever thought about buying ammo online?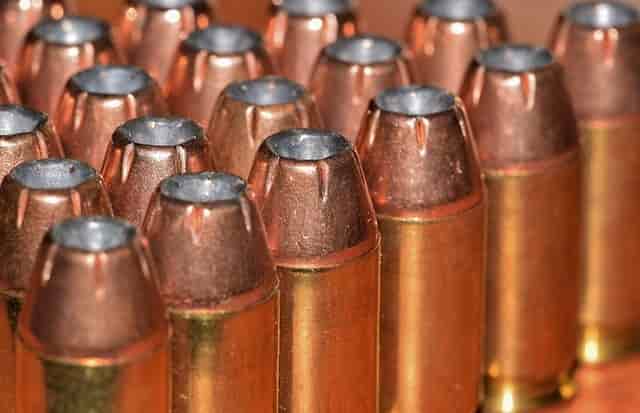 I'm telling you it's so easy with Lucky Gunner! The ammo shown on their site is guaranteed to be in stock and will ship fast. I heartily endorse Lucky Gunner and so do their many customers.
"Okay, so far I've dealt twice with LuckyGunner, and all I can say is, I LOVE YOUR COMPANY!!!!

Imagine: only items in stock are advertised. Who'da thunk, eh? The more highly advertised ones - Cheaper Than Dirt, Cabela's, et. al. - will put you on backorder forever and a day. But LuckyGunner - I ordered 500 shells of .45 ACP (hard to get in this "shortage") - and there it was at my address. No backorders, no bull. Business as it should be.

Yes, I'm telling my friends! I'm constantly writing down your addy on bits of paper (and running out of the latter), spreading the joyous news, "No backorders! No bull! Try LuckyGunner.com, you won't be sorry!" Thank you for being there for an ammo-starved public. And, thanks for the SUPERB customer service."

-- Walter J., Silverdale, WA --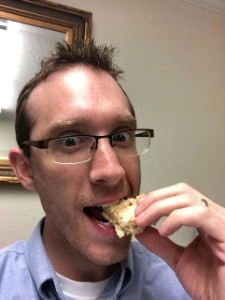 Jason Huskey
Owner of CCWClasses.net
Jason Huskey is a family man with three kids and a wonderful wife. He's always starting new hobbies, but his true passion lies in shooting sports. Jason has been a CCW license holder for over 10 years and carries every day. In addition to firearms, he also enjoys playing guitar and writing songs. He tries to live by the Christian values he believes in.
More things you might enjoy…
Image by MikeGunner from Pixabay I've long since discovered that very few activities give me the same thrill and sense of security as firing a gun. As a gun owner and enthusiast, I've always been curious about which guns can shoot which kinds of ammunition. I have a Derringer five-shot revolver that uses .22 rounds.…