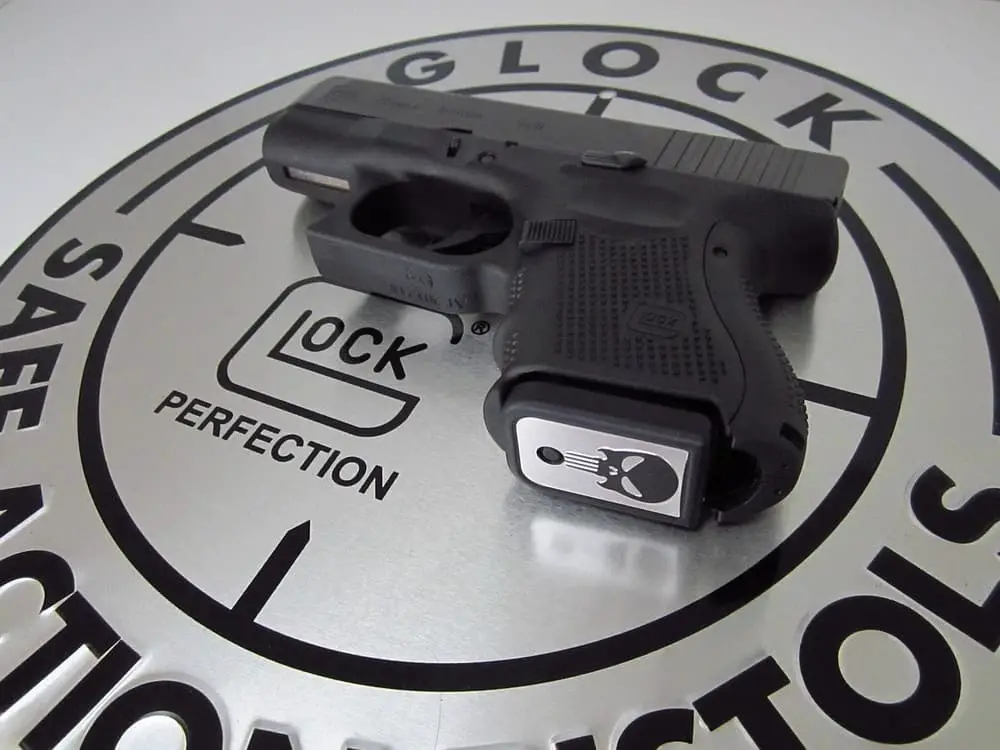 There are loads of myths and assumptions surrounding handguns. If you grew up around guns, you probably heard some of these myths. Today, we will answer the question: Is it bad to dry fire a Glock.
The Quick Answer
Dry firing modern centerfire guns is completely fine (this includes most Glocks). The firing pin does not hit anything when released and no damage is done.
On the other hand, excessively dry firing rimfire guns can actually damage the firing pin. The firing pin on a rimfire gun is designed to hit soft brass when a round is loaded. When dry firing, the pin will hit the much harder steel of the breech face. Over time this can dull the firing pin which can lead to misfires.
Most Glocks are chambered for centerfire cartridges. The one exception is the new Glock 44 which is chambered for a 22 long rifle, and is Glock's first rimfire handgun.
The company even states that dry firing this modern rimfire G44 will not damage the gun. However, they recommend using snap caps if you plan to be doing a lot of dry fire practice.
So, the quick answer is "No". Dry firing will not damage your Glock, but let's go into a little more detail.
What Does Dry Firing a Glock Entail?  
First, let's define dry firing. Dry firing simply means racking the slide and pulling the trigger on an empty chamber.
The only thing you should hear is a click as the hammer hits the firing pin. It sounds like a safe and straightforward procedure but the debate still rages.
Why Is There So Much Controversy Over Dry-Firing a Glock? 
I've come to notice that every shooter has their own policy on dry firing drills. So, it's easier to look at both sides to see where the controversy lies.
Here are a few arguments for and against dry firing:
What the Supporters Say:
According to the NRA, dry firing centerfire handguns is perfectly fine if you ensure that you don't have a live round in chamber. You also need to ensure that the gun is pointed in a safe direction before dropping the hammer.
Many recreational shooters find the cost of ammunition and range memberships prohibitive. Therefore, dry firing your gun comes as a natural cost-cutting measure.
A healthy mix of live fire and dry fire drills can help you improve the accuracy and other aspects of your shooting. These fundamentals include stance, breathing, and aim.
What the Opposition Says:
Firing a handgun without a snap cap, live round, or an empty shell casing in the chamber can damage the firing pin. As we saw earlier, this is only true for some older rimfire guns.
Many forums point to the fact that dry firing drills fail to simulate the experience of firing a loaded Glock. I guess this is a valid concern if you only ever train by dry firing.
What Is Glock's Policy On Dry Firing Their Products?
Here is an excerpt from Glock's FAQ section:
It's ok to dry fire your GLOCK pistol, but we recommend using a snap cap or dummy round if you will be dry firing for a long period of time.

https://us.glock.com/en/faqs
Why Do Many People Recommend Dry Firing Drills for Glocks?
Trigger discipline and gun safety are essential aspects of owning a Glock or any firearm. Running dry firing drills has helped me gain the confidence to handle a Glock and take ammunition conservation seriously.
However, there some concerns that dry firing your Glock might fail to address. Such questions include:
Can A Glock Go Off Without Pulling the Trigger?
You've probably heard horror stories about Glocks going off by themselves, especially in pawn shops and other secondhand gun stores. However, all Glocks come with 3 safe action systems to prevent such things.
These include:
Trigger Safety
A lever blocks the hammer from moving backward unless deliberate pressure is placed on the trigger. 
Firing Pin Safety
A mechanism automatically reengages a firing pin channel to block it from moving rearwards unless you're ready to fire.
Drop Safety
This mechanism engages the safety ramp inside the trigger mechanism to release or block the firing pin. It automatically engages when you take your finger off the trigger. It also prevents your Glock from going off when you drop it accidentally.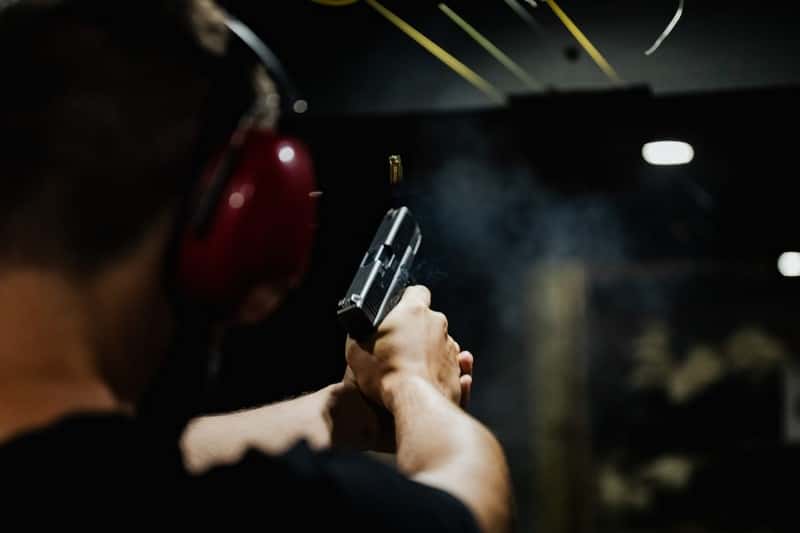 Is It Safe to Carry a Glock with a Round in the Chamber?
Yes, it's perfectly fine to carry a Glock with a round in the chamber.
Most people worry about the stress the loaded round puts on the trigger when in the forward position; however, the entire firing system remains under the same stress level, whether your Glock is loaded or not. 
Such people contend that it could stretch the mag spring beyond its engineered capabilities, making your Glock go off with a little pressure. However, Glocks have been around for decades and there's no evidence to support such a conclusion. 
Can I Fire A Glock While Underwater?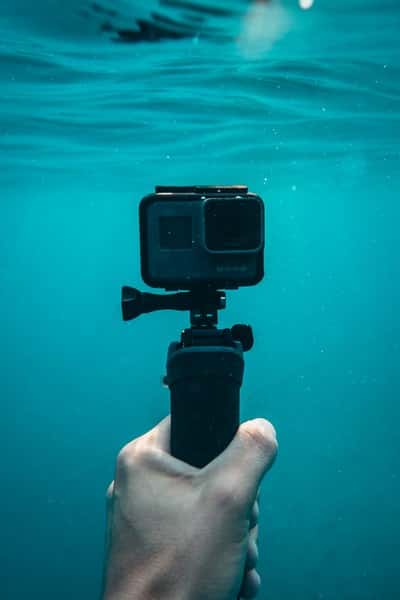 Glocks of various calibers can fire underwater because their firing mechanisms fit inside the body of the gun. However, as Edwin Sarkissian shows in his YouTube videos demos, your accuracy will depend on your targeted distance and choice of ammunition, i.e., full metal jackets, federal hollow points, etc.
Why Do Glocks Have 2 Triggers?
Engaging and pulling the first trigger fires your Glock. The inset trigger prevents a holstered Glock from going off, and effectively prevents you from accidentally discharging your handgun.
How Fast Can I Fire My Glock?
Most Glocks are semi-automatic with a short recoil with no measured fired rate. Glocks of various calibers can fire at an impressive rate of 1000-1200 rounds per minute (Provided you can load it at such a rate). Such handguns can fire at a muzzle velocity of 375 m/s.
Conclusion
Dry firing most modern firearms is completely fine and is a great way to practice with your firearm. It's also a cost-effective way to sharpen your accuracy and overall trigger discipline.
However, there are loads of gun collectors, competitive shooters, and even active/former servicemen that discourage Glock owners from dry firing their handguns.
In this age of fake news and contradictory information, I thought it would be a great idea to shed some light on the question: Is It Bad To Dry Fire A Glock?
Have you ever thought about buying ammo online?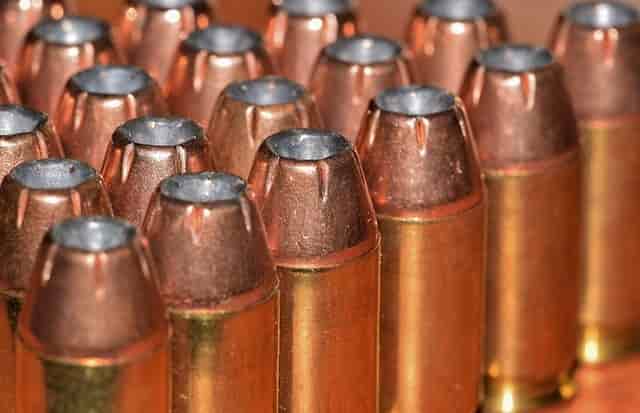 I'm telling you it's so easy with Lucky Gunner! The ammo shown on their site is guaranteed to be in stock and will ship fast. I heartily endorse Lucky Gunner and so do their many customers.
"Okay, so far I've dealt twice with LuckyGunner, and all I can say is, I LOVE YOUR COMPANY!!!!

Imagine: only items in stock are advertised. Who'da thunk, eh? The more highly advertised ones – Cheaper Than Dirt, Cabela's, et. al. – will put you on backorder forever and a day. But LuckyGunner – I ordered 500 shells of .45 ACP (hard to get in this "shortage") – and there it was at my address. No backorders, no bull. Business as it should be.

Yes, I'm telling my friends! I'm constantly writing down your addy on bits of paper (and running out of the latter), spreading the joyous news, "No backorders! No bull! Try LuckyGunner.com, you won't be sorry!" Thank you for being there for an ammo-starved public. And, thanks for the SUPERB customer service."

— Walter J., Silverdale, WA —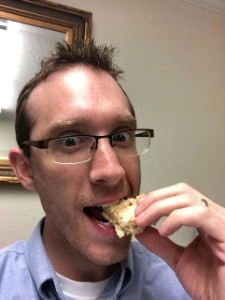 Jason Huskey
Owner of CCWClasses.net
Jason Huskey is a family man with three kids and a wonderful wife. He's always starting new hobbies, but his true passion lies in shooting sports. Jason has been a CCW license holder for over 10 years and carries every day. In addition to firearms, he also enjoys playing guitar and writing songs. He tries to live by the Christian values he believes in.
More things you might enjoy…
Image by MikeGunner from Pixabay I've long since discovered that very few activities give me the same thrill and sense of security as firing a gun. As a gun owner and enthusiast, I've always been curious about which guns can shoot which kinds of ammunition. I have a Derringer five-shot revolver that uses .22 rounds.…