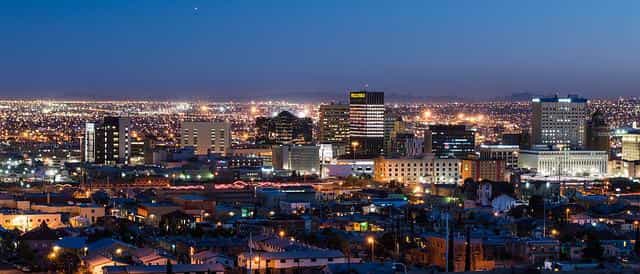 If you are looking for information on how to get your concealed carry license in Texas, you have come to the right place. In this blog post, we will discuss the process of getting your LTC and provide some helpful tips along the way. We will start with a great list of CCW classes near you in El Paso.
El Paso Concealed Carry Classes
There are many different concealed carry classes available, but not all of them are created equal. It is important to find a class that is taught by experienced and knowledgeable instructors. Additionally, you will want to make sure that the class covers all of the necessary topics, such as gun safety, self-defense tactics, and Texas gun laws.
Once you have completed a class, the next step is to submit your application to the Texas Department of Public Safety. You will need to provide some basic information, such as your name, address, and date of birth. You will also need to have your fingerprints taken and submit a passport-style photo.
What do concealed carry classes consist of?
The average concealed carry class will cover a variety of topics related to gun safety. This can include everything from how to properly clean and store your firearm, to when it is and is not legal to use deadly force. Many classes will also include a live fire component, where students will have the opportunity to practice shooting at a range. Some states require that concealed carry permit holders complete a firearms safety course before they can apply for a permit, so be sure to check the requirements in your state.
Whether you're looking to get your concealed carry permit or just want to learn more about gun safety, taking a class is a great way to get started. Be sure to do your research and find a reputable instructor to ensure that you're getting the most out of your learning experience. And always remember, safety comes first!
How long do concealed carry classes last?
In most states, the minimum amount of time for a concealed carry class is between four and eight hours. Some states require more classroom time, while others require more range time. The length of the class also varies depending on the instructor's teaching style. Some instructors pack a lot of information into a short period of time, while others take a more relaxed approach.
In Texas you can expect to spend 4 to 6 hours in class. Some of that will be range time.
Is concealed carry class hard?
No, a concealed carry class is not difficult. The vast majority of the class is dedicated to learning about firearms safety and the laws surrounding carrying a concealed weapon. The actual shooting portion of the class is typically brief and easy to complete.
Some people may find the material in the class challenging, but that is more due to prior knowledge (or lack thereof) than the class itself. If you have never shot a gun before, or if you are unfamiliar with firearms laws, then the class will likely be more difficult for you.
Overall, a concealed carry class is not hard to complete and is a great way to learn about how to safely and legally carry a firearm.
Can you conceal carry anywhere in Texas?
The answer to this question is a bit complicated. In Texas, there are certain places where you are not allowed to carry a concealed weapon, even if you have a license. These places include schools, bars, government buildings, and airports. However, there are some exceptions to these rules. For example, you may be able to carry a concealed weapon in a bar if you have the owner's permission.
In general, it is best to err on the side of caution and not carry a concealed weapon in any place where it is not allowed. If you are caught carrying a concealed weapon in a prohibited area, you could be charged with a crime.
Click here to learn more about Texas CCW laws.
Can I conceal carry in stores in Texas?
In Texas, there is no law that specifically prohibits the carrying of a concealed handgun in a store. However, businesses are allowed to prohibit firearms on their premises, and many do. So it's important to check with the individual store before bringing your gun inside.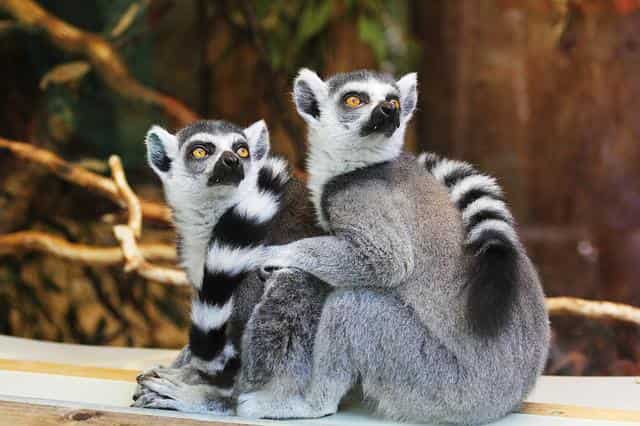 Concealed carry El Paso Zoo
The El Paso Zoo is one of the few zoos in the country that allows visitors to concealed carry firearms.
Can you open carry in El Paso Texas?
As of September 2019, Texas is one of 45 states where open carry is legal. This means that you are allowed to openly carry a handgun in public as long. There are some restrictions on where you can open carry and how you must transport your gun, but generally speaking, it is legal to openly carry a handgun in Texas.
Is it worth getting concealed carry permit?
Some people might think that getting a concealed carry permit is not worth the hassle or the cost. But there are actually many benefits to having a concealed carry permit.
One of the main benefits is that it allows you to legally carry a handgun in many states. This can be very helpful if you ever find yourself in a dangerous situation.
Another benefit is that it can give you a sense of security. Knowing that you have a gun with you can help you feel safer in potentially dangerous situations.
Lastly, having a concealed carry permit can also give you a sense of responsibility. Carrying a gun is a serious responsibility and should not be taken lightly.
Can you conceal carry anywhere in Texas?
The short answer is no, you cannot conceal carry anywhere in Texas.
There are a few places where you cannot conceal carry in Texas, even if you have a license. Some of these places include:
-schools or school grounds
-polling places
-government buildings
-bars or nightclubs
In addition, there are some circumstances where you may not be able to conceal carry, even if you have a license. These circumstances include:
-if you are under the influence of alcohol or drugs
-if you are committing a crime
-if you are in a place where firearms are not allowed (such as an airport)
Who cannot get a concealed carry permit in Texas?
There are several categories of people who are not eligible for a concealed carry permit in Texas. These include felons, people who have been convicted of certain misdemeanors, people with certain types of mental health issues, and people who are subject to certain protective orders.
Can I conceal carry in every state?
The answer to this question is unfortunately, no. While you may be able to concealed carry in your home state, each state has their own set of laws and regulations regarding firearms. This means that if you plan on traveling with your firearm, it is important to research the laws of each state that you will be visiting. Some states have very strict laws regarding concealed carry, and others are much more lenient. It is always better to err on the side of caution and be fully aware of the laws before attempting to concealed carry in a new state.
In general, there are a few states that have very strict laws against concealed carry. These states include California, New York, and Illinois. If you are caught carrying a concealed weapon in one of these states, you will likely face serious penalties. In some cases, you may even be facing jail time. It is important to remember that each state has their own laws and regulations, so it is always best to research the laws before traveling with your firearm.
Can you concealed carry in costco?
The simple answer is no. Costco does not allow customers to carry firearms in its stores, even if they have a concealed weapons permit. This policy applies to both members and non-members alike.
There are a few exceptions to this rule, however. Law enforcement officers and armed security guards are allowed to carry firearms in Costco stores.
Have you ever thought about buying ammo online?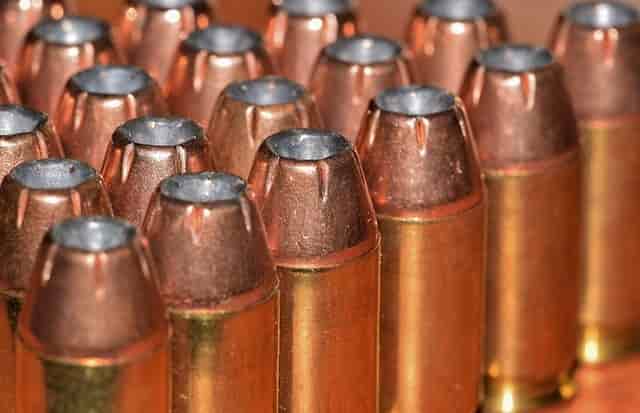 I'm telling you it's so easy with Lucky Gunner! The ammo shown on their site is guaranteed to be in stock and will ship fast. I heartily endorse Lucky Gunner and so do their many customers.
"Okay, so far I've dealt twice with LuckyGunner, and all I can say is, I LOVE YOUR COMPANY!!!!

Imagine: only items in stock are advertised. Who'da thunk, eh? The more highly advertised ones - Cheaper Than Dirt, Cabela's, et. al. - will put you on backorder forever and a day. But LuckyGunner - I ordered 500 shells of .45 ACP (hard to get in this "shortage") - and there it was at my address. No backorders, no bull. Business as it should be.

Yes, I'm telling my friends! I'm constantly writing down your addy on bits of paper (and running out of the latter), spreading the joyous news, "No backorders! No bull! Try LuckyGunner.com, you won't be sorry!" Thank you for being there for an ammo-starved public. And, thanks for the SUPERB customer service."

-- Walter J., Silverdale, WA --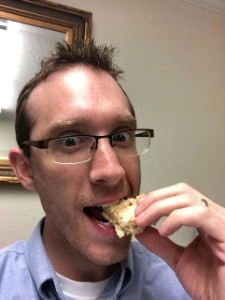 Jason Huskey
Owner of CCWClasses.net
Jason Huskey is a family man with three kids and a wonderful wife. He's always starting new hobbies, but his true passion lies in shooting sports. Jason has been a CCW license holder for over 10 years and carries every day. In addition to firearms, he also enjoys playing guitar and writing songs. He tries to live by the Christian values he believes in.
More things you might enjoy…
Image by MikeGunner from Pixabay I've long since discovered that very few activities give me the same thrill and sense of security as firing a gun. As a gun owner and enthusiast, I've always been curious about which guns can shoot which kinds of ammunition. I have a Derringer five-shot revolver that uses .22 rounds.…