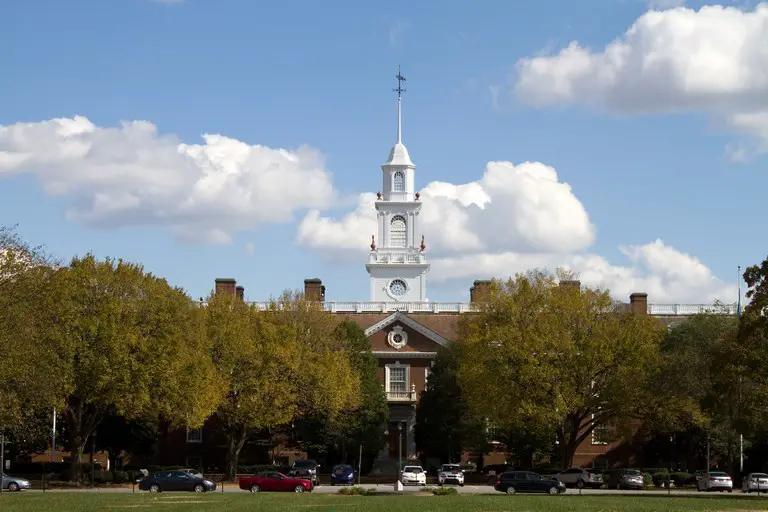 Concealed Carry Classes Near You In Delaware
Requirements to qualify for a license
The first thing you need to know is that Delaware is a "may issue" state.  This means that the Attorney General or a judge can deny your license even if you have met all the qualifications.  To obtain a CCDW license you must be at least 18 years old and a resident of Delaware.  You must also be able to legally own or possess a firearm. Follow the steps below to obtain your license.
Step one is to publish your intent to apply for a CCDW license with a newspaper in your county.  The newspaper must have a circulation of at least 35% of your zip code. The publication must state your full name and home address as well as your intent to apply for a CCDW license.  This publication must appear at least 10 days before you file an application with the court. The newspaper should provide you with a notarized affidavit stating that your ad was run.
Step two is getting fingerprinted.  You must set up an appointment for fingerprinting within 45 days of filing an application. Appointments are available on Tuesdays and Thursdays from noon to 6:30 pm at Delaware State Police Troop offices.  Call (302)739-2528 to set up an appointment.
Step three is to find five respectable citizens of the county where you live and have them complete a reference questionnaire.
Step four is to complete the CCDW application and have it notarized.  Use this application if you are a retired police officer.
Step five requires you to submit all your documents to the Prothonotary's office in your county.  You must submit all original documents plus a copy of all documents.  In addition to the above you must also send your $65 fee and  2 copies of a  1.5 X 1.5 inch color photo taken in the last 6 months.  Make your check payable to "Prothonotary".
At this point you will wait to hear if your application is approved or denied.  If approved you will need to complete a certified gun training course and submit a notarized certification of your training. Now you can sit back and wait for your new CCDW license to arrive.
What will you learn in class?
Try to pick out the best instructor possible even if you already have much experience with handguns.  You may know how to shoot well but you might not know enough about the law.  A good instructor will teach you:
General handgun knowledge
Safe handling of firearms
Safe storage of handguns and ammunition
Child safety in homes where guns are present
Basic shooting fundamentals
Specific Federal and Delaware laws about owning and transporting a firearm
Laws regarding the use of deadly force for self defense
Conflict avoidance and conflict resolution
Delaware also requires live fire training.  Be prepared to shoot at least 100 rounds of ammo during training.
If you are new to handguns or nervous about firearms in general there are many great instructors that will teach you to shoot safely.  Check out the list of featured instructors below.
How long does it take to get a license?
Those who have already obtained a Delaware CCDW report the whole process takes about 2 months.  You can expect delays if any of your paperwork is not in order.  The initial license is good for 3 years and can be renewed for periods of 5 years after that.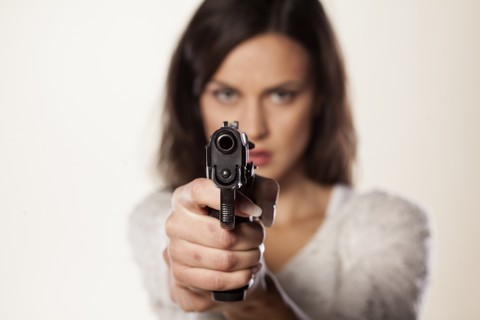 How much does the license cost?
You should expect to spend approximately $400 total.  The state fee is $65 written to the Prothonotary.  Publication of your intent to apply will run $20 to $50 and a good training class will be $150 to $350.
Reciprocity with other states
Delaware honors several other states CCW licenses.
Where can you not carry a concealed weapon?
School buses
State parks and forests
National parks and forests
Court houses
Police stations
Prisons
Casinos
Federal buildings
Featured Instructors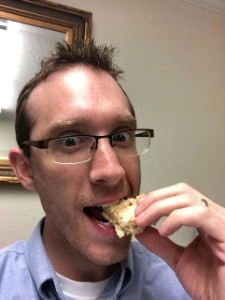 Jason Huskey
Owner of CCWClasses.net
Jason Huskey is a family man with three kids and a wonderful wife. He's always starting new hobbies, but his true passion lies in shooting sports. Jason has been a CCW license holder for over 10 years and carries every day. In addition to firearms, he also enjoys playing guitar and writing songs. He tries to live by the Christian values he believes in.
More things you might enjoy…
Image by MikeGunner from Pixabay I've long since discovered that very few activities give me the same thrill and sense of security as firing a gun. As a gun owner and enthusiast, I've always been curious about which guns can shoot which kinds of ammunition. I have a Derringer five-shot revolver that uses .22 rounds.…