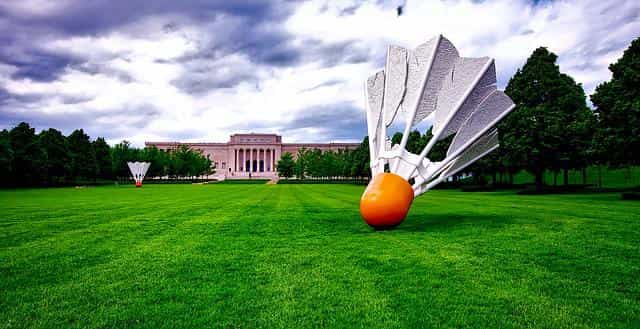 Here's a great list of concealed carry classes in Kansas City. If you need to get a Missouri CCW license look no further. Check out one of these classes or type in your zip code to find a class near you.
Once you have found an instructor, the next step is to take a firearms safety course. This course will teach you the basics of gun safety and handling, and it is required in order to obtain a CCW license in Missouri. After successfully completing the firearms safety course, you will then need to pass a background check and submit an application to your local sheriff's office.
If you are a Missouri resident, you will need to provide proof of residency when you submit your application. Once your application has been processed and approved, you will be issued a CCW permit.
Are concealed carry permits required in Missouri?
CCW permits are no longer required to carry a concealed weapon in Missouri. But I would recommend taking the class anyway. It is so important to understand the legal ramifications of carrying a firearm.
You especially need to know what would happen if you ever have to use your weapon in self defense. So just because a CCW license is not required does not mean you can skip the training.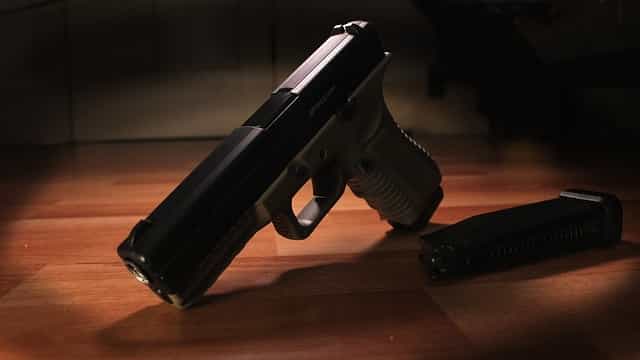 What do concealed carry classes consist of?
In most cases, concealed carry classes consist of a few hours of classroom instruction on firearms safety and laws governing the use of deadly force. This is usually followed by a live fire exercise on a shooting range.
Upon completion of the class, students should be able to demonstrate basic shooting proficiency and a working knowledge of firearms safety rules. Students will also receive a certificate of completion, which is required to apply for a concealed carry permit.
Concealed carry classes typically cost between $50 and $200, depending on the instructor and location. Some instructors may offer discounts for active or retired military personnel.
Are CCW classes hard?
This varies depending on the individual and their level of experience with firearms. For someone who has never handled a gun before, the class may be challenging. However, for someone who is already familiar with guns, the class should not be too difficult.
Most instructors are very empathetic with beginners. They will go out of their way to train you how to safely handle a firearm. My instructor spent lots of time with each person individually on the range until everyone felt comfortable.
Can I CCW in a bank in Missouri?
Yes, you can. There are some places where carrying a concealed weapon is not allowed, such as schools and government buildings. However, banks are not included in this list. You are allowed to carry a concealed weapon in a bank in Missouri.
But any business in Missouri is allowed to place a no weapons sign in their window. If you are caught carrying in a business with a no weapons sign you can be asked to leave. If you refuse to leave you can be arrested for trespassing.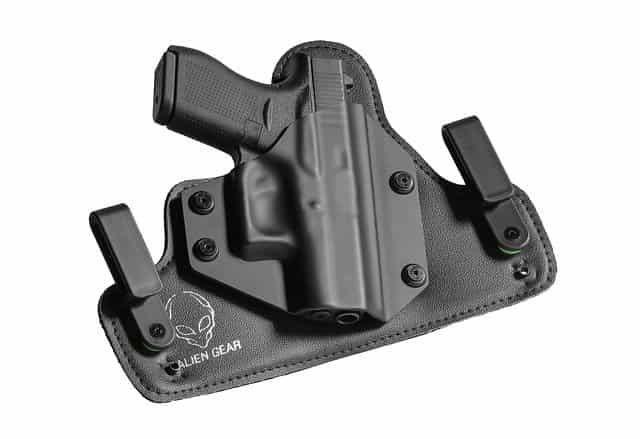 Can I conceal carry in Missouri state parks?
You betcha! Missouri does allow concealed carry in state parks. Just remember to follow all local laws and always practice gun safety.
Where can you not conceal carry in Missouri?
You cannot conceal carry in any of the following places:
-Police stations
-Sheriff's offices
-Highway patrol facilities
-Courthouses or courtrooms
-Prisons or jails
-Polling places on election days
-Places where alcoholic beverages are sold and consumed (bars)
- Gaming commission enforcement offices
- Airport passenger terminals
- Amusement parks
- Churches or other places of worship without permission
- Child care facilities
- Hospitals, clinics, or any other health care facility
- Higher education institutions (colleges and universities)
- Professional athletic events
- Polling places on election days
You cannot carry in any federal buildings, including post offices and courthouses. You also cannot carry on public buses or mass transit systems. Missouri schools are off limits too, so leave your gun at home if you're headed to class. Finally, concealed weapons are not allowed at polling places on election day.
What states have concealed carry reciprocity with Missouri?
Here is a great reciprocity map for Missouri
How long are concealed carry classes?
The Missouri concealed carry class is eight hours long. However, the length of the class can vary depending on the state you are in and the specific requirements for getting a concealed carry permit. For example, some states require that you complete a live fire exercise as part of the training, while others do not.
Missouri does require the live fire portion of the class.
How much are concealed carry classes in Missouri?
The cost of a concealed carry class in Missouri can vary depending on the instructor. Some instructors may charge a flat rate, while others may charge an hourly rate. The average cost of a concealed carry class in Missouri is $50.00 to $200.00.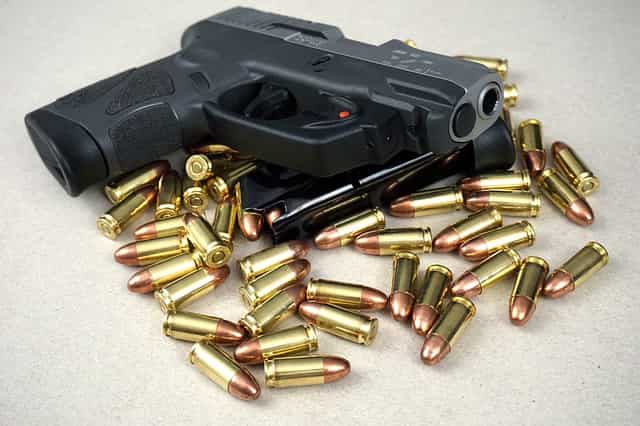 Do you bring your own gun to a concealed carry class?
This will depend on your instructor. Most do allow you to bring your own gun but some will provide guns for the class. Just remember to bring the gun unloaded.
Can you use a 22 for a concealed carry class?
Yes, you can. 22 caliber handguns are popular for concealed carry because they are small and lightweight. Many instructors will provide 22's if their students have not yet purchased a gun.
However, keep in mind that 22 caliber ammunition is not as powerful as some of the other options out there. You may want to consider using a different caliber handgun if you plan on carrying your gun for self-defense purposes.
Check out my article on CCW laws in Missouri. You might just learn something.
Have you ever thought about buying ammo online?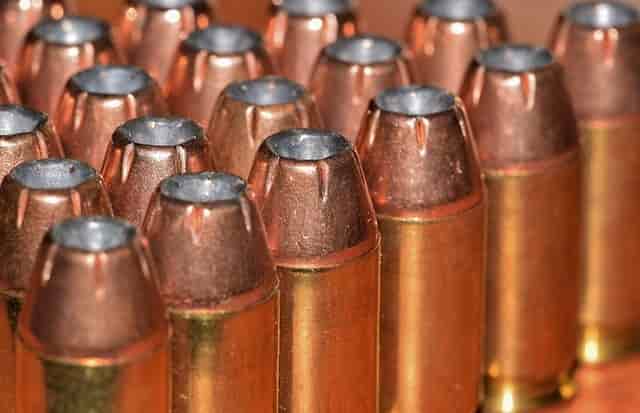 I'm telling you it's so easy with Lucky Gunner! The ammo shown on their site is guaranteed to be in stock and will ship fast. I heartily endorse Lucky Gunner and so do their many customers.
"Okay, so far I've dealt twice with LuckyGunner, and all I can say is, I LOVE YOUR COMPANY!!!!

Imagine: only items in stock are advertised. Who'da thunk, eh? The more highly advertised ones - Cheaper Than Dirt, Cabela's, et. al. - will put you on backorder forever and a day. But LuckyGunner - I ordered 500 shells of .45 ACP (hard to get in this "shortage") - and there it was at my address. No backorders, no bull. Business as it should be.

Yes, I'm telling my friends! I'm constantly writing down your addy on bits of paper (and running out of the latter), spreading the joyous news, "No backorders! No bull! Try LuckyGunner.com, you won't be sorry!" Thank you for being there for an ammo-starved public. And, thanks for the SUPERB customer service."

-- Walter J., Silverdale, WA --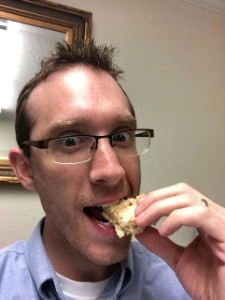 Jason Huskey
Owner of CCWClasses.net
Jason Huskey is a family man with three kids and a wonderful wife. He's always starting new hobbies, but his true passion lies in shooting sports. Jason has been a CCW license holder for over 10 years and carries every day. In addition to firearms, he also enjoys playing guitar and writing songs. He tries to live by the Christian values he believes in.
More things you might enjoy…
Image by MikeGunner from Pixabay I've long since discovered that very few activities give me the same thrill and sense of security as firing a gun. As a gun owner and enthusiast, I've always been curious about which guns can shoot which kinds of ammunition. I have a Derringer five-shot revolver that uses .22 rounds.…