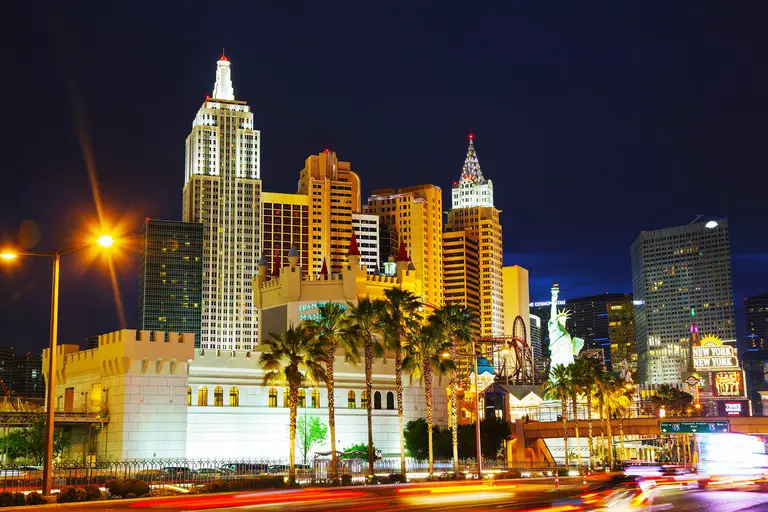 Requirements to qualify for a license
In Nevada you must be 21 to apply for a concealed weapons permit.  You must also complete a training class.
Residents of Nevada must apply to the sheriff's department of their county.  Clark county does not have a sheriff's department so residents must apply to the Las Vegas Metropolitan Police Department.
Non-residents can also obtain a Nevada concealed carry permit.  If you are a non-resident you can apply to any county in Nevada.  Some counties such as Clark require that training be completed in the same county where application is made.
There are several circumstances that will disqualify you:
An outstanding warrant for your arrest
Being declared incompetent or insane
Admitted to a mental health facility in the last 5 years
Having a DWI in the past 5 years
Committed for substance abuse treatment in the last 5 years
Convicted of a misdemeanor crime of violence in the last 3 years
Convicted of a felony
Subject to a restraining order
On parole or probation
Being prohibited from possessing a firearm by state or federal law
Concealed Carry Permit Classes Near You in Nevada
What will you learn in class?
A Nevada CCW class is required to be a minimum of 8 hours long. You will receive a certificate of completion that must be submitted to your county sheriff. Your instructor should cover the following topics:
Handgun safety rules
Safely securing guns from children
Cleaning your gun
Shooting positions and fundamentals
Confrontation avoidance and deescalation
Use of force laws specific to Nevada
Make sure you find a good instructor that gives you a background in the laws of your state.  This is very important.  Pay special attention to this section because your life and freedom depends on it.
You must also qualify on the shooting range.  You will be firing at a B-27 target.  The test is given at 3 yards 7 yards and 15 yards.  You will first fire 12 rounds at 3 yards with a 60 second time limit.  Then you will move back to 7 yards and fire another 12 rounds in 60 seconds.  You will move back a third time to 15 yards and fire the final 12 rounds again in 60 seconds.  Each time you will fire 6 rounds and then reload.
Nevada no longer requires you to qualify with the handgun that you will be carrying.  You can qualify with any handgun and then carry any other handgun that you own.  This change in the law went into effect on October 1, 2013.
How long does it take to get a license?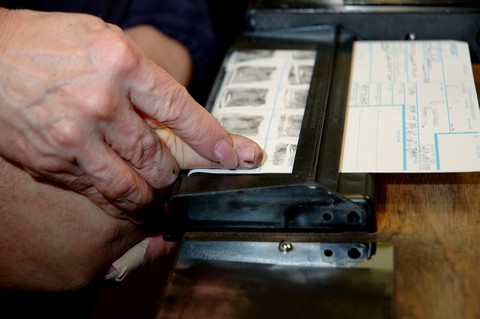 Once the county sheriff receives your completed application they have 120 days to issue or deny your permit.  Denials can be appealed by submitting a petition to the district court of the county where your application was filed.
How much does the license cost?
License fees in Nevada are set by each county sheriff and can vary. They will typically be around $100.  For example Clark county and Washoe county each currently charge $100 for a CCW permit.
Reciprocity with other states
As of May 2020 Nevada recognizes 30 other states' CCW permits as long as the holder is at least 21 years of age.  Those are:
Idaho (Enhanced permits only)

Kansas 

Kentucky  

Louisiana
Massachusetts
Minnesota
Mississippi (Enhanced permits only)
Montana

Nebraska

North Dakota

Oklahoma
Oregon

South Carolina

South Dakota (Enhanced permits only)

Tennessee

West Virginia
Wyoming
Where can you not carry a concealed weapon?
You are allowed to carry in public buildings in Nevada except for the limitations stated below.  A public building is defined as any building or office space occupied by a federal or state government agency or political subdivision of that government.  You are not allowed to carry in:
Airports
Public Schools
Childcare facilities
Property of the Nevada System of Higher Education
Buildings that have metal detectors or signs posted at each public entrance
Featured Instructors
Here is a short list of great Nevada concealed carry classes: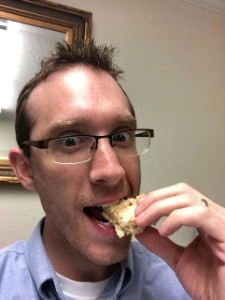 Jason Huskey
Owner of CCWClasses.net
Jason Huskey is a family man with three kids and a wonderful wife. He's always starting new hobbies, but his true passion lies in shooting sports. Jason has been a CCW license holder for over 10 years and carries every day. In addition to firearms, he also enjoys playing guitar and writing songs. He tries to live by the Christian values he believes in.
More things you might enjoy…
Image by MikeGunner from Pixabay I've long since discovered that very few activities give me the same thrill and sense of security as firing a gun. As a gun owner and enthusiast, I've always been curious about which guns can shoot which kinds of ammunition. I have a Derringer five-shot revolver that uses .22 rounds.…