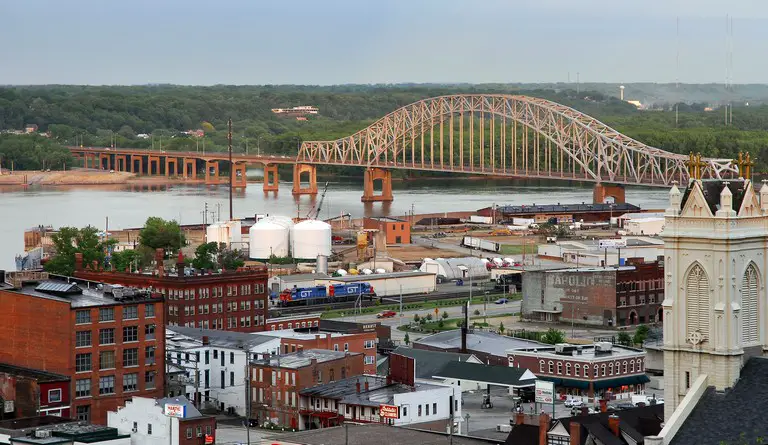 Concealed Carry Classes Near You in Iowa
Requirements to qualify for a license
In Iowa there are professional permits which are valid for 1 year and nonprofessional permits which are valid for 5 years.  You must be 21 to apply for a nonprofessional permit.  If you are at least 18 and your job requires you to carry a weapon you may apply for the professional permit.
Note: If you are not yet 21 but have a valid Iowa professional permit to carry a concealed weapon, your permit will likely not be honored by other states who have reciprocity with Iowa.  This is because most other states require a person to be 21 years old to obtain a concealed carry license.
In addition to the above you cannot be:
addicted to alcohol
under indictment or convicted of a felony or other crime that carries jail time of at least one year
subject to a protective order
convicted of a misdemeanor crime of domestic violence.
You must complete a handgun safety training course.  The list below shows all approved forms of training.
A National Rifle Association handgun safety training course
A handgun safety training course offered by a law enforcement agency, a college, a private or public organization, or a firearms training school (Note: The instructor must be certified by the NRA or certain other firearms training certification programs)
Handgun safety training course for security guards, investigators, or law enforcement (Course must be approved by the Iowa Department of Public Safety)
Small arms training with the armed forces
Law enforcement agency firearms training which qualifies an officer to carry a firearm in the normal course of duty
Note of Caution: If your training only focuses on handgun safety you should consult someone knowledgeable about  Iowa law to supplement your learning.  You need to understand Iowa's use of force laws.  If your training is lacking these fundamentals you could spend time in jail for your ignorance.
You must also meet all federal requirements to purchase, possess, and transport a firearm.
Additional Requirement to Purchase a Handgun
Iowa requires an annual permit to purchase a handgun.  You must apply at your county sheriff's office for this.  The permit allows you to purchase more than one handgun.  The sheriff will conduct a state records check and an NICS background check on you.
What will you learn in class?
Iowa does not lay out specific guidelines for their training program.  The training basically has to cover general safety with handguns.  If your training does not also include a section on Iowa gun laws you need to seek further instruction.  It is very important that you understand use of force laws before carrying a concealed weapon in Iowa or any other state.
How long does it take to get a license?
Your county sheriff or commissioner of public safety has 30 days to issue or deny your permit.  A printable application for an Iowa concealed carry license can be found here.  You must go in person to your county sheriff's office to apply.
How much does the license cost?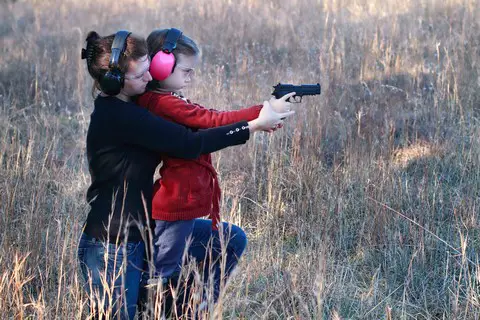 The fee for an initial license is $50.  The nonprofessional license is good for 5 years and the renewal fee is $25.  If you obtain the professional license it is only good for 1 year.  If you fail to renew your license before it expires your renewal fee will go up to $50.
Reciprocity with other states
Iowa recognizes CCW licenses from any other state.  If you move to Iowa you are allowed to continue using the CCW license from your prior home state until your Iowa license is approved or denied.  Follow this link for an Iowa reciprocity map.
Where can you not carry a concealed weapon?
In Iowa you are allowed to carry a loaded weapon in your vehicle.  In an odd twist the law specifically states that carrying a weapon on a snowmobile or ATV is illegal.  Here is a list of places you are not allowed to carry a concealed weapon:
Some Iowa cities have passed laws banning firearms in city owned or controlled buildings
Weapons Free Zones (This includes schools and parks.  Individual schools can give exceptions to this rule for purposes of conducting an instructional program or for other purposes)
School buses
On snowmobiles or ATV's
Casinos
Cannot carry while under the influence
Featured Instructors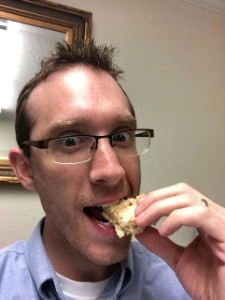 Jason Huskey
Owner of CCWClasses.net
Jason Huskey is a family man with three kids and a wonderful wife. He's always starting new hobbies, but his true passion lies in shooting sports. Jason has been a CCW license holder for over 10 years and carries every day. In addition to firearms, he also enjoys playing guitar and writing songs. He tries to live by the Christian values he believes in.
More things you might enjoy…
Image by MikeGunner from Pixabay I've long since discovered that very few activities give me the same thrill and sense of security as firing a gun. As a gun owner and enthusiast, I've always been curious about which guns can shoot which kinds of ammunition. I have a Derringer five-shot revolver that uses .22 rounds.…