When you hear the term "ball ammo" you may be picturing an actual ball. While the term did originate from ball shaped ammo, that's not what it means today. Most ball ammo today is cylindrical in shape. It will have a lead core coated with copper.
Keep reading to learn all about the history and how ball ammo is used today.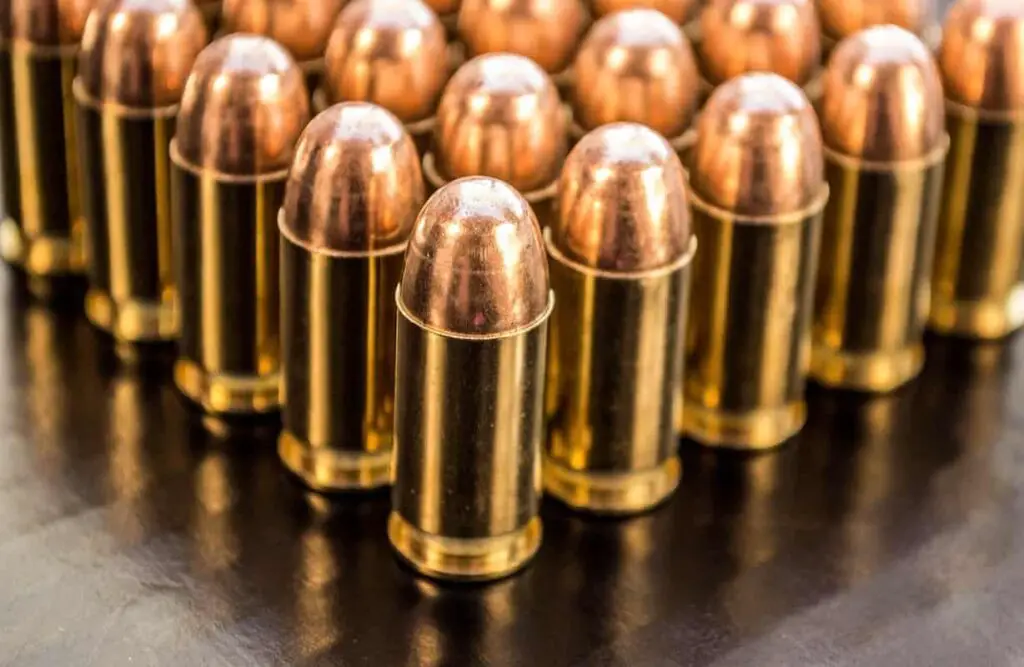 What is Ball Ammo?
Ball ammo is also referred to as full metal jacket. It has a soft core made of lead, and is encased in an outer jacket made of harder material like copper. Ball ammo is one of the most used types of ammo in the world, and one of the least-expensive.
It is very accurate and readily available to civilian gun owners. It does not expand upon impact, but it is designed to go through the target. It's great for punching holes in paper, although it does come with the possibility of hitting objects behind it.
The fact that the projectile can go through the target and cause unintentional collateral damage behind it, can be a disadvantage. It is not recommended for concealed carry.
It comes in flat nose, truncated cone, or boat tail types, all of which are made for penetration while leaving less residue in the barrel. Less residue means increased velocity and increased accuracy.
Why is it called ball ammo?
The term most likely came about because smoothbore muzzleloaders used a ball shaped projectile. This is the most agreed upon origin of the term.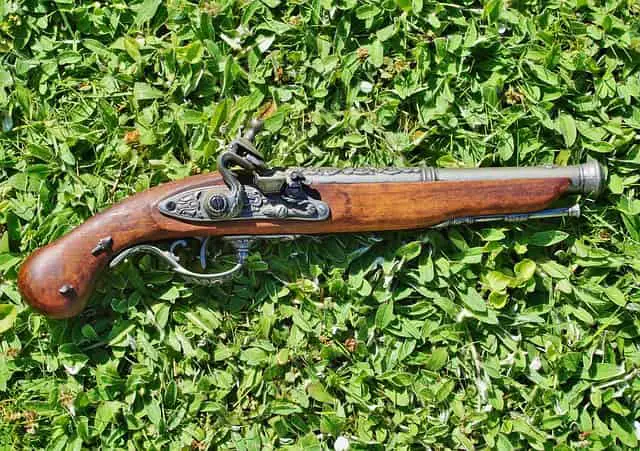 As a side note, smoothbore just means there was no rifling in the barrel. If you don't know what rifling means just picture the opening scene of any James Bond movie where you are looking through the barrel of a gun. The swirls you see are the rifling.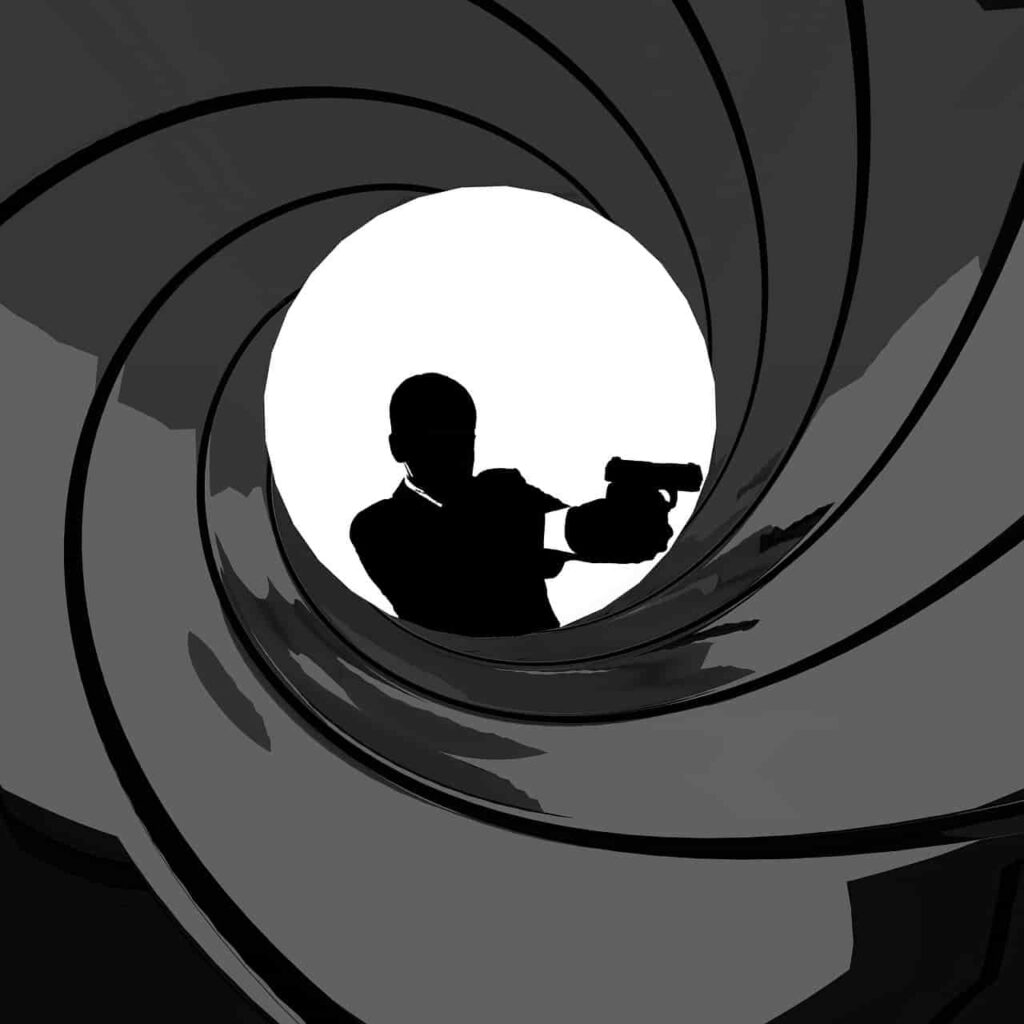 Rifling was invented in the 1400's but it required a difficult and expensive manufacturing process. Therefore most muzzleloaders all the way into the early 1800's were smoothbore. And most ammo was simply in the shape of a ball.
In 1849 a man named Claude-Etienne Minie invented a new cylindrically shaped ammo that became known as the "minie ball". It was much more accurate and had longer range. Some people believe the term "minie ball" contributed to the term "ball ammo".
Another group believes the popularity of "ball powder" helped to cement the term "ball ammo". Ball powder is a name trademarked by the Olin Corporation to refer to their ball propellant. This new type of propellant was easier and faster to manufacture.
What is the difference between FMJ and ball ammo?
Both terms are used interchangeably most of the time, and that's ok. If you really want to get technical the Full Metal Jacket bullet is a subset of ball ammo.
All FMJs are ball ammo but not all ball ammo is FMJ.
FMJ ammo has a lead core that is coated with a harder metal, usually copper. The base of the bullet is not usually coated. So if you pulled a FMJ bullet out of the brass cartridge you would see exposed lead at the base.
There is another subset called TMJ or Total Metal Jacket. This type would be completely coated including the base. These are used in environments where lead dust in the air would be a problem.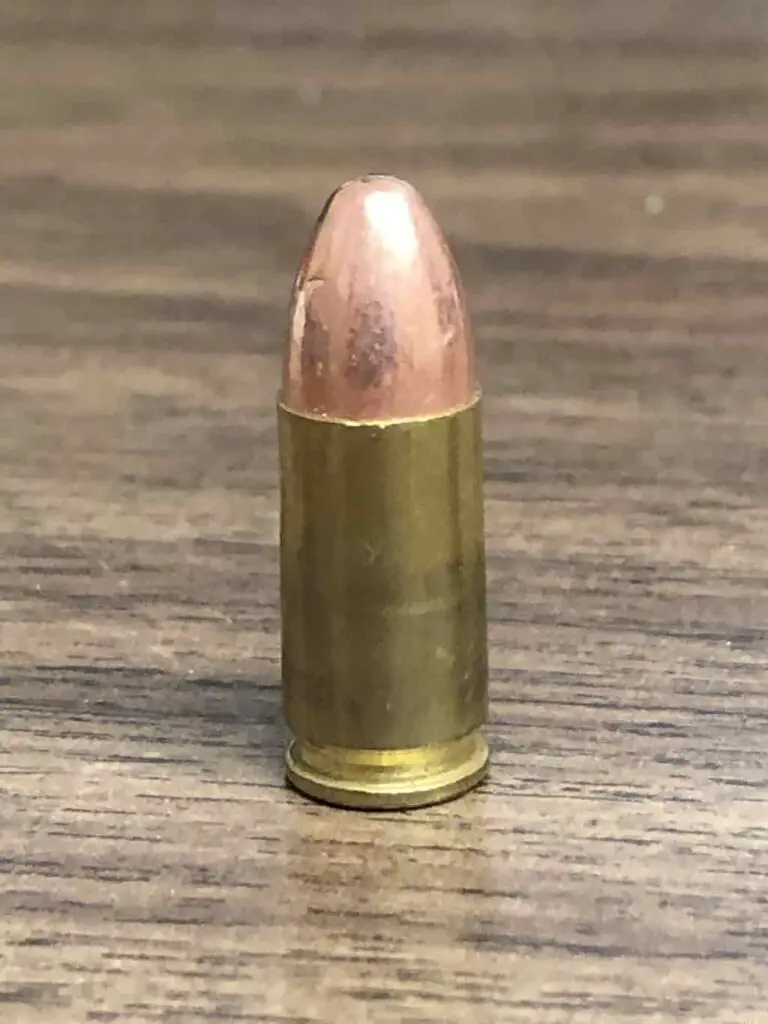 Is ball ammo ok for defense?
The short answer is no. It can easily penetrates it's targets. While this may sound like a good thing, it really is not when talking about self defense situations.
If you are forced to defend yourself with a gun it will likely be in your home or another area where other people are present. Ball ammo can penetrate walls, glass, car doors, etc. This means that innocent people behind your attacker could be injured or killed.
When carrying a weapon for self defense we also have to be prepared for the backlash caused by our actions. Of course our main concern is to protect ourselves and family, but in many cases there are lawsuits after the fact that will cost time and money. By only using hollow points in our carry gun we are signalling to jurors that we exercised caution.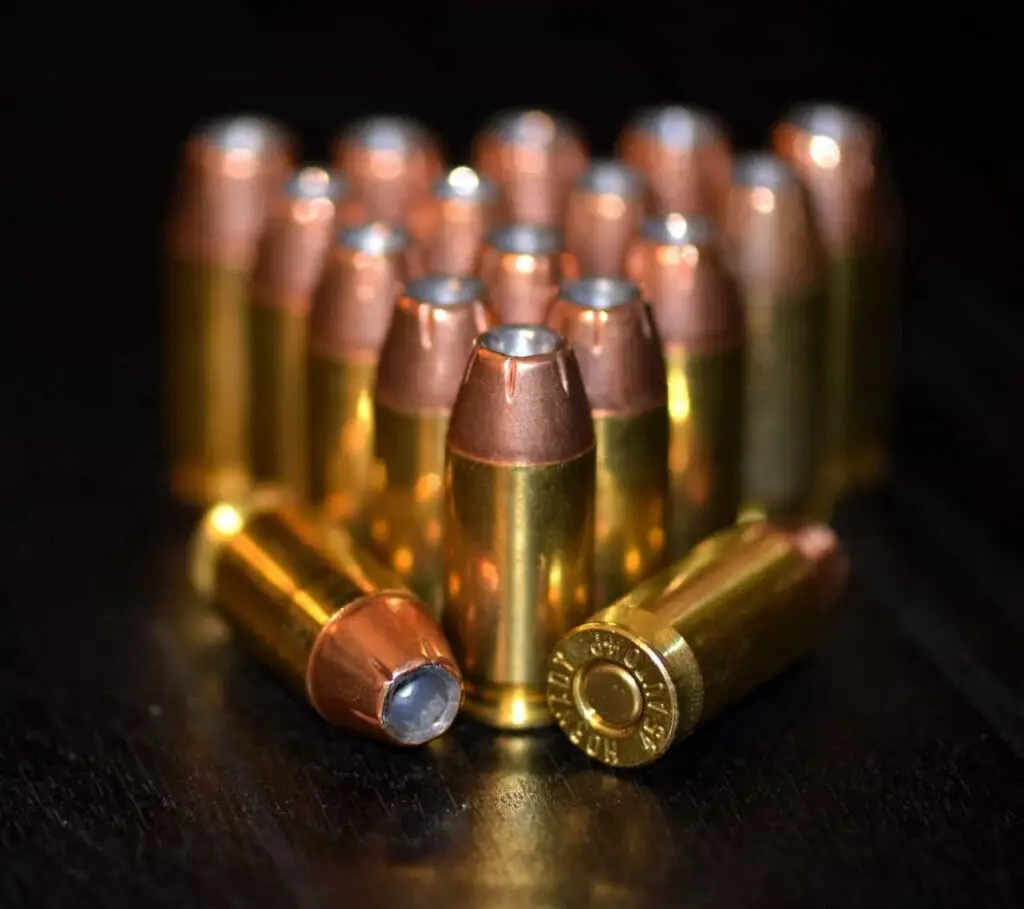 Hollow point ammo has a hollowed out section on the tip of the bullet. This causes the bullet to expand upon impact. The expansion slows down the bullet and causes more damage to the intended target and less damage to objects behind the target.
Use ball ammo for target practice because it is cheap and accurate. But always load your carry gun with hollow points.
Why does the military use ball ammo?
The military has to store ammo for long periods in less than ideal conditions. They also have to transport ammo over rough terrain. We all know that crap happens during shipping, and ball ammo is tougher than hollow points.
Military ammo has to reliably feed through belt fed firearms. Hollow points will deform much easier because of the exposed soft lead on top.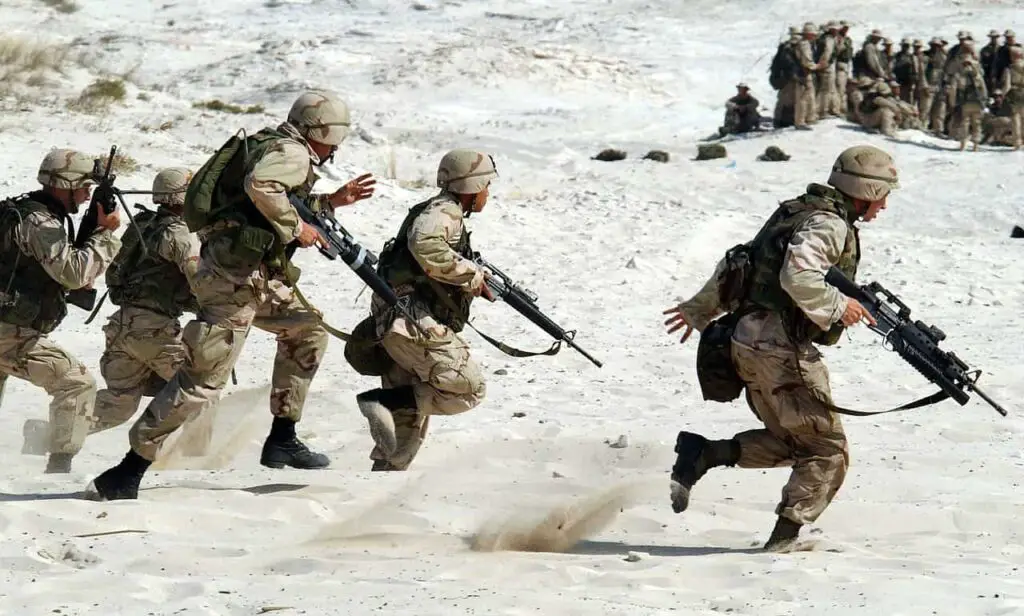 To illustrate this, just think what would happen to a bullet that was bounced around or dropped off the back of a vehicle going through a desert. The ball ammo is more likely to continue to feed properly after this kind of treatment.
Lower cost is another reason. The US military fires more than a billion rounds of small arms ammo each year. Even small changes in price really add up at this level.
Ball ammo vs hollow point?
Each type has pros and cons. So let's make this simple with a list:
Ball Ammo
Pros:
Cheaper
Accurate
Reliable
Great for target practice
Cons:
Penetrates a target too easily
Does less damage to an attacker
Not good for self defense
Hollow Point
Pros:
Great for self defense
Less likely to penetrate and hit innocent bystanders
More likely to stop an attacker
Cons:
Ball ammo vs green tip?
The first thing you need to know is the green tip is nothing special. It is just painted green to indicate the type of ammo. That being said there are some differences.
Green tip ammo is a subset of ball ammo. It is a full metal jacket bullet. It mainly comes in 5.56 and .223 calibers.
The military used a 5.56 round named M193 for many years before switching to the newer M855. When they switched, they painted the newer M855 tips green so soldiers could tell the difference.
The older M193 has a traditional lead core while the newer M855 has a lead core and a steel penetrator tip. The M193 is more effective for hunting under 100 yards because it will often break up when entering the target.
The M855 was designed to punch through the target. Therefore it is more likely to pass right through an animal with minimal damage.
I would not recommend either type for self defense. As always get hollow points for self defense.
Is ball ammo good for hunting?
If we're talking about deer hunting the answer is no. The bullet will punch a small hole through the animal causing minimal damage. You could end up chasing a wounded deer a long time, if you can even find it.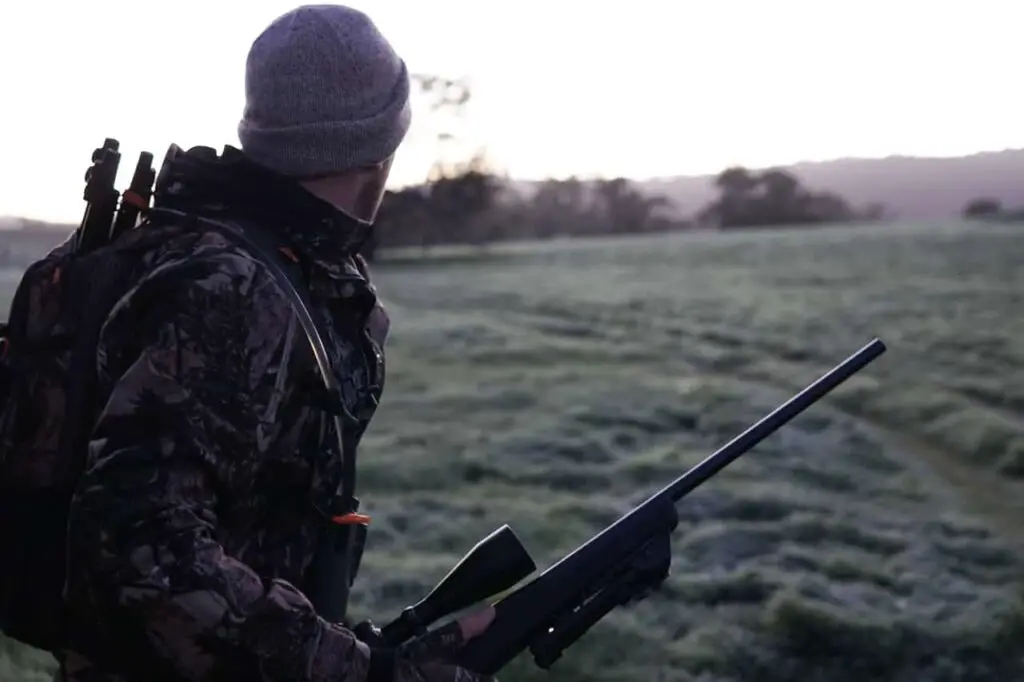 It is actually illegal in most states to use FMJ for deer hunting. Instead you should use hollow points or another soft tip round. Hollow points are designed to break apart upon entering the target causing more damage.
While this may sound inhumane it is actually better for the animal because it means a faster kill.
Some people do use ball ammo for small game hunting.
What is ball ammo used for?
Civilians mainly use it for target practice. It is cheap, accurate and readily available. It is not ideal for hunting or self defense. Although some people do use it for small varmint hunting.
The military does almost exclusively use it. They require reliable feeding and durability over long storage periods and rough transportation. The military also prefers this type of ammo because penetration of cover is important in battle.
Is ball ammo accurate?
Yes, it can be very accurate. It all comes down to the quality and care the manufacturer puts into their processes. As with anything, you get what you pay for. But generally it is considered very accurate.
The United States military appreciates accuracy and almost exclusively uses it.
Have you ever thought about buying ammo online?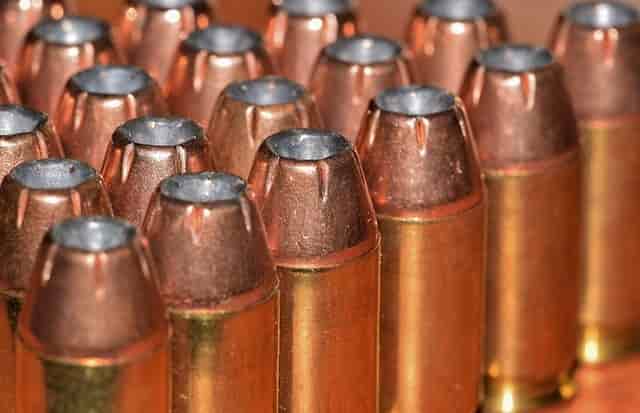 I'm telling you it's so easy with Lucky Gunner! The ammo shown on their site is guaranteed to be in stock and will ship fast. I heartily endorse Lucky Gunner and so do their many customers.
"Okay, so far I've dealt twice with LuckyGunner, and all I can say is, I LOVE YOUR COMPANY!!!!

Imagine: only items in stock are advertised. Who'da thunk, eh? The more highly advertised ones – Cheaper Than Dirt, Cabela's, et. al. – will put you on backorder forever and a day. But LuckyGunner – I ordered 500 shells of .45 ACP (hard to get in this "shortage") – and there it was at my address. No backorders, no bull. Business as it should be.

Yes, I'm telling my friends! I'm constantly writing down your addy on bits of paper (and running out of the latter), spreading the joyous news, "No backorders! No bull! Try LuckyGunner.com, you won't be sorry!" Thank you for being there for an ammo-starved public. And, thanks for the SUPERB customer service."

— Walter J., Silverdale, WA —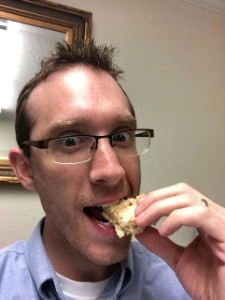 Jason Huskey
Owner of CCWClasses.net
Jason Huskey is a family man with three kids and a wonderful wife. He's always starting new hobbies, but his true passion lies in shooting sports. Jason has been a CCW license holder for over 10 years and carries every day. In addition to firearms, he also enjoys playing guitar and writing songs. He tries to live by the Christian values he believes in.
More things you might enjoy…
Image by MikeGunner from Pixabay I've long since discovered that very few activities give me the same thrill and sense of security as firing a gun. As a gun owner and enthusiast, I've always been curious about which guns can shoot which kinds of ammunition. I have a Derringer five-shot revolver that uses .22 rounds.…