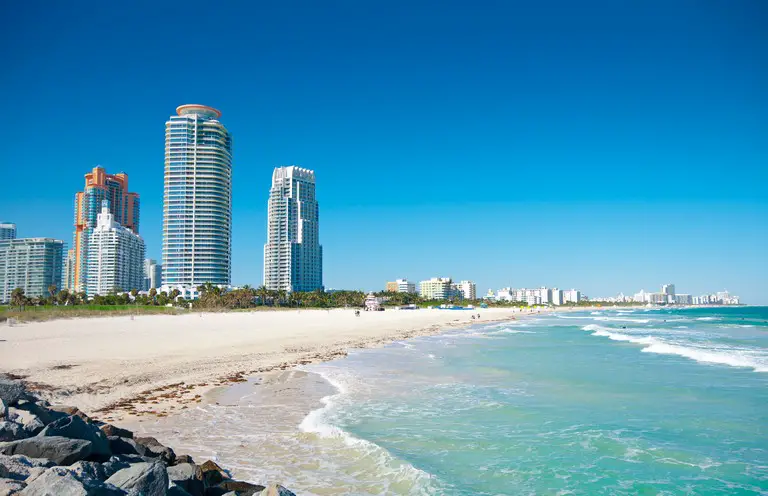 CPL Classes Near You in Florida
Requirements to qualify for a license
In Florida you must be at least 21 years of age to apply for a Concealed Weapons License.  You must live in the United States and be a US resident or a lawful permanent resident alien.  If you are serving overseas in the US armed forces you can also obtain a Florida concealed weapons license.
You have to demonstrate competency with a firearm.  This is accomplished by completing a class.  Florida does not set a minimum hour requirement for their classes nor do they require a certain curriculum.  A certificate of completion from the following list is acceptable.
Hunter education class from any state (Course must be approved by the state conservation agency)
NRA firearms safety course
Any firearm safety course open to the general public provided by a law enforcement agency, college, institution, or organization using NRA approved instructors
Firearms safety courses given by the Criminal Justice Standards and Training Commission or the Florida Dept of Agriculture  and Consumer Services
Any law enforcement firearms safety course
Any firearms safety course led by an NRA approved instructor or a state certified instructor
Active duty military personnel and honorably discharged members of the armed services may submit documents showing sufficient military weapons training.
Finally, there are certain things that will disqualify you from obtaining a license.
Felony convictions
Physical inability to handle a firearm
Misdemeanor crimes involving violence in the last 3 years
Controlled substance convictions
A record of drug or alcohol abuse
Two or more DUI convictions within the previous three years
Being declared mentally incompetent or committed to a mental institution
Renouncement of US citizenship
Having a domestic violence injunction in force against you
Dishonorable discharge from the armed forces
Being a fugitive from justice
Multi-State Florida licenses are very popular
Florida does not require concealed carry licensees to be a resident of Florida.  Florida also has a large reciprocity list with other states.  These factors make a FL CCW license very popular and valuable.  If you combine a Florida license with a Utah and Arizona license you can legally carry in 39 states.
How long does it take to get a license?
The Florida Department of Agriculture and Consumer Services is responsible for issuing concealed weapons licenses.  By law the department has 90 days to issue or deny your license.  If additional information is needed or your application is not filled out correctly the 90 day period does not apply and it may take longer to receive your license.  The Florida license is currently very popular and you should expect the process to take the full 90 days.
Florida has a "Fast Track Processing" program available.  To participate you must apply in person at one of eight regional offices.  Learn more about this program here.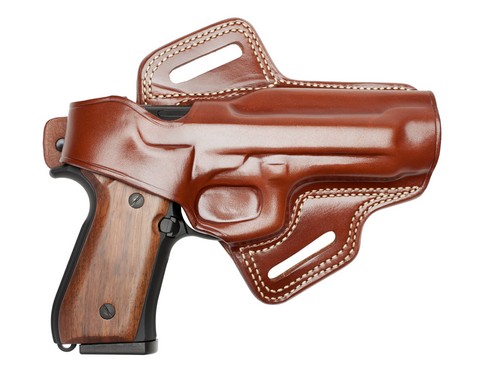 How much does the license cost?
The total fee for a Florida concealed weapons permit is $112.  This includes $70 for the application and $42 for fingerprint processing.
Reciprocity with other states
With a Florida license you can carry concealed in 34 other states.  You can always check Florida's Department of Agriculture website for up to date reciprocity agreements.  When traveling in other states you must know and adhere to their laws.  Some states do not have a "Castle Doctine" or "Stand Your Ground" law.  Call the attorney general of the other states you will be traveling through to be sure you understand their laws. Florida CCW Reciprocity Map
Where can you not carry a concealed weapon?
There are several places in Florida where you are not allowed to carry a concealed weapon or openly carry a weapon.
Places of nuisance
Police, sheriff, or highway patrol station
Prisons or jails
Courthouses or courtrooms (An exception is given to judges)
Polling places
Government meetings
School or university buildings (an exception is given to registered students and faculty of universities if the weapon is a stun gun or other nonlethal electric weapon that does not fire a projectile)
Career Centers
School, College, or Professional sporting events
Portions of establishments that are licensed to sell alcohol for consumption on the premises
Passenger terminals of airports
Places where carrying firearms is prohibited by federal law
Featured Classes
Here is a short list of some great concealed weapons permit classes in Florida.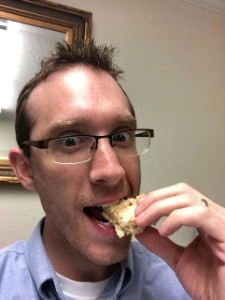 Jason Huskey
Owner of CCWClasses.net
Jason Huskey is a family man with three kids and a wonderful wife. He's always starting new hobbies, but his true passion lies in shooting sports. Jason has been a CCW license holder for over 10 years and carries every day. In addition to firearms, he also enjoys playing guitar and writing songs. He tries to live by the Christian values he believes in.
More things you might enjoy…
Image by MikeGunner from Pixabay I've long since discovered that very few activities give me the same thrill and sense of security as firing a gun. As a gun owner and enthusiast, I've always been curious about which guns can shoot which kinds of ammunition. I have a Derringer five-shot revolver that uses .22 rounds.…