CPL Classes Near You in Arizona
Requirements to qualify for a license
You must be a resident of Arizona or a U.S. citizen to qualify for a concealed weapons permit.  You generally must be at least 21 years old to apply.  If you are 19 or older and are currently serving in the armed forces or have been honorably discharged you are also qualified to apply.
In addition to the above you cannot be:
Under indictment or convicted of a felony
Unlawfully present in the U.S.
Admitted to a mental institution or have a history of mental illness
Prohibited from possessing a firearm by state or federal law
You must demonstrate competence with a firearm by completing a class.  The Arizona Dept. of Public Safety is no longer allowed to approve concealed weapons training programs, therefore any of the following classes will qualify:
Any firearms safety training course available to the public by a law enforcement agency, college, private or public institution, academy, organization, or firearms training school that is approved by the Dept of Public Safety or that uses instructors approved by the National Rifle Association
Any hunter education course approved by the AZ game and fish department or a similar agency of another state
Any NRA firearms safety course
Any law enforcement firearms safety course approved by the Dept of Public Safety
Evidence of current military service or honorable discharge
Current or expired concealed carry permit from another state that has a training requirement for initial issuance
Governmental police agency firearms training course
Any other firearms safety course taught by an instructor certified by the NRA or the Dept of Public Safety
To get an application packet you must contact the Concealed Weapons Permit Unit by email.  Make sure you include your mailing address so they can mail you a packet.  Once you receive your packet, complete the application and then mail back all the following documents:
Completed application
Certificate of training
2 sets of fingerprints
A cashier's check or money order for the appropriate fee
Concealed Carry Permit Classes Near You in Arizona
What will you learn in class?
A general firearms safety course will teach you how to properly handle a gun.  You will learn how to clean a gun and maintain it.  You will also learn about different types of ammunition and how to load a firearm.
IMPORTANT NOTE: Your training class may not include information about the laws of Arizona.  Try to find a class that explains "use of force" laws in Arizona.  Your life and freedom depend on understanding these laws before using your weapon.
How long does it take to get a license?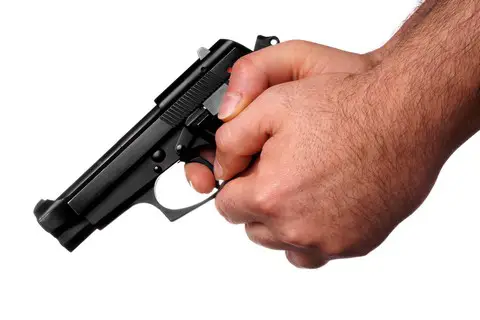 The Arizona Department of Public Safety has 60 business days to complete all qualification checks then another 15 days after that to issue or deny your permit.  If your permit is denied you have 20 days to submit additional documentation for reconsideration.  The department then has an additional 20 days to reconsider your application.  If your reconsideration fails you can request a hearing.
How much does the license cost?
An initial Arizona Concealed Weapons Permit costs $60.  The fee to renew your permit after 5 years is $43.
Reciprocity with other states
Arizona recognizes a concealed carry permit from any other state as long as your permit is currently valid and you are physically present in Arizona.  In addition you must not be legally prohibited from possessing a firearm in Arizona.  An Arizona concealed carry permit is currently recognized in 34 other states.
Note: When traveling to other states make sure you contact each state's attorney general to determine if you are allowed to use your Arizona permit.  Make sure you abide by the other state's use of force laws when traveling.
Where can you not carry a concealed weapon?
Businesses or private property that do not allow guns whether or not a sign is posted (A sign is not required by law and you can be asked to leave the property if you are carrying a weapon against the policy of the owner)
Polling places on election days
Schools (An exception is made for a parent picking up a student. Your weapon must be unloaded before entering school premises. You must also remain in the car. If you have to get out of the car you must lock your unloaded weapon in the vehicle.  Another exception can be made for school approved training courses related to firearms.  Individual school districts can place more restrictive guidelines on firearms on school property.  Check with your school before assuming it is legal to carry on school property.)
Commercial nuclear and hydroelectric power plants
Indian reservations
Military bases
Game preserves
Correctional Facilities
Federal buildings
Airports
Featured Instructors
Have you ever thought about buying ammo online?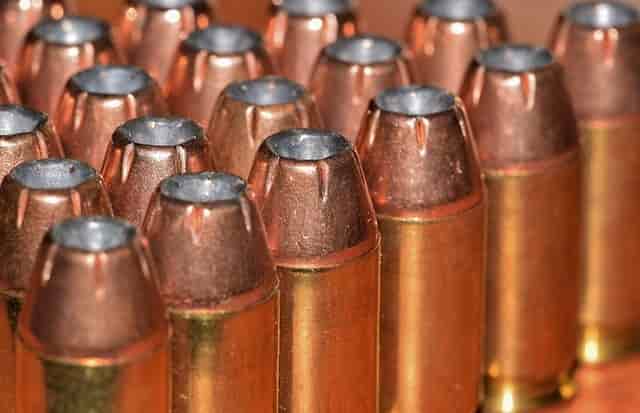 I'm telling you it's so easy with Lucky Gunner! The ammo shown on their site is guaranteed to be in stock and will ship fast. I heartily endorse Lucky Gunner and so do their many customers.
"Okay, so far I've dealt twice with LuckyGunner, and all I can say is, I LOVE YOUR COMPANY!!!!

Imagine: only items in stock are advertised. Who'da thunk, eh? The more highly advertised ones - Cheaper Than Dirt, Cabela's, et. al. - will put you on backorder forever and a day. But LuckyGunner - I ordered 500 shells of .45 ACP (hard to get in this "shortage") - and there it was at my address. No backorders, no bull. Business as it should be.

Yes, I'm telling my friends! I'm constantly writing down your addy on bits of paper (and running out of the latter), spreading the joyous news, "No backorders! No bull! Try LuckyGunner.com, you won't be sorry!" Thank you for being there for an ammo-starved public. And, thanks for the SUPERB customer service."

-- Walter J., Silverdale, WA --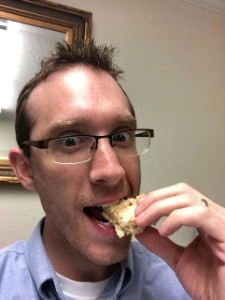 Jason Huskey
Owner of CCWClasses.net
Jason Huskey is a family man with three kids and a wonderful wife. He's always starting new hobbies, but his true passion lies in shooting sports. Jason has been a CCW license holder for over 10 years and carries every day. In addition to firearms, he also enjoys playing guitar and writing songs. He tries to live by the Christian values he believes in.
More things you might enjoy…
Image by MikeGunner from Pixabay I've long since discovered that very few activities give me the same thrill and sense of security as firing a gun. As a gun owner and enthusiast, I've always been curious about which guns can shoot which kinds of ammunition. I have a Derringer five-shot revolver that uses .22 rounds.…