The idea of a world-ending event or an apocalyptic-type of scenario has put fear into thousands of people not only in the U.S. but worldwide. Doomsday preppers have built homes with high-level security and basements with enough food for years.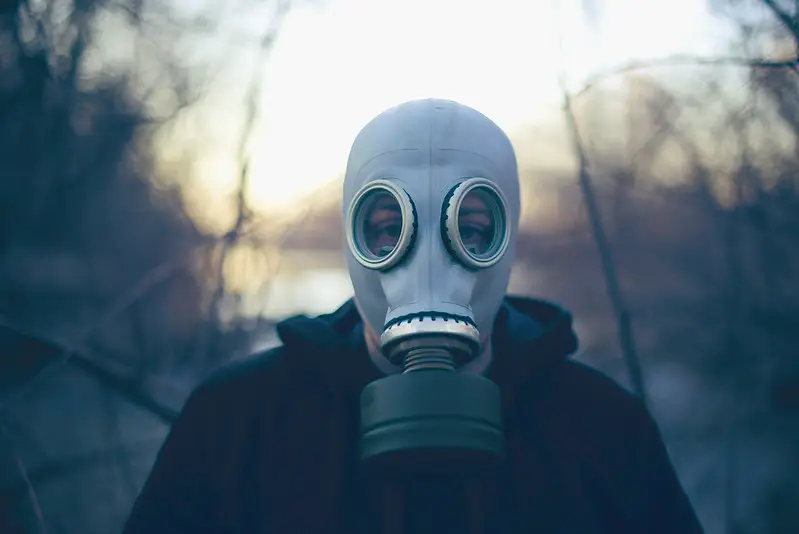 Most people, however, are not in that mindset but would like to prepare even if it's just a few items in a backpack.
These specific types of backpacks are called "bug-out bags" and so in this article, we will be discussing and reviewing ten of the best bug out backpacks. Our top pick is a combination of price and quality.
IN A HURRY? HERE'S OUR TOP PICKS…
From these top-rated backpacks, we chose the top ten to ensure you're looking at the top of the crop. Strong, durable, & water-proof materials make these backpacks great for any occasion.
Half of these contain the survival and necessary items in them already while the others will need you to fill them with products.
The pricing on some of these bags ends up being about the same if you take into consideration how much more it would cost you to fill them up. A typical backpack costs anywhere from 35 to 100 dollars for a nice and durable product. A trip to the store for three days of food costs anywhere from 50 to 100 dollars.
However, if you don't want to take the time to do this, then you're more than welcome to buy the ones that are already prepared for you. See our guide to the best premade bug out bag.
In the final section of this article, we will go into detail about how you should pack your bugout backpack. We'll also discuss why it is important for people to create a bug-out backpack and a get home backpack in today's world.
The Best Bug Out Backpack List
The sizing of these backpacks is in liters and starts at 35 liters for common bug out backpacks.
Many of these backpacks have everything you need to build shelter, start fires, purify water, cut wood, stay warm, and may also include hygienic products.
Not to mention the food can keep a family of four alive for seventy two hours. That and the blankets are similar to what they use in space to keep astronauts alive. 
#10
This bag comes in six distinct colors; black, ACU, Army Green, Camo ACU, camo pattern, and Multi-Camo. It is not only durable but also water-resistant.
You'll notice it contains a main large compartment, a detachable front pocket bag that can be used as a tactical fanny pack. The two side pockets are also detachable bags that can be used for first aid or other multifunctional tools.
This backpack uses the military Modular Lightweight Load-carrying Equipment (MOLLE) system to enhance space inside the backpack and to make it easier to carry.
The backpack itself only weighs 3.8 pounds but can be seen as a fifty-liter bag. It's got two ventilated shoulder straps with one belly strap and flaps that divert rain.
This affordable backpack can be used as a bug-out 72-hour survival backpack kit or anything else you desire.
The detachable bags become a smaller one with a strap across the chest. One person on Amazon left a comment mentioning one of the straps being defective. The buyer contacted CVLIFE and instead of fixing the defective unit, they sent an entirely new backpack. That is great customer service in our books. 
If you want to use this backpack as a bug-out backpack you'll have to fill it up yourself. You'll want to have an extra set of clothes, a water bladder, a fire starter, or a lighter.
Some people may want to use this as a get home bag for smaller emergencies, but the size of the bag makes it less desirable for that.
If you want to use it as a get home bag we recommend you remove all the exterior pockets and limit the amount you store in it to one pair of clothes, some snacks, and a small first aid kit.  
What We Like:
Just the right size
Good value
Detachable side bags
The MOLLE system allows you to add plenty of more items or gear
Different color selections
It can fit more than enough to survive a 72-hour situation
What We Don't Like:
Cheap plastic
Fake pocket in the front
Bug out/ survival items are not included
#9
This military tactical bug out backpack has everything you'd ever need.
If you want to take it out on a few hikes, it will keep your water cold for up to four hours. This is because it has an insulation layer to keep things cool.
It also has multiple pockets for you to carry whatever you want. One of the great features is the wide straps that go along the waist. You can fit the largest iPhone there is in these pockets for easy access.
In terms of size, this bug out backpack would be on the smaller side with only 33 Liters in weight capacity. However, that's enough to work as a three-day bug out bag.
This backpack also uses the MOLLE system to add more items without it becoming unbearable. By itself, this bag is lighter than the previous one weighing in at 3 lbs.
Some backpacks bounce around as you move, but the RUPUMPACK stays in place.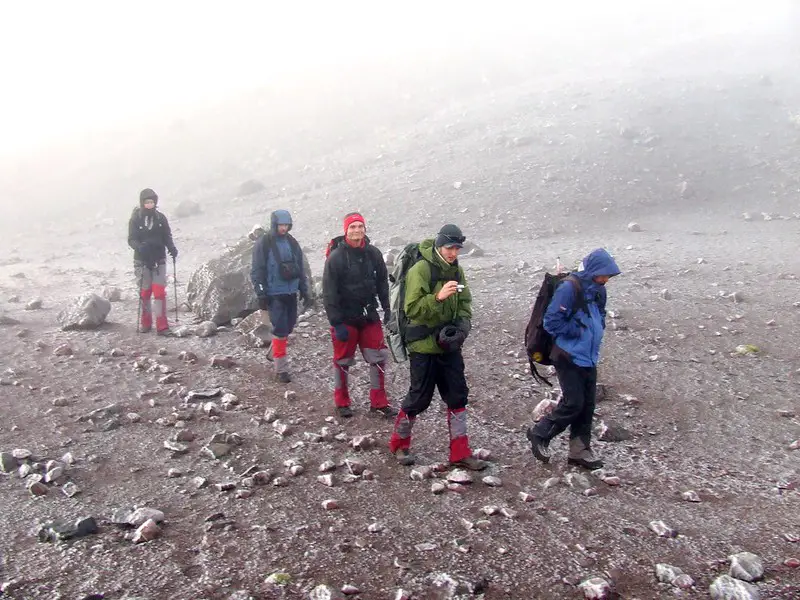 If you've ever been hiking or climbing in high altitudes you're sometimes hindered by the sudden sway of your backpack and everything in it. This can throw someone off balance easily, but the RUPUMPACK is built to remain sturdy.
This backpack might have fooled you in the picture, but it does not come with items inside it. You can easily turn it into a bug out bag with the following items: a water bladder, a water filter straw, first aid kit, a radio, space blankets, body warmers, gloves, multi-tools, lanterns and flashlights.
You can fit all these things and still have space to put in a small sleeping bag or a tarp to build a small hut.  
What We Like:
Cooling compartment
Y-Strap for support
Carrying handle
What We Don't Like:
The straps are not as reliable as they look
The cooling compartment does not have a hole to drain excess water that builds up
May be uncomfortable for people with larger bellies
#8.
Not only is this bag durable and almost perfect for any situation, but it comes with 302 items. Yes, everything you see in the photo comes inside of the backpack when you purchase it.
It is made in a trifold design so you're able to fit more items. The nylon material makes it waterproof in case of heavy rain or spills.
Many of the backpacks in this list will come with the tactical MOLLE system so you can add and connect it with other tools or gear. When you think of ten items your mind starts to lose focus, now try imagining 302 items. Of those items, 275 are first aid supplies for any emergency.
This is not a bug out backpack due to its small size, but it can be a great addition to any other backpack via the MOLLE system.
With this addition to your adventures, you'll be able to fish, start fires, cut wood, know where you are, and build tools if you need them.
The previous two backpacks did not come with the items already in it so let's talk about what items this has in it already. And what you'll need if anything, to be fully covered.
You have a paracord bracelet for a wide variety of tying scenarios. A flashlight for darkness, multi-tool pliers, fishing items, space blankets, a poncho raincoat, you can cut trees, and you have magnesium rods to start fires as well. It looks like the only thing you'll have to add to the mix is water.
Adding a water bladder or even a couple of survival straws will be good. You may need a filter bottle to carry the water, but you may as well do with four or five water packets. 
What We Like:
Can also be used as a hiking backpack
Low price
Great quality items
Quick velcro-release straps for easy removal of extra side pockets.
What We Don't Like:
Quality control can be an issue so there may be less than 302 items in random packs. 
#7
We are on number seven of the top ten bug out backpack list and we are tempted to say this one could compete for the number one spot.
It is a lot pricier, but that is because this backpack is a premium survival backpack for a family of four people. Everything in it will sustain a party of four for seventy-two hours.
There are two other options in case you don't need a large backpack. The other two options are the essentials and the comfort backpacks sold separately.
This four-person backpack is a combination of the other two options so it will have both survival, essential items, and comfort accessories.
This bag not only contains high-quality food and 4 liters of water, but it also includes a portable stovetop to heat the food. Within it, you'll find a water purification system so you always have drinkable water.
This bug out backpack is strategically meant for the event where you have to survive in your home but can be easily transported if you needed to evacuate.
The bag contains everything you would need in the case of an emergency including an LED lantern, ferrocerium rod, a flashlight, and snap lights. It doesn't matter if the power goes off, your family will survive..
Other than power, does this bag cover the essential needs we must have in a bug out bag? The answer is yes. This bag is packed with premium survival items.
Its been specially crafted to carry enough food and water, light, blankets, and survival tools. It also contains a premium first aid kit with all the necessities to clean cuts and prevent infections. 
What We Like:
Perfect terrible crisis backpack
Can keep alive a family of four
Contains twenty-four food servings
Comes with three different light sources
What We Don't Like:
Batteries for the lanterns are not included
#6
You can use most of these backpacks in a wide variety of scenarios from hiking to end-of-the-world disasters. The DIGBUG backpack was named this way because it is one of the better backpacks to have as a bug out.
Its capacity is approximately forty liters making it closer to a large size than a medium. Previously we discussed a backpack that was from fifty to sixty liters which is more in the large category.
This DIGBUG backpack uses the tactical MOLLE system which makes sense because during a disaster it is better to be over-prepared than to need something you don't have.
Heavy-duty zippers, a Y-strap, breathable mesh, and two color options make this backpack an easy pick. People online have given it great reviews and what they tend to speak about a lot is the compartment that's specifically for a water bag/bladder.
Because this is just a backpack you will have to research, find, and purchase the survival items on your own. Some of the ones you can start with are a multitool camping ax, a hydration bladder, first aid kit, flashlights, emergency mylar blanket, firestarter, waterproof matches, life straw, and a paracord bracelet with a compass.
Another thing people seem to love is the ease in which you can organize everything. It's like the designers thought of every possible configuration of flashlights and miscellaneous items you could potentially carry in a bag. 
What We Like:
Durable and usable for different activities
Only one negative review
Great quality at an amazing price.
What We Don't Like:
  Does not come with survival items.
#5
The REEBOW GEAR comes with something that only one backpack we've mentioned so far has: A water bladder compartment. It does not come with the water bag, but if you have one, there's a compartment specifically for it.
It uses the MOLLE system to add more pouches or other gear as required by the adventure or survival situation. People have bought multiple of these bags simply to convert them into a bug out bag.
One buyer on Amazon says that they have been buying and planning to buy items for more than six months to put in their new bug out bags.
If it were just a little bigger it would not meet the regulations for a carry-on when flying, but at this exact size, it fits under the seat or in the top compartments.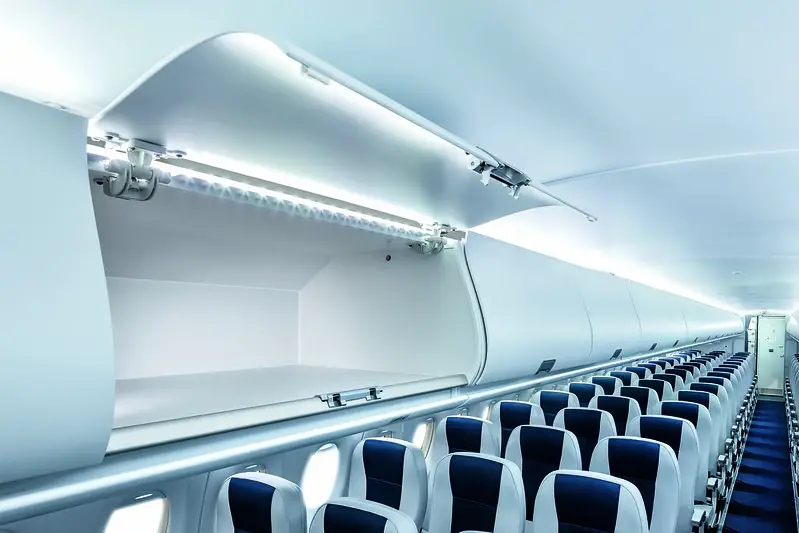 It does not have a frame inside of the backpack, but it is not flappy like other bags without a frame.
The quality of this backpack should cost twice what it is listed for so you're already getting a bargain.
If you read some of the reviews for this bag people will say they confused it for a cheap quality bag as soon as it arrived, but it reminds us not to judge a book by its cover since the backpack turned out to be everything, but "cheap".
The same people then update their reviews after having the backpack for a while and their initial thoughts change.  
What We Like:
FREE shipping
Has been taken on planes
Belly strap feels great. 
What We Don't Like:
Some complaints about stitching coming undone
Zippers tend to break
The second biggest pocket can become smaller than it should if everything else is filled. 
#4
We are getting close to the top bags, but at number four is this 72-hour survival backpack with everything you need. You have the choice to upgrade to a four-person bag or even a four-person with a dog.
A disaster is something that no one can predict. It's best to prepare early and with this bug out bag, you'll be protected from floods, storms in the winter, earthquakes, fires, evacuations, and even civil unrest.
It's happening right now in certain countries so having a backpack with food and water that remains usable for five years is great.
It comes with a guidebook to help you survive and the bars you'll eat contain enough calories to be considered a meal.
The discreet design is made with the thought of confusion in mind. When there's a natural disaster or civil unrest, you don't want to stand out so blending in with the crowds is important.
If people were fighting for food out in the streets you wouldn't want them to see your backpack full of valuable goodies.
The backpack has great organization potential with 12 compartments.
The average waiting time to get running water back on during a disaster is three months. People need to prepare.  
What We Like:
3-Day food and water supply
Tools, shelter, first aid, water purification, hygiene supplies
Very discrete design that could blend into any situation
What We Don't Like:
The material is water-resistant not waterproof
Some of the items may be missing or have been misplaced.  
#3
On the smaller side, this backpack has a thirty-five-liter capacity. The size does make it more suitable as an assault backpack, but that doesn't mean you can't pack it with survival items and food.
It is great for a hiking adventure or in case of a survival emergency. The material is durable and water-resistant and the backpack has a special compartment to keep a water bladder.
Made with the MOLLE system this backpack can convert into multiple uses attaching tools, gear, and more.
It comes in two colors and it has a neat feature where it can open completely.
We keep talking about these sorts of backpacks being water-proof, but we've forgotten to mention the material. The waterproof material used is called high-density 600D fabric.
One of the main issues with backpacks that get put to work in tough environments is the zipper life. I've had too many backpacks whose zippers stop working when I pull it too hard. It either comes off its zipper railing or completely breaks. You won't have these problems with this backpack since it has some of the most durable SBS zippers on the market. You can tell when it's quality. 
It's great that the backpack is waterproof because we don't have to worry about our survival items getting wet. However, we still have to get the items to put inside the backpack.
To be honest, this backpack could work best as a get home backpack because of its size. You could easily fit a pair of clothes, some snacks, and water in here while you wait to get home to the actual bug out bag. This doesn't stop you from having a couple of these backpacks as bug out bags.  
What We Like:
Can be used for multiple activities
About half the price people expect to pay for this type of backpacks
What We Don't Like:
Survival items not included
Plastic joints may break easily. 
#2
This backpack contains enough survival items to last you seventy-two hours in almost any situation. It also comes with a smaller choice for two people so the choice is yours.
Only one of the other backpacks on the list contains a water purification system, but this backpack contains a straw as well. This means you can drink potentially out of any water source you find. Great for any flooding or storm events where freshwater is inaccessible.
It comes with an emergency book to learn more about survival in case you come across a situation you were not aware of.
Everything in the bag meets FEMA's requirements so you know it's higher quality than other bags.
The descriptions on Amazon and other resellers tell you it is "discrete", but there's nothing discrete about the color red.
This brand takes space and mobility very seriously and packs its backpacks with the utmost care to make a compact and lightweight backpack to carry in any situation. In a dire situation, you want to be able to move quickly and not be bogged down by weight or an uncomfortable bag.
It comes with a radio as well in case you want to listen to important news if your power goes out.  
There's no surprise why this backpack came in second place on our list. It meets every single requirement for a bug out bag.
You not only have multiple packs of drinkable water, but you also have a water filtration straw that takes care of your hydration needs.
There are enough snacks tools, light, shelter, and hygienic items in here for a family to survive. You even have a can opener and playing cards so you can eat whatever canned meals you added and have a little fun distraction while you wait for everything to get back to normal.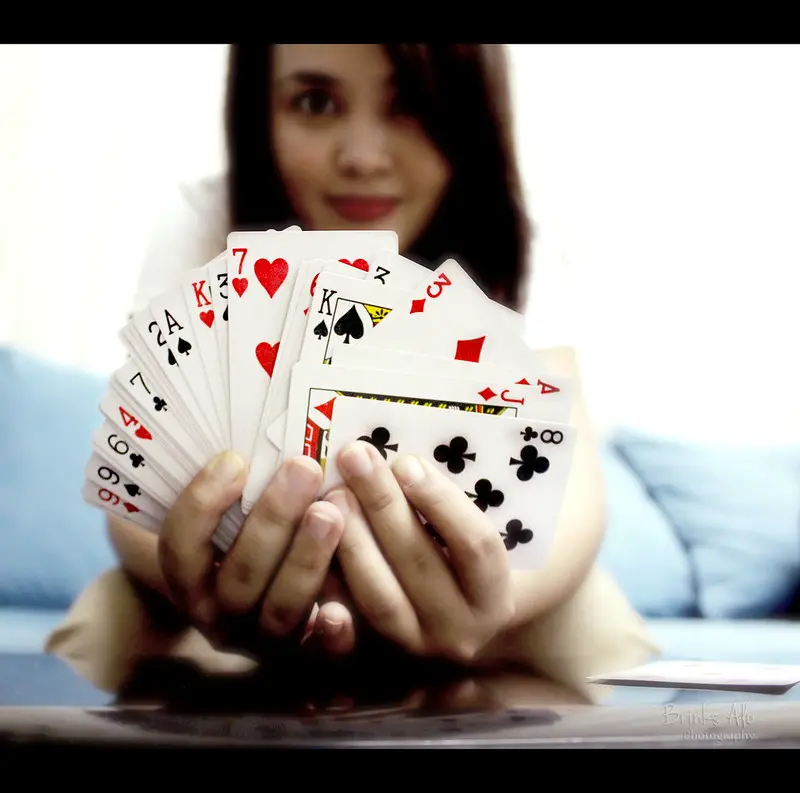 This backpack also adds a hygiene kit which is more than a necessity. We are used to being clean and having certain items such as a toothbrush, razor, and shampoo available. In case of an emergency we want as many familiar items as possible and having these available can neutralize anxiety or the feeling of worry. 
What We Like:
Options for two or four people
Everything you need in case of a disaster. 
What We Don't Like:
Some of the items are said to be cheaper than expected
Packs are not evenly distributed with items
#1
We are now at the best bug out backpack. The reason we put it at number one is that not only is it the best value for your money, but it is a PREMIUM bug out backpack.
Only one other backpacks on this list had premium materials, but that one was twice the cost of this one. The "First My Family" all-in-one backpack is for four people.
In the kit, you get items for warmth, shelter, food, water, and first aid. When disaster hits typically people need to use first aid kits before everything else. The emergency kit in this kit has more than eighty-five pieces.
The water supply can last seventy-two hours while the food rations total 2,400 calories.
There's also blankets, a poncho, and a body warmer to ensure you survive in the cold. Who knows what you will need to move and touch with your bare hands during a survival event so this bag also comes with leather gloves to protect you from whatever is out there.
This bug out backpack comes in at number 1 because of everything already mentioned and because it goes above and beyond to prepare and protect your family from disasters. So much planning went into this bag that it even includes medical procedure masks in case they're needed.  
What We Like:
Best value for the money
Mylar space blankets
Premium items and materials
5-year shelf-life. 
What We Don't Like:
Some buyers mention this being of lower quality than they thought. 
Best Get Home Backpack
We forgot to mention the other term "get home backpack" which is a smaller version of a bug out bag.
A get home backpack is meant to sustain your needs for shorter periods; a few hours, or a day. It's also not kept in your home like the bug out bag.
Instead, the get home backpack is meant to protect you as you're away from your house, hence the name "get home". These types of backpacks should also be pre-prepped and left inside your car in a cool area.
Inside you should have a pair of clothes, water, and some snacks with enough calories to prevent extreme hunger. You'll need the energy to get home safely and pick up the real bug out bag.
How & Why to Use The Backpacks
If you've read up to this point you'll notice we spoke about the natural disasters that can occur, but why else should you use a bug out bag or prepare a get home backpack?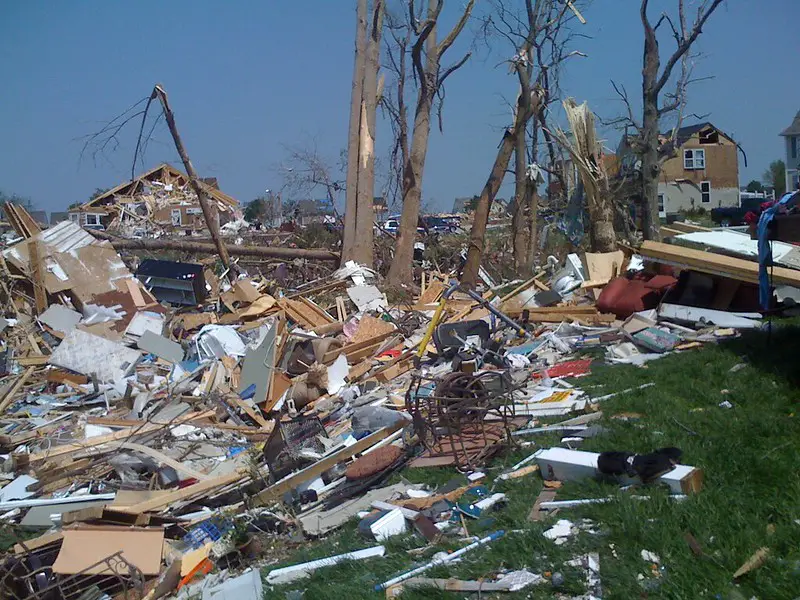 Well, because the nature of the universe is unpredictable. You don't know when you're going to get a flat tire in the middle of nowhere. It's when you least expect it that things happen so it's best to be prepared. That's reason number one.
Reason number two is that having a get home backpack in your car at all times means you can always change into a new pair of clothes and what's bad about having a couple of snacks and water in the car?
You don't have to carry a whole bug out backpack in your car, but you could carry a few get home backpacks just in case. Now let's talk about how to structure a bug out backpack. So many people tell you what you need and that you need it, but they won't explain or show you how to set up the backpack.
It doesn't matter whether you have a fifty liter or a 70-liter backpack, the space inside it will only hold so many items. As you saw throughout this article, these backpacks can fit three hundred items, but those are smaller survival products.
If you're building your bug out backpack it will be less "commercial" and more personal to you. However, you're still human and humans need the same things to survive. Shelter, water, food, and fire.
Clothing
As you build your bag make sure to first put in one extra set of the warmest clothes you have. Protection from the elements is the first line of defense when it comes to shelter.
If you can't find shelter at all then you'll need to have warm clothes. After the set of clothes, you're going to want to put in the tarp and the space blanket so that your shelter is taken care of.
Fire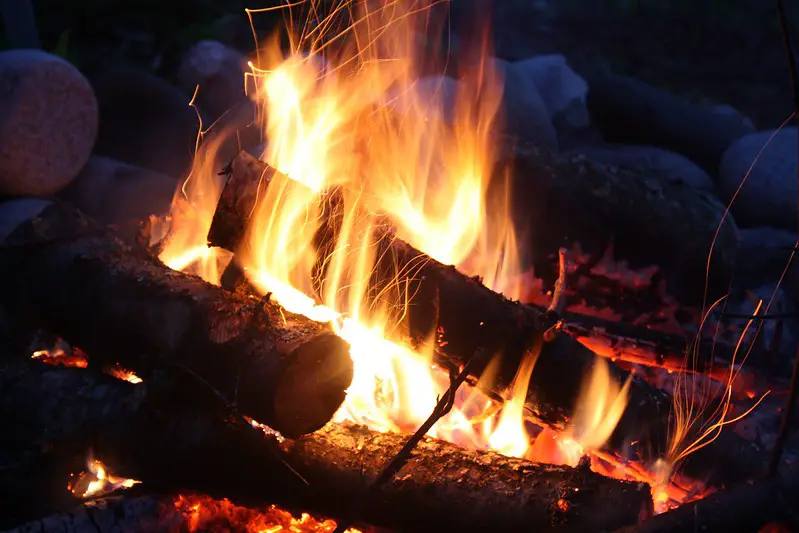 Next, you'll want to make sure everything you can have for a fire is set in the bag. A lighter, magnesium rods, stormproof matches, and something dry for instant fire.  
Water
Water is the most important thing you need when trying to survive. It's more important than food, so if it's between packing food or water, we'd go with the water. So, for the water, you can have water pouches to reduce space or a gallon to carry with the MOLLE system.
However, you're going to want the ability to disinfect water wherever you find it. You'll want disinfection tablets and a clean filter bottle to first filter the water. Then disinfect and filter it again for super clean water.
Food
The food aspect of a bug out can be tricky. You want to have food in there that has a long shelf life. The food shouldn't require heat or water since that's something you'll have in a limited quantity.
If you want something a bit nicer than survival food, you can have an MRE (meal, ready to eat), which they use in the military. That's a whole meal you can have to gain and store energy while you're bugging out.
These MREs themselves are around 130 dollars for a pack of 12. That is why we felt the pricing would be about the same as buying the backpack and then filling it up yourself. 
Conclusion
It doesn't have to be a catastrophe for these backpacks to be useful. You can turn a lot of these into hiking backpacks, trekking bags, and more. The majority that we listed come with the MOLLE military system which allows you to convert the backpack into whatever you want.
Whether you're going camping, hiking, trekking, climbing, or need it to survive, these bug out bags will do the job.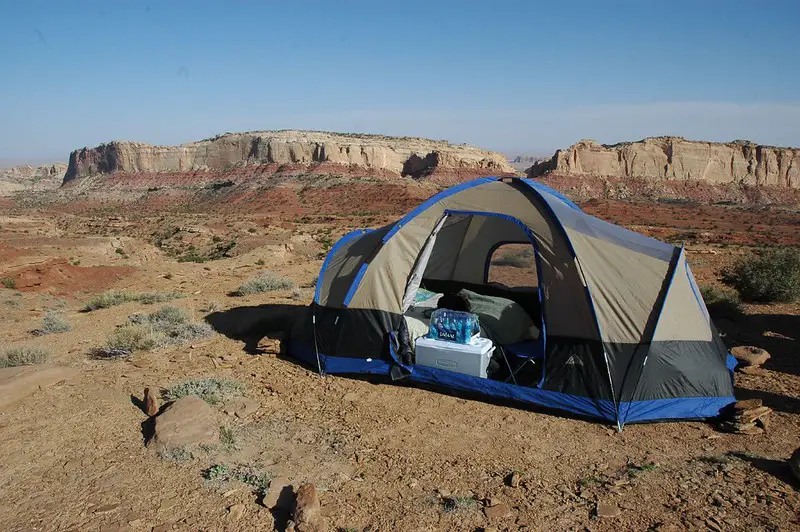 We've selected ten of the top-rated backpacks to choose from and the number one bag is the most suitable for a family.
Within this list, you'll also find that some of the backpacks don't contain items inside of them. That's because they can also be used as get home backpacks. The difference between these and bug-outs is the amount of time it can help you stay alive.
The best get home backpack contains one pair of clean clothes, snacks, water, and a few tools. It's meant to keep you protected while you are away from home, with just enough items to keep you alive while you "get home".
So you can choose between building a bug out backpack, buying one that's already packed with items in it, or buying a backpack to build a simple get home backpack.
Now it's up to you to select which backpack you want to purchase. Thanks for reading!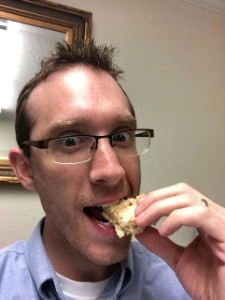 Jason Huskey
Owner of CCWClasses.net
Jason Huskey is a family man with three kids and a wonderful wife. He's always starting new hobbies, but his true passion lies in shooting sports. Jason has been a CCW license holder for over 10 years and carries every day. In addition to firearms, he also enjoys playing guitar and writing songs. He tries to live by the Christian values he believes in.
More things you might enjoy…
Image by MikeGunner from Pixabay I've long since discovered that very few activities give me the same thrill and sense of security as firing a gun. As a gun owner and enthusiast, I've always been curious about which guns can shoot which kinds of ammunition. I have a Derringer five-shot revolver that uses .22 rounds.…