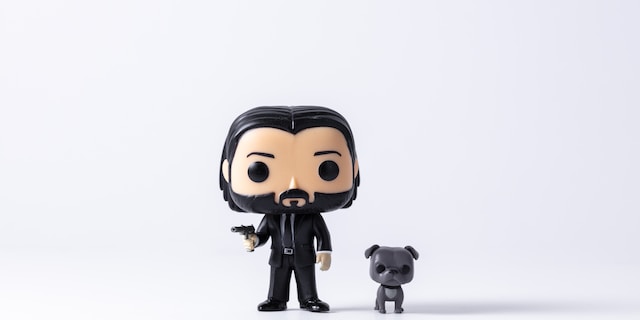 John Wick is a fictional character who has become a cult favorite among action movie fans. He is known for his incredible shooting skills and his ability to take down multiple enemies with ease. However, the techniques that he uses in the movies are not just reserved for Hollywood. Anyone can learn how to shoot like John Wick with the right training and practice.
The key to shooting like John Wick is to focus on the fundamentals. This means mastering the basics of marksmanship, such as proper stance, grip, sight alignment, and trigger control. In addition, it is important to develop good situational awareness and to be able to shoot accurately and quickly under pressure. By combining these skills with the right mindset and training, anyone can become a proficient shooter like John Wick.
John Wick's Shooting Style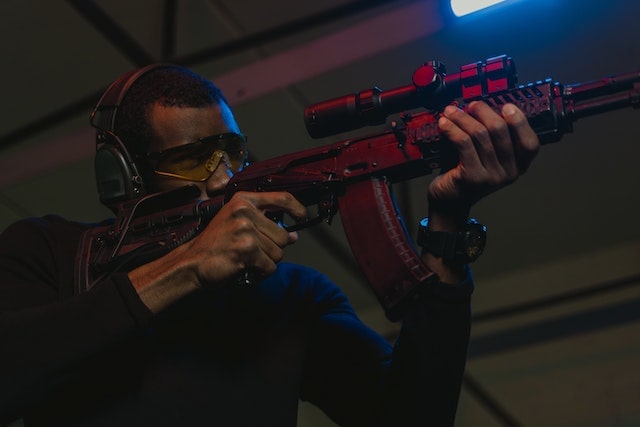 John Wick, played by Keanu Reeves, is a silver screen hitman known for his incredible shooting skills. His shooting style, which combines speed and accuracy, has become a benchmark for many gun enthusiasts. In this section, we will explore the key elements of John Wick's shooting style.
The Taran Tactical Connection
One of the key factors behind John Wick's shooting style is his connection with Taran Tactical Innovations. Taran Butler, the founder of Taran Tactical, is a renowned firearms trainer who has worked with several Hollywood stars, including Keanu Reeves. Taran's expertise in firearms training has helped Keanu Reeves to develop his shooting skills to a whole new level.
The Importance of Speed and Accuracy
John Wick's shooting style is characterized by his ability to shoot accurately and quickly. He can take down multiple bad guys with ease, thanks to his incredible speed and accuracy. To achieve this level of skill, John Wick has undergone rigorous firearms training, which has helped him to develop his muscle memory and reflexes.
One of the key aspects of John Wick's shooting style is his ability to shoot on the move. He can shoot accurately while running, jumping, or rolling, which makes him a formidable opponent in gunfights. His shooting style is also characterized by his ability to shoot with both hands, which gives him an advantage over his opponents.
The Hollywood Factor
John Wick's shooting style is also influenced by Hollywood. The films in which he appears are known for their fast-paced gunfights, which require a high level of skill and precision. The firearms used in these films are often customized to suit the needs of the character, which adds to the Hollywood factor.
However, it is important to note that John Wick's shooting style is not just for the movies. His shooting skills are based on real firearms training, which has been honed over many years. His style is a testament to the importance of firearms training, not just for Hollywood but also for law enforcement and civilians.
How to Shoot Like John Wick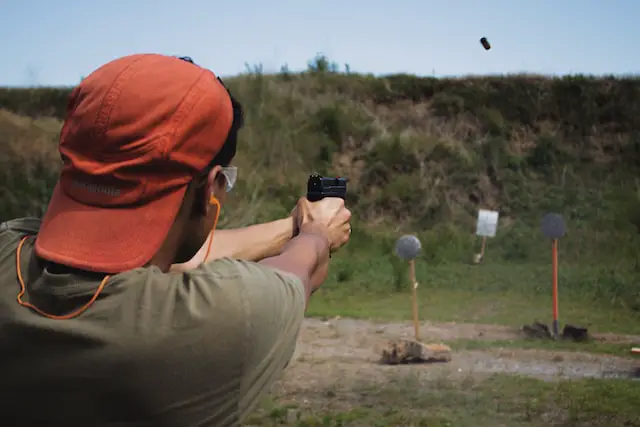 Before attempting to shoot like John Wick, it's important to understand the basics of shooting. These fundamentals will help build a strong foundation for accuracy and precision.
Stance
Stance is the foundation of a good shot. A proper stance provides stability and balance, which are crucial for accuracy. Stand with your feet shoulder-width apart, with your weight evenly distributed between both feet. The dominant foot should be slightly behind the other foot, and the knees should be slightly bent. The upper body should be relaxed, with the shoulders down and the arms extended.
Grip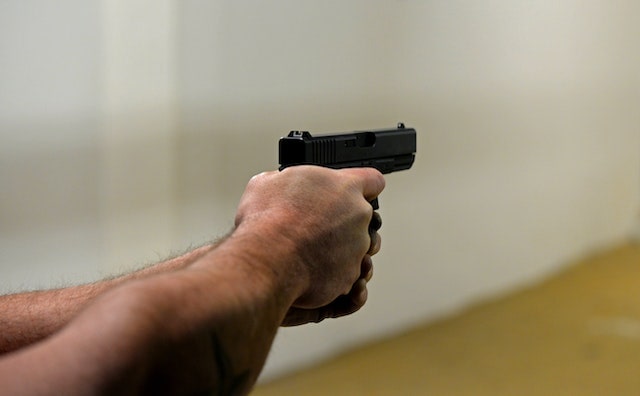 A proper grip is essential for controlling the firearm. Grip the firearm with your dominant hand, with the web of the hand high on the backstrap of the grip. The other hand should wrap around the fingers of the dominant hand, with the thumb of the non-dominant hand pointing forward. The grip should be firm but not too tight, with the trigger finger resting on the trigger guard. Learn how to hold a handgun for maximum accuracy here.
Sight Alignment
Sight alignment refers to the position of the front and rear sights in relation to the target. Align the front sight with the rear sight, with equal light on either side of the front sight. Focus on the front sight, not the target, and keep both eyes open. Learn more about the sight picture here.
Trigger Control
Trigger control is the act of smoothly pressing the trigger to fire the shot. Use the pad of your index finger to press the trigger, not the joint. Apply steady pressure to the trigger, without jerking or flinching. Maintain sight alignment throughout the trigger pull.
By mastering these fundamentals, you can build a solid foundation for shooting like John Wick. However, it's important to remember that shooting is a skill that requires practice and training. Regular training and practice with a variety of firearms, including pistols, rifles, and shotguns, can help you develop your skills and become more proficient. Additionally, you should always follow proper safety procedures and use appropriate gear, such as EDC/gun belts and proper eye and ear protection.
Mastering the Draw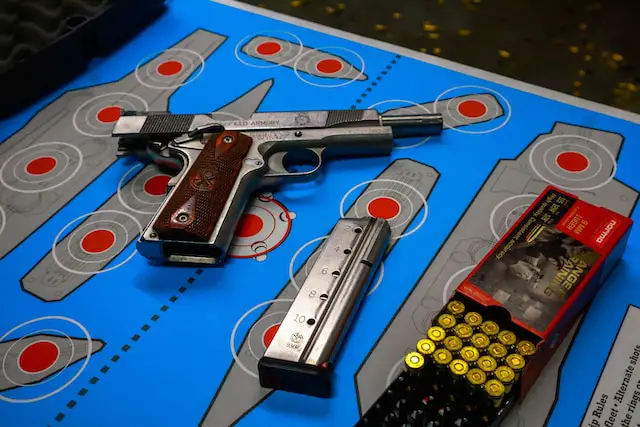 One of the most iconic aspects of John Wick's shooting style is his lightning-fast draw. To shoot like John Wick, one must master the art of drawing the gun quickly and efficiently. Here are some tips to help you improve your draw:
The Fundamentals of Drawing
The first step to mastering the draw is to understand the fundamentals. This includes proper grip, stance, and body positioning. The gun should be held firmly with the dominant hand, while the non-dominant hand provides support. The feet should be shoulder-width apart, with the body slightly turned towards the target. The shooter should also keep their eyes on the target at all times.
The Importance of Muscle Memory
Another important aspect of mastering the draw is muscle memory. This is the ability to perform a specific action automatically, without conscious thought. To develop muscle memory, shooters should practice the draw repeatedly until it becomes second nature. This can be done through dry firing, which involves practicing the draw without live ammunition.
The Draw in High-Stress Situations
Finally, it's important to practice the draw in high-stress situations. In a real-life self-defense scenario, adrenaline can cause the shooter's fine motor skills to deteriorate, making it more difficult to draw the gun quickly. To prepare for this, shooters should practice drawing the gun under stress, such as by incorporating physical exercise or shooting drills into their training.
By mastering the draw, shooters can improve their tactical shooting skills and become more efficient and effective with their firearms. Remember to always prioritize safety when practicing the draw, and to consult with a qualified instructor if you're unsure about any aspect of your training.
When it comes to shooting like John Wick, the draw is just one piece of the puzzle. Other important factors include trigger control, accuracy, and speed. Additionally, John Wick's training partner Halle Berry has also showcased impressive shooting skills in the John Wick franchise, making her a valuable resource for those looking to improve their shooting abilities.
Reload Techniques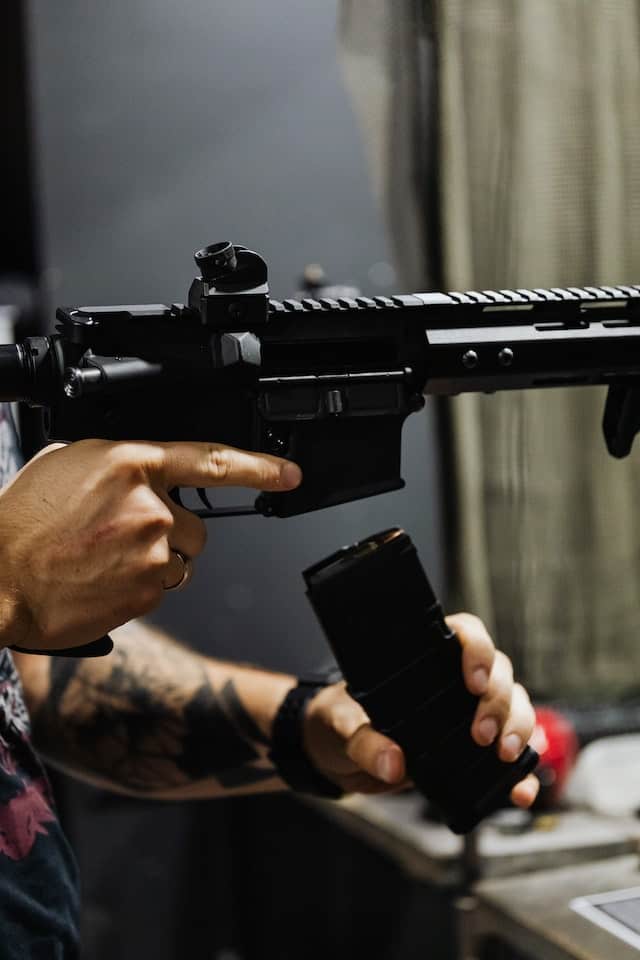 The Speed Reload
One of the most important aspects of shooting like John Wick is being able to reload quickly and efficiently. The speed reload is a technique that allows the shooter to reload their weapon as quickly as possible, minimizing the amount of time they are left without a loaded weapon. To perform a speed reload:
Drop the magazine from the weapon using your thumb
Retrieve a fresh magazine from your magazine carrier or pocket
Insert the fresh magazine into the magazine well, ensuring that it clicks into place
The Tactical Reload
The tactical reload is a technique that allows the shooter to reload their weapon while retaining the partially used magazine. This technique is useful when the shooter has a moment of downtime and wants to ensure they have a fully loaded weapon before moving on. To perform a tactical reload:
Retain the partially used magazine by placing it in a pocket or magazine carrier
Retrieve a fresh magazine from your magazine carrier or pocket
Insert the fresh magazine into the magazine well, ensuring that it clicks into place
The Reload in Combat
Reloading in combat can be a dangerous task, as the shooter is vulnerable to attack while they are reloading. To minimize the amount of time spent reloading, the shooter should practice the speed reload technique and try to find cover before reloading. If cover is not available, the shooter should move as quickly as possible while reloading to make themselves a more difficult target. It is important to remember that reloading should only be done when absolutely necessary, as it can be a risky task.
Choosing the Right Firearm and Ammo
Pistol vs. Rifle vs. Shotgun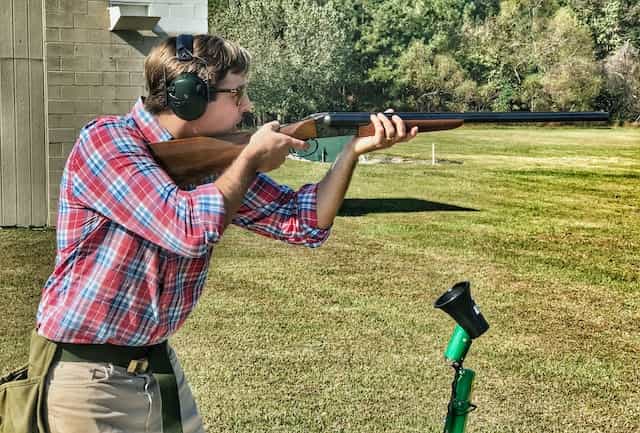 When it comes to choosing the right firearm for shooting like John Wick, it's important to consider the type of shooting you'll be doing. Pistols are great for close-range shooting and quick target acquisition, while rifles and shotguns are better suited for longer-range shooting and greater accuracy. Rifles and shotguns also have the added benefit of being able to shoot larger caliber rounds, which can be more effective in certain situations.
Ammo Selection
Choosing the right ammunition is just as important as choosing the right firearm. The type of ammo you choose will depend on the firearm you're using and the type of shooting you'll be doing. For pistols, hollow point rounds are a popular choice as they expand upon impact, creating a larger wound channel and increasing stopping power. For rifles and shotguns, full metal jacket rounds are a good choice for target shooting, while soft point rounds are better for hunting.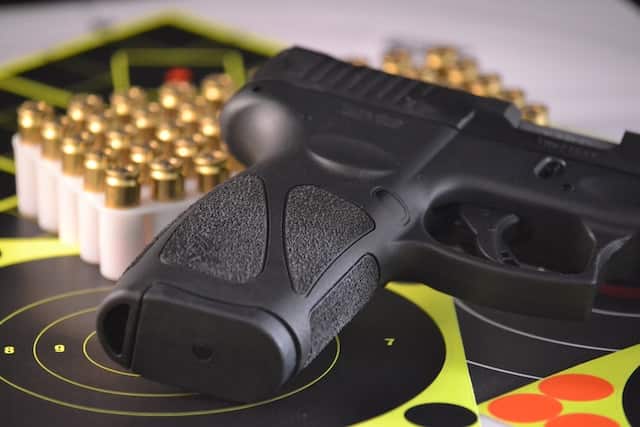 The Importance of Consistency
Consistency is key when it comes to shooting like John Wick. It's important to choose a firearm and ammunition that you're comfortable with and stick with it. This will allow you to develop muscle memory and improve your accuracy over time. It's also important to practice regularly and use the same stance, grip, and shooting technique each time you shoot. Overall, choosing the right firearm and ammunition is crucial when it comes to shooting like John Wick. Whether you're using a pistol, rifle, or shotgun, it's important to choose a firearm that you're comfortable with and practice regularly with the same ammunition. By doing so, you'll be able to develop the consistency and accuracy needed to shoot like a pro.
Train and Practice Like John Wick
Dry Fire Practice
This involves practicing your shooting technique without live ammunition. This allows you to focus on your form, grip, and trigger pull without the distractions of recoil and muzzle flash. To effectively practice dry firing, you should:
Ensure your firearm is unloaded and pointed in a safe direction
Use a target or aiming point to practice your sight alignment and trigger control
Practice in short, focused sessions to avoid developing bad habits or fatigue
Live Fire Practice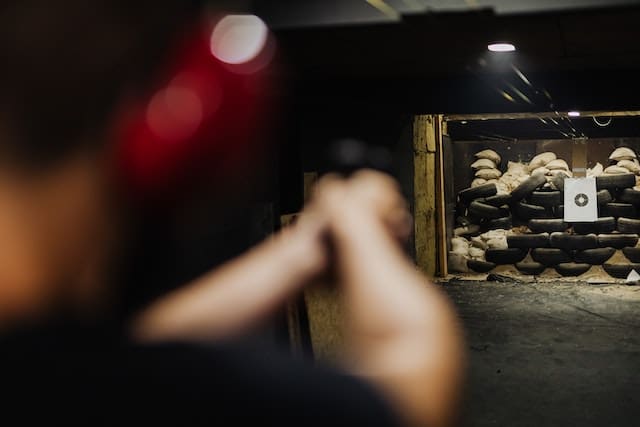 While dry fire practice is important, live fire practice is essential to becoming a skilled shooter. This involves shooting with live ammunition at a range or other safe location. To get the most out of your live fire practice, you should:
Start at close range and gradually move further away as you become more comfortable
Focus on accuracy and speed, but prioritize safety above all else
Practice shooting from different positions, including standing, kneeling, and prone
Training with a Professional
If you're serious about shooting like John Wick, consider training with a professional. There are many firearms training programs available, including those offered by Taran Tactical Innovations and the TFB Crew. These programs can help you improve your shooting skills, learn new techniques, and gain valuable experience. When choosing a training program, be sure to:
Research the program and its instructors to ensure they have the necessary qualifications and experience
Choose a program that fits your skill level and goals
Be open to learning and willing to put in the effort to improve
Conclusion
Learning to shoot like John Wick takes time, practice, and dedication. By following the tips and techniques outlined in this article, anyone can improve their shooting skills and become a more accurate and efficient marksman.
Remember to always prioritize safety when handling firearms, and to never attempt any stunts or tricks that could put yourself or others in danger.
Many shooting instructors offer courses and training sessions that can help improve accuracy, speed, and overall proficiency with firearms.
Additionally, there are communities on social media platforms like Facebook and Reddit where like-minded individuals can share tips, techniques, and advice on how to improve their shooting skills.
Whether you are a novice shooter or an experienced marksman, there is always room for improvement. By practicing regularly, seeking out resources and advice, and staying focused on safety and accuracy, anyone can shoot like John Wick.
Have you ever thought about buying ammo online?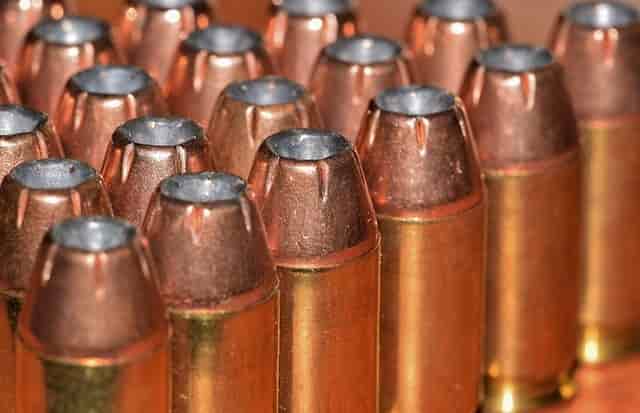 I'm telling you it's so easy with Lucky Gunner! The ammo shown on their site is guaranteed to be in stock and will ship fast. I heartily endorse Lucky Gunner and so do their many customers.
"Okay, so far I've dealt twice with LuckyGunner, and all I can say is, I LOVE YOUR COMPANY!!!!

Imagine: only items in stock are advertised. Who'da thunk, eh? The more highly advertised ones – Cheaper Than Dirt, Cabela's, et. al. – will put you on backorder forever and a day. But LuckyGunner – I ordered 500 shells of .45 ACP (hard to get in this "shortage") – and there it was at my address. No backorders, no bull. Business as it should be.

Yes, I'm telling my friends! I'm constantly writing down your addy on bits of paper (and running out of the latter), spreading the joyous news, "No backorders! No bull! Try LuckyGunner.com, you won't be sorry!" Thank you for being there for an ammo-starved public. And, thanks for the SUPERB customer service."

— Walter J., Silverdale, WA —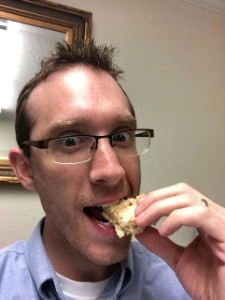 Jason Huskey
Owner of CCWClasses.net
Jason Huskey is a family man with three kids and a wonderful wife. He's always starting new hobbies, but his true passion lies in shooting sports. Jason has been a CCW license holder for over 10 years and carries every day. In addition to firearms, he also enjoys playing guitar and writing songs. He tries to live by the Christian values he believes in.
More things you might enjoy…
Image by MikeGunner from Pixabay I've long since discovered that very few activities give me the same thrill and sense of security as firing a gun. As a gun owner and enthusiast, I've always been curious about which guns can shoot which kinds of ammunition. I have a Derringer five-shot revolver that uses .22 rounds.…