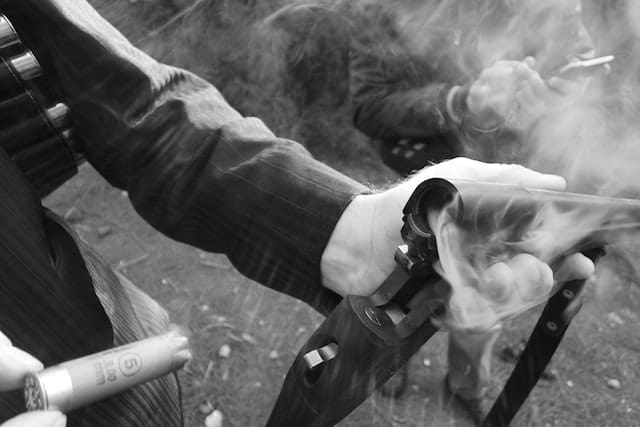 When it comes to firearms, safety should always be a top priority. Unfortunately, accidents can happen, and one of the most dangerous situations that can occur is when a shotgun explodes.
One of the most common causes of shotgun explosions is overloading the shell. This can happen when a shooter tries to stuff too much gunpowder or too many pellets into the shell. When the trigger is pulled, the excessive force can cause the shell to explode, damaging the gun and potentially injuring the shooter or anyone nearby.
Other causes of shotgun explosions can include barrel obstructions, damaged or worn parts, and poor maintenance or cleaning practices.
What Might Cause a Shotgun to Explode?
I have heard of instances where shotguns explode, causing severe damage to the shooter and those around them. Here are some of the most common causes:
Overloaded Shells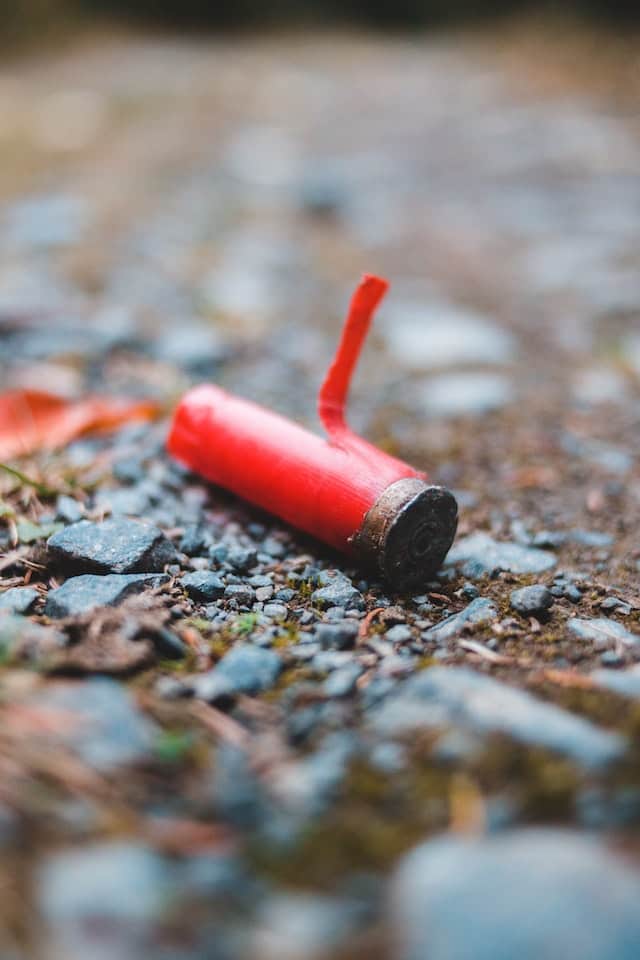 When a shotgun is loaded with too much powder or too many pellets, the pressure inside the barrel can become too great, causing the barrel to rupture or the gun to explode. This is why it is essential to follow the manufacturer's recommendations for the type and amount of ammunition to be used with your shotgun.
Barrel Obstruction
Another common cause of a shotgun explosion is a barrel obstruction. When a foreign object, such as a wad or debris, becomes lodged in the barrel, it can cause the gun to explode. This is because the obstruction can cause a buildup of pressure inside the barrel, leading to catastrophic failure. It is essential to inspect your shotgun's barrel before each use to ensure that it is free of obstructions.
Damaged or Worn Parts
Shotguns that are not properly maintained or have damaged or worn parts can also explode. When parts such as the firing pin, extractor, or ejector become damaged or worn, they can cause a malfunction that can lead to an explosion. It is crucial to inspect your shotgun regularly and replace any damaged or worn parts.
Improper Maintenance and Cleaning
When a shotgun is not cleaned or maintained correctly, debris and other foreign objects can accumulate inside the barrel or action, leading to a malfunction that can cause an explosion. It is essential to clean and maintain your shotgun regularly to prevent malfunctions and ensure safe operation.
Understanding Shotguns and Ammunition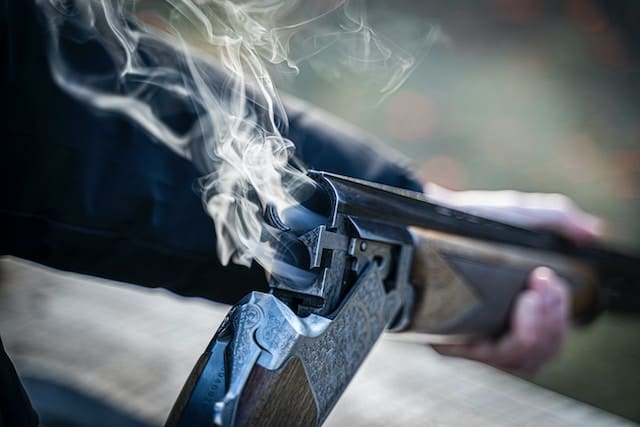 Shotguns and Their Parts
A shotgun is comprised of several parts that work together to fire a projectile. The basic groups of parts include the stock, barrel, action, and trigger. The stock is the part of the shotgun that is held when firing, while the barrel is the long metal tube that the projectile travels through. The action is the mechanism that loads, fires, and ejects the shell, and the trigger is the part that is pulled to fire the shotgun.
Types of Shotgun Shells
Shotgun shells contain the ammunition that is used to fire the shotgun. There are many different types of shotgun shells, but they can be broadly categorized into two types: shotshells and slugs. Shotshells contain multiple pellets, while slugs contain a single projectile. The base of the shell contains the primer, which ignites the gunpowder when struck by the firing pin. The gunpowder then creates a force that propels the projectile out of the barrel.
How Shotguns Work
When a shotgun is fired, the trigger is pulled, which releases the firing pin. The firing pin strikes the primer, igniting the gunpowder in the shell. The gunpowder creates a force that propels the pellets or slug out of the barrel. The pellets spread out as they travel, creating a wider pattern of shot.
It is important to note that a barrel obstruction, such as a blockage caused by a foreign object or excessive buildup of residue, can cause a shotgun to explode. This is because the pressure created by the gunpowder cannot escape through the muzzle, causing the barrel to rupture. It is also important to properly maintain and clean a shotgun to prevent wear and damage to the parts.
Preventing Shotgun Explosions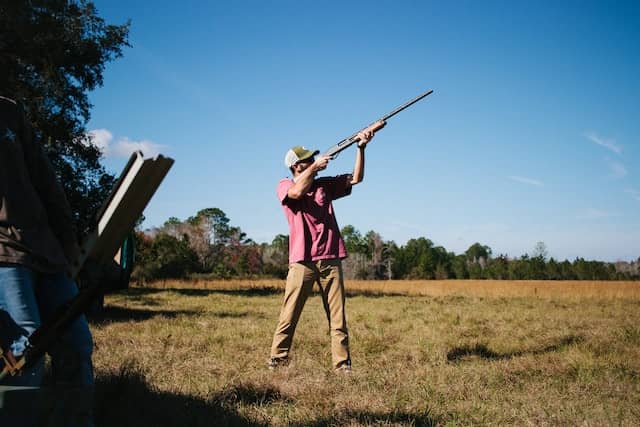 Gun Safety and Handling
First and foremost, gun safety and handling should always be a top priority. Always treat a gun as if it is loaded, even if you know it is not. Keep your finger off the trigger until you are ready to shoot, and always point the gun in a safe direction. Never point a gun at anything you do not intend to shoot, and always be aware of your surroundings.
Proper Maintenance and Cleaning
Proper maintenance and cleaning of your shotgun is also essential to preventing explosions. Regularly inspect your shotgun for any signs of wear or damage, and replace any worn or damaged parts immediately. Clean your shotgun after each use, and store it in a dry and secure location.
Using the Right Ammunition
Using the right ammunition is also crucial to preventing shotgun explosions. Always use the ammunition that is recommended by the manufacturer, and never use ammunition that is damaged or defective. Be sure to properly store your ammunition in a cool and dry location.
By following these tips, I can confidently use my shotgun without the fear of an explosion. Remember, gun safety should always be a top priority, and proper maintenance and handling can help prevent accidents from occurring.
What to Do if a Shotgun Explodes
Assessing the Damage
If a shotgun explodes, the first thing I need to do is assess the damage. Check anyone who may have been nearby for injuries.
Next, inspect the shotgun to see how badly it has been damaged. Avoid handling the firearm too much, as it may still be dangerous. Look for any cracks or breaks in the barrel, stock, or other parts of the shotgun. Also check for any missing or damaged pieces.
Contacting a Gunsmith
After assessing the damage, contact a gunsmith. They will be able to inspect the shotgun and determine if it can be repaired or if it needs to be replaced.
Do not attempt to repair the shotgun yourself, as this could be dangerous and may cause further damage to the firearm. It is important to choose a reputable gunsmith who has experience with shotguns and can provide a reliable assessment of the damage.
Reporting the Incident
Finally, report the incident to the appropriate authorities. This may include local law enforcement, the gun manufacturer, or the Consumer Product Safety Commission. Reporting the incident can help prevent similar accidents from happening in the future and can also provide valuable information for improving the safety of shotguns.
When reporting the incident, provide as much information as possible about what happened and the damage that was caused. This may include details about the make and model of the shotgun, the type of ammunition used, and any other relevant factors.
Have you ever thought about buying ammo online?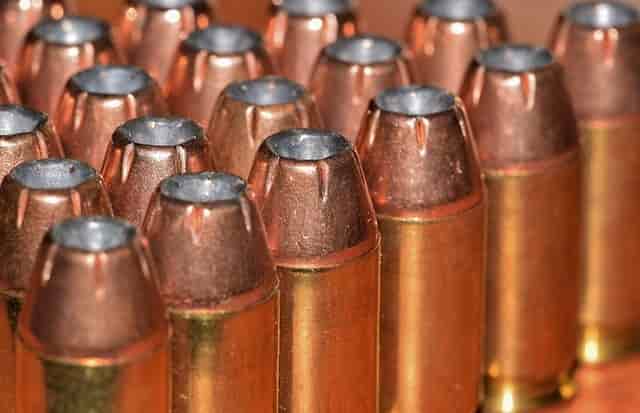 I'm telling you it's so easy with Lucky Gunner! The ammo shown on their site is guaranteed to be in stock and will ship fast. I heartily endorse Lucky Gunner and so do their many customers.
"Okay, so far I've dealt twice with LuckyGunner, and all I can say is, I LOVE YOUR COMPANY!!!!

Imagine: only items in stock are advertised. Who'da thunk, eh? The more highly advertised ones – Cheaper Than Dirt, Cabela's, et. al. – will put you on backorder forever and a day. But LuckyGunner – I ordered 500 shells of .45 ACP (hard to get in this "shortage") – and there it was at my address. No backorders, no bull. Business as it should be.

Yes, I'm telling my friends! I'm constantly writing down your addy on bits of paper (and running out of the latter), spreading the joyous news, "No backorders! No bull! Try LuckyGunner.com, you won't be sorry!" Thank you for being there for an ammo-starved public. And, thanks for the SUPERB customer service."

— Walter J., Silverdale, WA —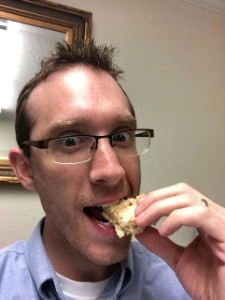 Jason Huskey
Owner of CCWClasses.net
Jason Huskey is a family man with three kids and a wonderful wife. He's always starting new hobbies, but his true passion lies in shooting sports. Jason has been a CCW license holder for over 10 years and carries every day. In addition to firearms, he also enjoys playing guitar and writing songs. He tries to live by the Christian values he believes in.
More things you might enjoy…
Image by MikeGunner from Pixabay I've long since discovered that very few activities give me the same thrill and sense of security as firing a gun. As a gun owner and enthusiast, I've always been curious about which guns can shoot which kinds of ammunition. I have a Derringer five-shot revolver that uses .22 rounds.…