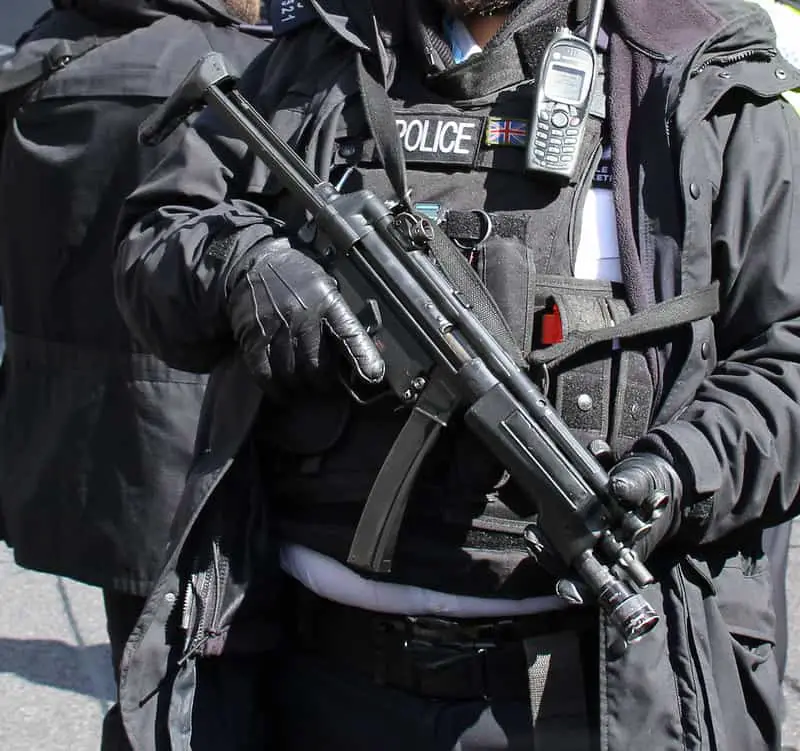 When it comes to owning firearms, there are a lot of questions that people may have. One of the most common questions is whether or not it is legal to own an MP5.
The short answer is YES! but it depends on where you live.
In some states and countries, it is legal to own an MP5 as long as you have the proper licenses and permits. In other areas, however, it may be completely illegal to own this type of firearm.
What is an MP5?
The MP5 is a submachine gun that was developed in the 1960s by the German company Heckler & Koch. It is a compact firearm that was designed for use by military and law enforcement personnel, as well as for personal defense.
The MP5 is a select-fire weapon, which means that it can fire in both semi-automatic (one shot per trigger pull) and fully automatic (continuous fire as long as the trigger is held down) modes. It fires 9mm ammunition and has a range of up to 200 meters.
The MP5 is known for its reliability, accuracy, and ease of use. It has been used by military and law enforcement agencies around the world, including the United States Navy SEALs, the British SAS, and the German GSG 9.
There are several variants of the MP5, including the MP5K (a shorter version with a folding stock), the MP5SD (a suppressed version), and the MP5A3 (a version with a fixed stock). Each variant has its own unique features and benefits, depending on the intended use.
Legality of Owning an MP5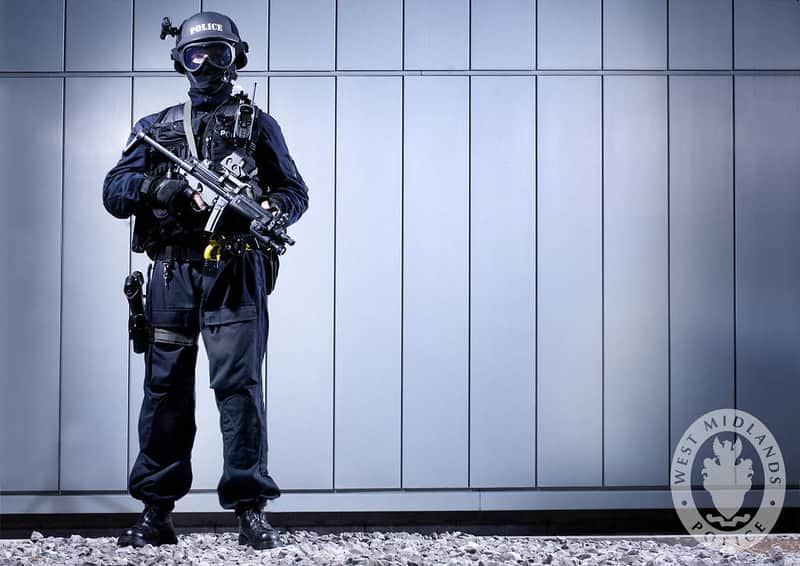 Federal Laws
Under federal law, the MP5 falls under the National Firearms Act (NFA) and is classified as a machine gun. This means that owning an MP5 requires a special license from the Bureau of Alcohol, Tobacco, Firearms and Explosives (ATF) and a $200 tax stamp. The license is only available to individuals who pass a background check and meet other strict requirements.
Additionally, the Gun Control Act of 1968 prohibits the importation of machine guns for civilian use. However, there are some exceptions for certain entities such as law enforcement agencies and military organizations.
State Laws
State laws regarding the ownership of MP5s vary. Some states, such as California, completely ban the possession of machine guns, including the MP5. Other states allow ownership but require a state-specific license or permit in addition to the federal license. It is important to check the laws in your state before attempting to purchase or own an MP5.
International Laws
The laws regarding the ownership of MP5s vary greatly from country to country. In some countries, such as Germany and Switzerland, it is legal to own an MP5 with the proper license and permits. However, in other countries, such as Australia and the United Kingdom, ownership of machine guns is completely banned.
It is important to note that even if it is legal to own an MP5 in another country, it may not be legal to import or export the firearm. It is crucial to research and understand the laws and regulations of both the country of origin and the destination country before attempting to transport a firearm internationally.
Requirements for Owning an MP5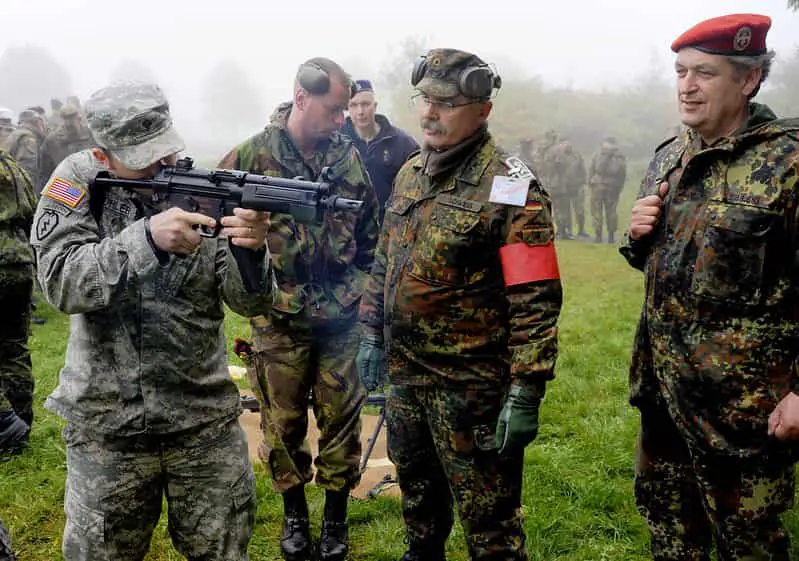 Age Limitations
Before purchasing an MP5, it is important to understand the age limitations. In the United States, the minimum age for owning a firearm is 18 years old. However, some states have additional age restrictions. For example, in Florida, one must be 21 years old to purchase a firearm. It is important to check your state and local laws to ensure compliance with age requirements.
Background Checks
Another requirement for owning an MP5 is a background check. The National Instant Criminal Background Check System (NICS) is used to ensure that individuals purchasing firearms are not prohibited from doing so. This includes individuals with a criminal history, those who have been involuntarily committed to a mental institution, and those who are in the country illegally. The background check typically takes only a few minutes to complete.
Licensing and Permits
In addition to age limitations and background checks, licensing and permits may also be required to own an MP5. This varies by state and local laws. For example, in California, an individual must obtain a "Certificate of Eligibility" from the Department of Justice before purchasing any firearm. Additionally, some states may require a permit to carry a concealed weapon, even if the firearm is not an MP5.
It is important to note that owning an MP5 is not legal in all states. Some states have specific laws that prohibit the ownership of certain types of firearms, including automatic weapons like the MP5. It is important to research and understand the laws in your state before attempting to purchase an MP5.
Have you ever thought about buying ammo online?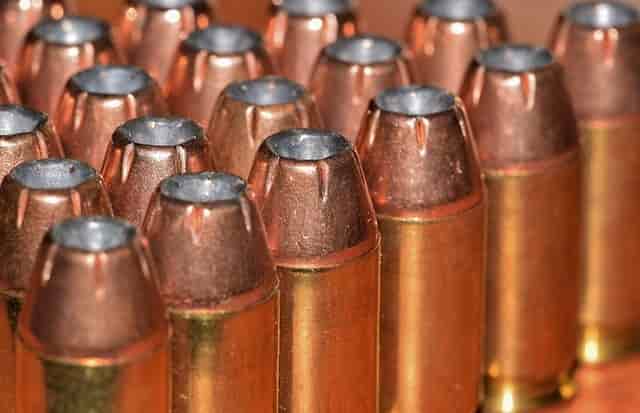 I'm telling you it's so easy with Lucky Gunner! The ammo shown on their site is guaranteed to be in stock and will ship fast. I heartily endorse Lucky Gunner and so do their many customers.
"Okay, so far I've dealt twice with LuckyGunner, and all I can say is, I LOVE YOUR COMPANY!!!!

Imagine: only items in stock are advertised. Who'da thunk, eh? The more highly advertised ones – Cheaper Than Dirt, Cabela's, et. al. – will put you on backorder forever and a day. But LuckyGunner – I ordered 500 shells of .45 ACP (hard to get in this "shortage") – and there it was at my address. No backorders, no bull. Business as it should be.

Yes, I'm telling my friends! I'm constantly writing down your addy on bits of paper (and running out of the latter), spreading the joyous news, "No backorders! No bull! Try LuckyGunner.com, you won't be sorry!" Thank you for being there for an ammo-starved public. And, thanks for the SUPERB customer service."

— Walter J., Silverdale, WA —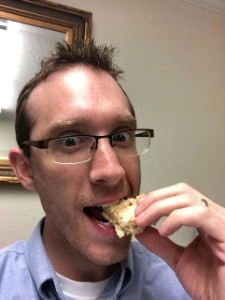 Jason Huskey
Owner of CCWClasses.net
Jason Huskey is a family man with three kids and a wonderful wife. He's always starting new hobbies, but his true passion lies in shooting sports. Jason has been a CCW license holder for over 10 years and carries every day. In addition to firearms, he also enjoys playing guitar and writing songs. He tries to live by the Christian values he believes in.
More things you might enjoy…
Image by MikeGunner from Pixabay I've long since discovered that very few activities give me the same thrill and sense of security as firing a gun. As a gun owner and enthusiast, I've always been curious about which guns can shoot which kinds of ammunition. I have a Derringer five-shot revolver that uses .22 rounds.…