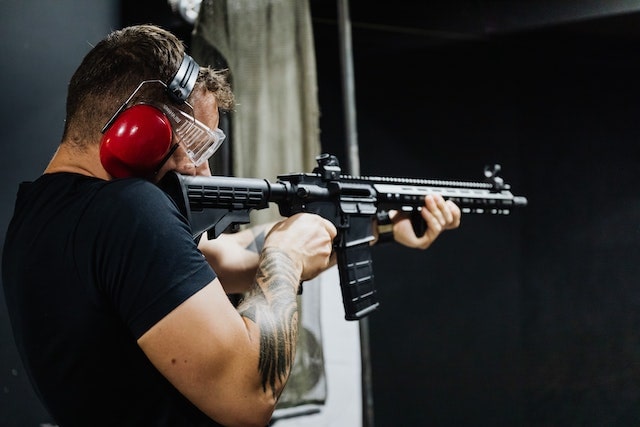 Have you ever wondered how far can you hear a gunshot? It's a question that's been asked by many people, whether they're hunters, law enforcement officers, or just curious individuals. The answer, however, is not as straightforward as you might think.
First, the distance that a gunshot can be heard depends on a variety of factors, including the caliber of the gun, the type of ammunition used, the weather conditions, and the terrain. For example, a .22 caliber rifle fired in an open field on a calm day can be heard up to 1,500 feet away, while a .50 caliber rifle fired in a mountainous area on a windy day can be heard up to 5 miles away.
Second, the human ear can only detect sounds within a certain range of frequencies, and the sound of a gunshot falls within this range. However, the sound can be muffled or distorted by obstacles such as buildings, trees, or hills.
In this article, we'll explore the science behind how far you can hear a gunshot, and what factors affect the distance it can travel. We'll also look at some real-life examples of gunshot sounds and how they were detected, as well as some common misconceptions about the subject.
Whether you're a gun enthusiast or just curious about the science of sound, this article will answer the question: How far can you hear a gunshot?
How Far Can You Hear a Gunshot?
Factors that Affect How Far You Can Hear a Gunshot
Environment:

The environment in which the gunshot is fired plays a significant role in how far the sound can travel. Urban areas with tall buildings and concrete surfaces can reflect sound waves, making them travel further. In contrast, rural areas with open fields and trees can absorb sound waves, making them travel shorter distances.

Weather:

Weather conditions such as wind, humidity, and temperature can also affect how far a gunshot can be heard. Wind can carry sound waves further, while humidity and temperature can affect the speed at which sound travels.

Caliber:

Larger calibers produce louder sounds that can travel further than smaller calibers.

Terrain:

The terrain in which the gunshot is fired can also affect the distance at which it can be heard. Mountains and hills can reflect sound waves, making them travel further, while valleys and lowlands can absorb sound waves, making them travel shorter distances.
The Loudest Gunshots You Can Hear from a Distance
While the distance at which a gunshot can be heard depends on several factors, some gunshots are louder than others and can be heard from further away. Here are some of the loudest gunshots you can hear from a distance:
| Caliber | Gunshot | Distance (in miles) |
| --- | --- | --- |
| .50 BMG | Barrett M82A1 | 5 |
| .308 Winchester | Remington 700 | 3 |
| 9mm | Glock 19 | 1.5 |
It's important to note that these distances are just estimates and can vary based on the factors mentioned earlier..
How Loud is a Gunshot?
Decibels and Gunshots
Decibels are the unit of measurement for sound, and a gunshot is one of the loudest sounds that you can hear. A gunshot can reach up to 190 decibels, which is equivalent to standing near a jet engine during takeoff.
The loudness of a gunshot depends on the caliber of the gun and the distance between the shooter and the listener. The decibel level of a gunshot can range from 120 to 190 decibels, depending on the caliber of the gun. For example, a .22 caliber gun produces a noise level of around 140 decibels, while a .45 caliber gun produces a noise level of around 160 decibels.
How Loud is a Gunshot Compared to Other Noises?
To put the loudness of a gunshot into perspective, here are some examples of other noises and their respective decibel levels:
Normal conversation: 60 decibels
Lawnmower: 90 decibels
Car horn: 110 decibels
Car backfiring: 140 decibels
Fireworks: 150 decibels
As you can see, a gunshot is significantly louder than most other noises that we encounter in our daily lives. It is important to note that exposure to loud noises, including gunshots, can cause permanent hearing damage.
In conclusion, a gunshot is an extremely loud noise that can reach up to 140 decibels. It is significantly louder than most other noises that we encounter in our daily lives. It is important to protect our hearing when we are exposed to loud noises, including gunshots.
Protecting Your Hearing from Gunshots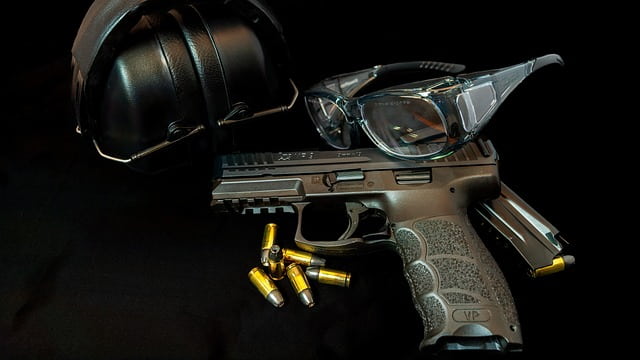 Hearing Protection for Shooters
As a shooter, I am well aware of the risks of hearing damage from gunshots. When I got my first handgun I immediately went outside and shot for an hour without even thinking about ear protection. Before that day I had only fired rifles and shotguns. A 9mm handgun is significantly louder than most rifles and I still have a small amount of hearing loss in my right ear.
Even a single shot can cause permanent hearing loss. Therefore, it is essential to wear hearing protection every time you shoot.
There are several types of hearing protection available for shooters, including earplugs and earmuffs. Earplugs are small and easy to carry, making them a convenient option. Earmuffs, on the other hand, provide more protection and are more comfortable to wear for extended periods.
When selecting hearing protection, it is important to consider the Noise Reduction Rating (NRR). The higher the NRR, the more effective the hearing protection will be. I always choose hearing protection with an NRR of at least 25 decibels.
Hearing Protection for Non-Shooters
As a responsible gun owner, I understand that it is not only my hearing that is at risk when shooting. Those around me, including bystanders and fellow shooters, are also at risk of hearing damage. Therefore, it is important to provide hearing protection for non-shooters as well.
When shooting at a range, it is common for the range to provide earplugs or earmuffs. However, if shooting in a non-range environment, I always bring extra hearing protection for those around me. It is also important to communicate the risks of hearing damage to those around me and encourage them to wear hearing protection.
Suppressors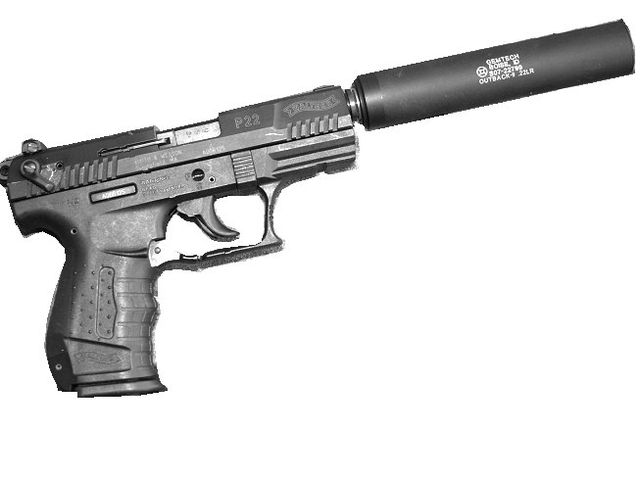 A suppressor, also known as a silencer or sound suppressor, is a device designed to reduce the noise and muzzle flash produced by gunfire. Suppressors are typically made of metal and are attached to the end of a firearm's barrel. They work by trapping and slowing down the gases released when a bullet is fired, which reduces the sound and flash produced by the gun.
Suppressors have been around for over a century and were originally developed for military use. However, they have become increasingly popular among civilian gun owners in recent years, particularly in countries where they are legal. In the United States, suppressors are legal to own in most states, but they are heavily regulated under the National Firearms Act (NFA) and require a special permit to purchase.
There are several benefits to using a suppressor. One of the most significant is hearing protection. Exposure to loud noises, such as gunfire, can cause permanent hearing damage over time. By reducing the sound of a gunshot, suppressors help protect the shooter's hearing. Suppressors can also reduce recoil, which can improve accuracy and make shooting more comfortable.
Despite their benefits, suppressors remain controversial. Some people believe that they are dangerous because they make it easier for criminals to commit crimes without being detected. However, this is a misconception. Suppressors do not make guns silent, and they are still loud enough to be heard from a distance.
Suppressors can reduce the noise of a gunshot by 20-40 decibels (dB). For example, the most effective suppressors on the market can reduce the peak sound level of a gunshot to around 110-120 dB, which is roughly the same sound reduction as earplugs or earmuffs.
A .22 caliber rifle with standard velocity ammo can create 140 dB of sound, which is loud enough to cause permanent hearing damage and physical pain. However, it's important to note that a suppressor cannot completely silence a gunshot, contrary to popular belief. Instead, it provides a controlled environment for gases to expand, reducing their volume.
Overall, suppressors can significantly reduce the volume of a gunshot and provide hearing protection for the shooter, but they do not eliminate the sound entirely.
Have you ever thought about buying ammo online?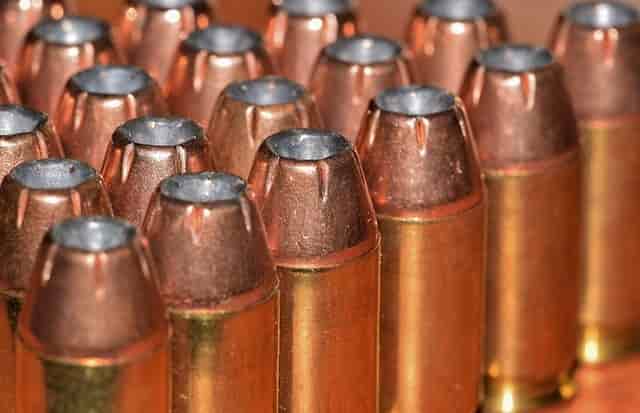 I'm telling you it's so easy with Lucky Gunner! The ammo shown on their site is guaranteed to be in stock and will ship fast. I heartily endorse Lucky Gunner and so do their many customers.
"Okay, so far I've dealt twice with LuckyGunner, and all I can say is, I LOVE YOUR COMPANY!!!!

Imagine: only items in stock are advertised. Who'da thunk, eh? The more highly advertised ones – Cheaper Than Dirt, Cabela's, et. al. – will put you on backorder forever and a day. But LuckyGunner – I ordered 500 shells of .45 ACP (hard to get in this "shortage") – and there it was at my address. No backorders, no bull. Business as it should be.

Yes, I'm telling my friends! I'm constantly writing down your addy on bits of paper (and running out of the latter), spreading the joyous news, "No backorders! No bull! Try LuckyGunner.com, you won't be sorry!" Thank you for being there for an ammo-starved public. And, thanks for the SUPERB customer service."

— Walter J., Silverdale, WA —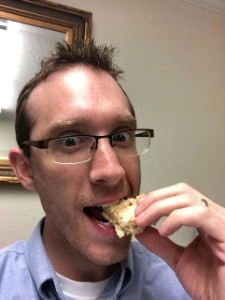 Jason Huskey
Owner of CCWClasses.net
Jason Huskey is a family man with three kids and a wonderful wife. He's always starting new hobbies, but his true passion lies in shooting sports. Jason has been a CCW license holder for over 10 years and carries every day. In addition to firearms, he also enjoys playing guitar and writing songs. He tries to live by the Christian values he believes in.
More things you might enjoy…
Image by MikeGunner from Pixabay I've long since discovered that very few activities give me the same thrill and sense of security as firing a gun. As a gun owner and enthusiast, I've always been curious about which guns can shoot which kinds of ammunition. I have a Derringer five-shot revolver that uses .22 rounds.…