The Sig Tango series is well-known for its quality and durability, and the MSR 1-6 is no exception. This LPVO is built to withstand even the toughest conditions and provide clear, crisp images at every magnification level. Whether you're shooting at close range or taking aim at distant targets, the MSR 1-6 offers exceptional clarity and accuracy.
One of the standout features of the Sig Tango MSR 1-6 is its illuminated reticle, which allows for quick and easy target acquisition in low-light conditions. The reticle is also designed to be highly visible in bright sunlight, making it a versatile option for any shooting situation. Let's get right into this Sig Tango MSR 1-6 review.
Overview of the SIG Tango MSR 1-6
As an LPVO (Low Power Variable Optic), the SIG Tango MSR 1-6 is a versatile optic that is perfect for modern sporting rifles. It features a centerline design that allows for easy mounting on a Pic Rail, and its compact size ensures that it does not add too much weight to your rifle.
Design and Build Quality
The SIG Tango MSR 1-6 is built to last, with a rugged aluminum housing that is both shockproof and waterproof. The optic is also designed to be easy to use, with a large adjustment knob that is easy to grip, even with gloves on. The optic's design is sleek and modern, with a matte black finish that looks great on any rifle.
Optical Quality
The SIG Tango MSR 1-6 offers outstanding optical clarity, thanks to its high-quality glass and multi-coated lenses. The reticle is crisp and clear, with calibrated subtensions that make it easy to estimate range and adjust for windage and elevation. The optic's 1-6x magnification range is perfect for both close-range and mid-range shooting, making it a versatile choice for any shooter.
Illumination and Reticle
The SIG Tango MSR 1-6 features an illuminated reticle with multiple brightness settings, making it easy to use in any lighting conditions. The reticle is designed to be easy to read, with clear markings that help you quickly acquire your target. The illumination is also adjustable, so you can set it to the perfect level for your needs.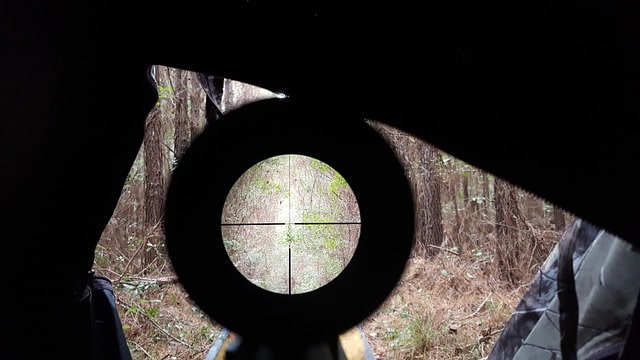 Magnification and Eye Relief
Magnification
I am thoroughly impressed with the Sig Tango MSR 1-6's magnification capabilities. The scope can zoom in up to 6 times, which is more than enough for most shooting scenarios. The magnification ring is easy to turn and provides a smooth transition between magnification levels. I found it very easy to adjust the magnification to suit my needs, whether I was shooting at close range or trying to hit a target at long range.
Eye Relief
Eye relief is crucial when it comes to shooting with a scope. The Sig Tango MSR 1-6 has an excellent eye relief of 3.5 inches. This means that I can comfortably shoot with the scope without worrying about getting a black eye or any other injuries. The eye relief is consistent across all magnification levels, which is a big plus.
In addition to the generous eye relief, the scope also features a fast-focus eyepiece. This allows me to quickly adjust the focus of the reticle, making it easier to acquire targets and take accurate shots.
Windage and Elevation Adjustments
As I was testing the SIG Tango MSR 1-6, I was struck by how easy it was to make windage and elevation adjustments. The turrets are large and easy to grip, and the clicks are tactile and audible, so I always knew when I was making an adjustment.
The windage and elevation adjustments are both 1/2 MOA per click, which is a standard value for most scopes. This made it easy for me to make precise adjustments to my point of impact, even at longer ranges.
One thing I appreciated about the SIG Tango MSR 1-6 was the turret values. The elevation turret has a zero stop, which allowed me to quickly return to my zero when needed. The windage turret also has a locking mechanism, which kept it from accidentally getting bumped and throwing off my zero.
When it came to holdovers, the SIG Tango MSR 1-6 had a BDC reticle that made it easy to compensate for bullet drop at longer ranges. The reticle was clear and easy to read, and I found myself using it frequently during testing.
Mount and Accessories
Mounting Options
I found the Sig Tango MSR 1-6 optic to be incredibly versatile and easy to mount. The optic comes with a Picatinny mount, which is compatible with most rifles. The mount is sturdy and reliable, and I had no issues with it coming loose or shifting during use. Additionally, the mount has a throw lever, which makes it easy to quickly attach and detach the optic from the rifle. This is especially useful if you need to switch between different rifles or if you need to remove the optic to clean your rifle.
Accessories
The Sig Tango MSR 1-6 optic comes with a few accessories that I found to be very useful. The first accessory is a set of caps that protect the lenses from scratches and debris. The caps are easy to attach and remove, and they stay in place during use. I also appreciated that the caps are tethered to the optic, so I didn't have to worry about losing them.
Another accessory that I found to be useful was the magnifier combo. The magnifier attaches to the back of the optic and provides additional magnification when you need it. The magnifier is easy to attach and remove, and it doesn't add much weight to the optic.
Finally, there are a few additional accessories that you can purchase separately, such as a sunshade and a lens cleaning kit. While these accessories aren't necessary, they can be useful if you plan on using the optic in bright sunlight or if you want to keep the lenses clean and clear.
Performance and Durability
Waterproofing and Fogproofing
One of the key features of the SIG Tango MSR 1-6 is its waterproofing and fogproofing capabilities. The scope is rated IPX-7, which means it can withstand being submerged in water up to one meter deep for 30 minutes. This is a great feature for anyone who plans to use the scope in wet conditions.
Additionally, the scope is nitrogen purged, which means it is fogproof. This is important because it ensures that the scope remains clear and usable in all conditions, even in humid environments.
Durable Construction
The SIG Tango MSR 1-6 is built to last. The scope is made from aircraft-grade aluminum, which is both lightweight and durable. The scope features a rugged design that can withstand heavy recoil and impact.
The lenses are coated with a scratch-resistant material, which helps to protect them from damage. This is especially important for hunters and shooters who may be moving through rough terrain.
Battery Life
The SIG Tango MSR 1-6 uses a CR2032 battery, which is a common battery type that is easy to find. The battery life is impressive, with a runtime of up to 500 hours on the lowest setting.
This is a great feature for anyone who plans to use the scope for extended periods of time. It also means that you won't have to worry about replacing the battery too frequently.
Overall, the SIG Tango MSR 1-6 is a high-performance and durable scope that is well-suited for a variety of shooting applications. Whether you are a hunter, competitive shooter, or just someone who enjoys spending time at the range, this scope is definitely worth considering.
Price and Value
As I was researching the SIG Tango MSR 1-6 for this review, I was happy to find that it was priced quite reasonably, especially considering its high quality and features. The MSRP for this scope is around $300, which may seem steep to some, but I think it's quite fair, given the performance and capabilities of this optic.
Of course, the actual price you'll pay for the Tango MSR 1-6 will depend on where you buy it from, and whether you're able to take advantage of any sales or discounts. However, I found that most retailers were offering it for around the same price as the MSRP, which is a good sign that the market has determined this to be a fair price for this product.
When it comes to value, I think the SIG Tango MSR 1-6 is an excellent investment for anyone who needs a high-quality, versatile optic for their rifle. This scope offers a wide range of magnification options, from 1x to 6x, which makes it suitable for a variety of shooting scenarios, from close-quarters combat to longer-range engagements.
In addition to its magnification capabilities, the Tango MSR 1-6 also features SIG's proprietary HDX optics, which provide a clear, bright image even in low-light conditions. This is a major advantage for anyone who needs to shoot in dimly lit environments, such as during a dawn or dusk patrol.
Conclusion
In my experience with the SIG Tango MSR 1-6, I found it to be a reliable and versatile optic that can handle a variety of shooting scenarios. Whether you're a designated marksman in the United States Army or a civilian shooter looking for a high-quality optic, the Tango MSR 1-6 is definitely worth considering.
One of the standout features of this optic is its ability to provide precise shot placement, even at longer ranges. With the BDC6 reticle and dual wind holds, I was able to make accurate shots with ease. The first focal plane (FFP) reticle also proved to be incredibly useful, especially when shooting at varying distances.
The Tango MSR 1-6 performed well when it came to compensating for bullet drop. The BDC reticle made it easy to adjust for different ammunition types and distances, and the 6x magnification allowed me to see my target clearly even at longer ranges.
Have you ever thought about buying ammo online?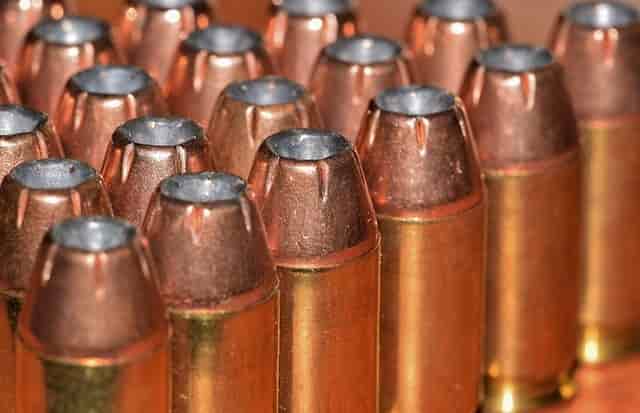 I'm telling you it's so easy with Lucky Gunner! The ammo shown on their site is guaranteed to be in stock and will ship fast. I heartily endorse Lucky Gunner and so do their many customers.
"Okay, so far I've dealt twice with LuckyGunner, and all I can say is, I LOVE YOUR COMPANY!!!!

Imagine: only items in stock are advertised. Who'da thunk, eh? The more highly advertised ones – Cheaper Than Dirt, Cabela's, et. al. – will put you on backorder forever and a day. But LuckyGunner – I ordered 500 shells of .45 ACP (hard to get in this "shortage") – and there it was at my address. No backorders, no bull. Business as it should be.

Yes, I'm telling my friends! I'm constantly writing down your addy on bits of paper (and running out of the latter), spreading the joyous news, "No backorders! No bull! Try LuckyGunner.com, you won't be sorry!" Thank you for being there for an ammo-starved public. And, thanks for the SUPERB customer service."

— Walter J., Silverdale, WA —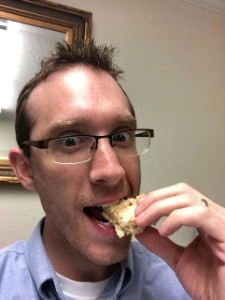 Jason Huskey
Owner of CCWClasses.net
Jason Huskey is a family man with three kids and a wonderful wife. He's always starting new hobbies, but his true passion lies in shooting sports. Jason has been a CCW license holder for over 10 years and carries every day. In addition to firearms, he also enjoys playing guitar and writing songs. He tries to live by the Christian values he believes in.
More things you might enjoy…
Image by MikeGunner from Pixabay I've long since discovered that very few activities give me the same thrill and sense of security as firing a gun. As a gun owner and enthusiast, I've always been curious about which guns can shoot which kinds of ammunition. I have a Derringer five-shot revolver that uses .22 rounds.…