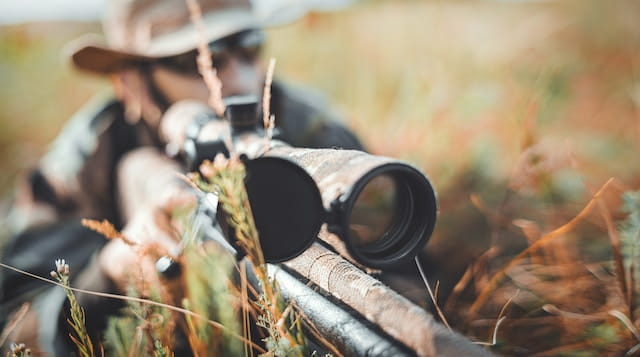 When it comes to hunting, choosing the right firearm is crucial. There are several factors to consider when choosing a hunting firearm, and it's essential to select one that is reliable, accurate, and safe.
First and foremost, a hunting firearm must be reliable. It should be able to function correctly in any weather condition and in any terrain.
A reliable firearm ensures that you can take a shot when needed without worrying about the gun malfunctioning. Additionally, a hunting firearm should be accurate. It's essential to choose a firearm that can shoot accurately at a reasonable range. This not only ensures that you can take down the game humanely but also increases your chances of success.
Finally, safety is paramount. A hunting firearm should be designed with safety in mind, and you should always handle it with care and caution.
What Should be True About any Firearm you Choose to use for Hunting?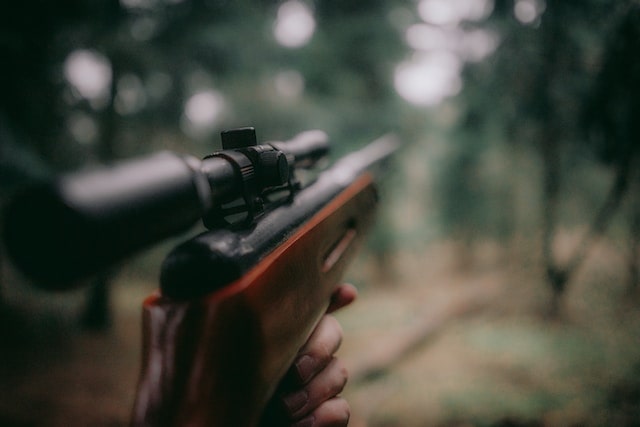 Type of Firearm
The type of firearm you choose depends on the type of game you will be hunting. For larger game such as deer, elk, or bear, a rifle is typically the best choice. Shotguns are better suited for smaller game such as birds and rabbits. Handguns may also be used for hunting, but they require a higher level of skill and accuracy.
Caliber and Ammunition
The caliber of your firearm determines the size of the bullet it fires. It is important to choose the right caliber for the game you will be hunting. Using a caliber that is too small may not provide enough stopping power, while using a caliber that is too large may cause unnecessary damage to the animal.
The type of ammunition you choose is also important. Hollow point bullets are designed to expand upon impact, causing more damage to the animal. Full metal jacket bullets are better suited for target shooting or practice.
Sights and Accuracy
Sights are an important part of any firearm. They allow you to aim accurately and hit your target. There are several types of sights available, including iron sights, scopes, and red dot sights. The type of sight you choose depends on your personal preference and the type of game you will be hunting.
Accuracy is important when selecting a firearm. A firearm with a longer barrel will typically be more accurate than one with a shorter barrel. It is also important to practice regularly to improve your accuracy.
Stock and Shoulder
The stock of your firearm is the part that you hold onto when firing. Choose a stock that is comfortable and fits your body well. A good stock will help absorb recoil, making it easier to shoot accurately.
Proper shoulder placement will help you maintain accuracy and reduce recoil. Practice proper shoulder placement before going on a hunt.
Safety Rules and Responsible Hunting
Body Position and Hold
When using a firearm for hunting, it is essential to maintain proper body position and hold to ensure safety. I always stand with my feet shoulder-width apart, and my body is facing the target. I make sure to keep my firearm pointed in a safe direction at all times. I also ensure that my grip on the firearm is firm yet comfortable.
Trigger and Firing
Another crucial aspect of safe hunting is the trigger and firing. Always keep your finger off the trigger until you're ready to shoot. Make sure you have a clear view of the target and that there is no one in the line of fire. When ready to shoot, take a deep breath, let it out slowly, and squeeze the trigger gently at the bottom of your breath.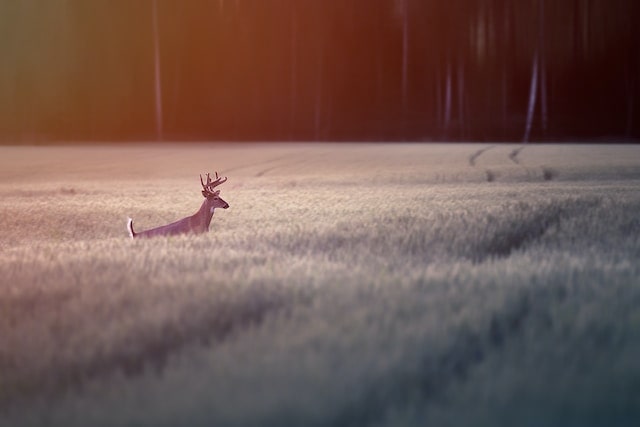 Clean Kill
Always aim for a clean kill. This means that you aim for the vital organs of the animal to ensure that it dies quickly and humanely. Use the appropriate caliber and ammunition for the animal you're hunting and make sure to take ethical shots. You should also track the animal after shooting it to ensure that it does not suffer needlessly.
Choosing the Right Game and Target
Type of Game
When selecting a firearm for hunting, it is important to consider the type of game you will be hunting. Different types of game require different firearms and ammunition. For example, if you are hunting small game such as rabbits or squirrels, a .22 caliber rifle may be appropriate. However, if you are hunting larger game such as deer, you will need a larger caliber rifle such as a .30-06.
It is important to research the specific game you will be hunting and determine the appropriate firearm and ammunition. Using the wrong firearm or ammunition can result in ineffective or inhumane kills, or even dangerous situations.
Target Selection
In addition to considering the type of game, it is important to carefully select your target. It is important to only take shots at targets that are within your skill level and range. Shooting at targets that are too far away or obscured can result in missed shots or worse, hitting unintended targets.
Consider the angle of the shot. Shots taken at an angle can result in bullets passing through the animal and causing unnecessary suffering. It is important to take shots that are perpendicular to the animal whenever possible.
So What Should be True About any Firearm you Choose to use for Hunting? Well, when selecting a firearm, it should be powerful enough to kill the game quickly and effectively, fit the hunter properly, and have the correct amount of recoil.
Have you ever thought about buying ammo online?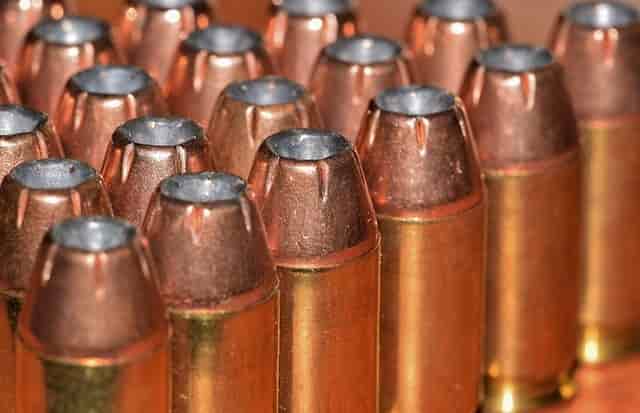 I'm telling you it's so easy with Lucky Gunner! The ammo shown on their site is guaranteed to be in stock and will ship fast. I heartily endorse Lucky Gunner and so do their many customers.
"Okay, so far I've dealt twice with LuckyGunner, and all I can say is, I LOVE YOUR COMPANY!!!!

Imagine: only items in stock are advertised. Who'da thunk, eh? The more highly advertised ones – Cheaper Than Dirt, Cabela's, et. al. – will put you on backorder forever and a day. But LuckyGunner – I ordered 500 shells of .45 ACP (hard to get in this "shortage") – and there it was at my address. No backorders, no bull. Business as it should be.

Yes, I'm telling my friends! I'm constantly writing down your addy on bits of paper (and running out of the latter), spreading the joyous news, "No backorders! No bull! Try LuckyGunner.com, you won't be sorry!" Thank you for being there for an ammo-starved public. And, thanks for the SUPERB customer service."

— Walter J., Silverdale, WA —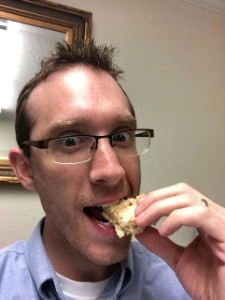 Jason Huskey
Owner of CCWClasses.net
Jason Huskey is a family man with three kids and a wonderful wife. He's always starting new hobbies, but his true passion lies in shooting sports. Jason has been a CCW license holder for over 10 years and carries every day. In addition to firearms, he also enjoys playing guitar and writing songs. He tries to live by the Christian values he believes in.
More things you might enjoy…
Image by MikeGunner from Pixabay I've long since discovered that very few activities give me the same thrill and sense of security as firing a gun. As a gun owner and enthusiast, I've always been curious about which guns can shoot which kinds of ammunition. I have a Derringer five-shot revolver that uses .22 rounds.…