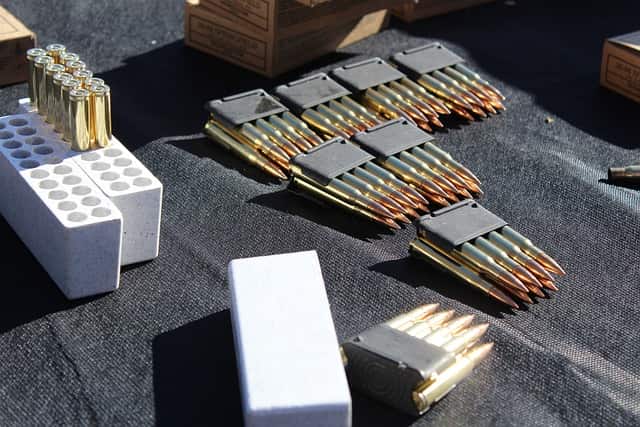 Ammunition is a critical component of firearms. It is the driving force that propels the bullet out of the barrel and towards its intended target. Understanding the basic parts of ammunition is essential for anyone interested in firearms.
The three primary components of ammunition are the bullet, casing, and primer. The bullet is the projectile that is fired from the gun. It is typically made of lead, copper, or a combination of both. The casing is the shell that holds the bullet and gunpowder. It is usually made of brass or steel. The primer is a small metal cap located at the base of the casing that ignites the gunpowder when struck by the firing pin. By understanding these basic parts, gun enthusiasts can better understand how their firearms work and how to properly use them.
What Are the Basic Parts of Ammunition?
Projectile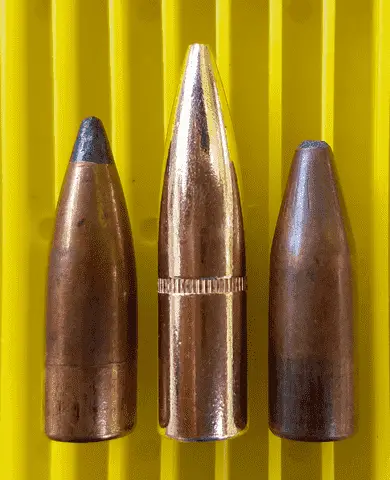 The projectile is the part of the ammunition that is propelled out of the firearm's barrel and hits the target. The projectile can be a bullet, shot, or slug, depending on the type of ammunition used. Bullets are typically made of lead, while shotgun shells use shot, which can be made of steel, lead, or other materials. Slugs are solid projectiles that are used in shotguns.
Case

The case is the container that holds all the other components of the ammunition. It is usually made of brass, steel, or plastic, and it is responsible for holding the bullet, primer, and gunpowder together. The case also helps to seal the chamber of the firearm, preventing gases from escaping.
Primer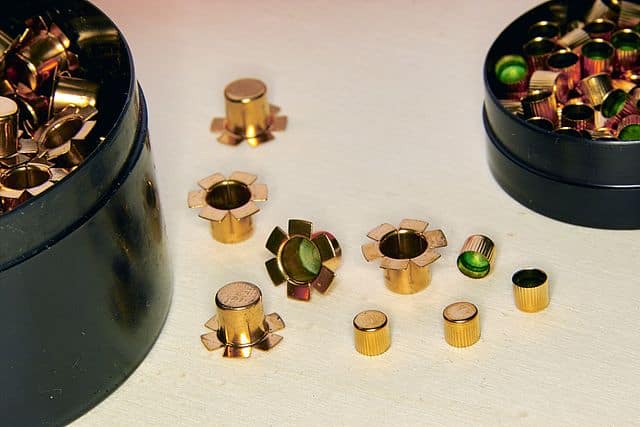 The primer is a small explosive charge that ignites the gunpowder when struck by the firing pin. Centerfire ammunition uses a primer that is located in the center of the base of the cartridge case. Rimfire ammunition, on the other hand, uses a primer that is located in the rim of the cartridge case.
Gunpowder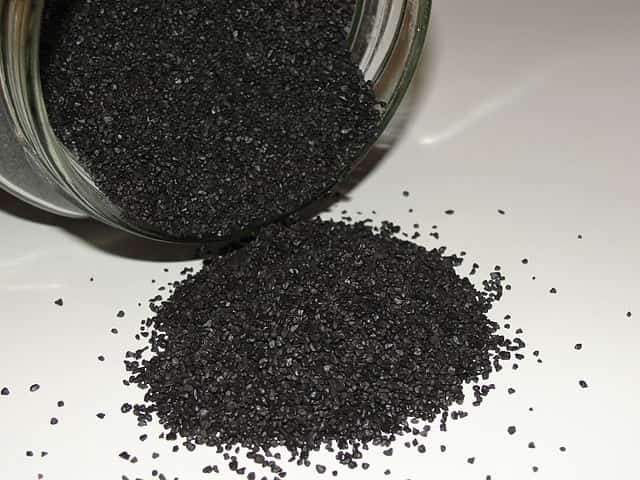 Gunpowder, also known as propellant, is the explosive substance that propels the projectile out of the barrel. There are two types of gunpowder: black powder and smokeless powder. Black powder is an older type of powder that produces a lot of smoke and fouling. Smokeless powder, as the name suggests, produces less smoke and fouling.
Types of Ammunition
Rifle Ammunition
Rifle ammunition is used in long guns such as bolt-action, semi-automatic, and automatic rifles. It comes in a variety of calibers, which refers to the diameter of the bullet. Some common rifle ammunition calibers include .22, .223, .308, and .30-06.
Rifle ammunition can be further categorized into full metal jacket (FMJ) and hollow point (HP). FMJ bullets are covered in a copper or polymer jacket and are designed to penetrate targets without expanding. HP bullets, on the other hand, have a hollow cavity in the tip that causes them to expand upon impact, making them ideal for hunting and self-defense.
Handgun Ammunition
Handgun ammunition is used in pistols and revolvers. Like rifle ammunition, it comes in a variety of calibers, including .22, .38, .357, and .45.
Handgun ammunition can also be categorized into FMJ and HP bullets. FMJ bullets are commonly used for target shooting and practice, while HP bullets are preferred for self-defense.
Shotgun Ammunition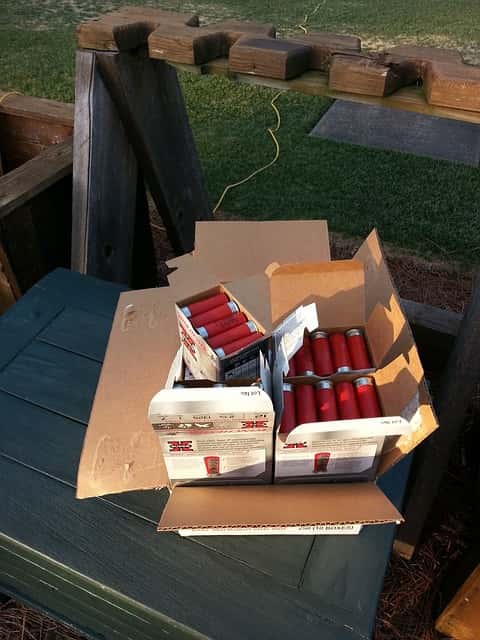 Shotgun ammunition is used in shotguns and comes in several types, including slugs, buckshot, and birdshot. Slugs are solid bullets that are designed for long-range shooting, while buckshot and birdshot are made up of multiple smaller pellets and are used for hunting and self-defense.
Shotgun ammunition can also be categorized by the material used in the bullet, such as copper or polymer. In addition, shotgun shells often contain wadding, which separates the shot from the gunpowder and helps to protect the barrel.
Ammunition Caliber
Caliber is one of the most important aspects of ammunition. It refers to the diameter of the bullet or the bore of the firearm. The caliber of a bullet determines the size of the cartridge and the amount of gunpowder that is needed to propel it.
When it comes to ammunition caliber, there are several things to consider. The most common calibers are .22, .38, .45, and 9mm. However, there are many other calibers available, and each has its own unique characteristics.
One of the most important things to consider when choosing a caliber is the intended use. For example, if you are looking for a caliber for self-defense, you may want to choose a larger caliber such as .45. On the other hand, if you are looking for a caliber for target shooting or plinking, a smaller caliber such as .22 may be more appropriate.
Another thing to consider when choosing a caliber is the availability of ammunition. Some calibers are more popular than others, which means that ammunition may be more readily available and less expensive. This is something to keep in mind if you plan on shooting frequently.
In addition to the caliber of the bullet, it is also important to consider the weight and type of bullet. For example, a heavier bullet will typically have more stopping power, while a lighter bullet will have less recoil and may be easier to shoot accurately.
Overall, the ammunition caliber is a crucial aspect of choosing the right ammunition for your needs. It is important to do your research and consider all of the factors before making a decision.
Ammunition Safety
As someone who frequently handles ammunition, I understand the importance of safety. To ensure that everyone stays safe while using ammunition, it is essential to follow certain guidelines. In this section, I will cover some of the basic safety measures that you should keep in mind while handling ammunition.
Hunting Safety Education
For those who hunt, it is essential to have proper hunting safety education. There are several hunting education courses available, such as those offered by hunter-ed.com and Kalkomey Enterprises, LLC. These courses provide certification and teach you the basics of hunting safety. The courses are interesting and easy to understand, and you can log in and select another state if you move or want to hunt in a different location.
Recreational Safety Education Materials
In addition to hunting safety education, there are also recreational safety education materials available. These materials cover a wide range of topics, including online boating courses and general safety guidelines. You can find these materials on various websites, such as those offered by the National Association of State Boating Law Administrators (NASBLA) and the United States Coast Guard.
When handling ammunition, it is important to keep in mind the following safety measures:
Always wear eye and ear protection when shooting.
Keep your finger off the trigger until you are ready to shoot.
Never point a gun at anything you do not intend to shoot.
Keep your gun unloaded until you are ready to use it.
Store ammunition in a cool, dry place away from heat and flame.
Do not use damaged or corroded ammunition.
By following these guidelines, you can ensure that you and those around you stay safe while handling ammunition.
Uses of Ammunition
Hunting
The right ammunition can help ensure a successful hunt, while the wrong ammunition can lead to missed opportunities and even injury to the animal. Different types of ammunition are designed for different game animals and hunting scenarios. For example, a hunter may use a hollow point bullet for small game, while a larger game may require a heavier bullet with more stopping power.
Self-Defense
Self-defense ammunition is designed to stop an attacker quickly and effectively, and can mean the difference between life and death in a dangerous situation. There are several types of self-defense ammunition, including hollow point bullets and frangible bullets, which are designed to break apart on impact and reduce the risk of collateral damage.
Action Movie
From the classic western showdown to the modern day shootout, ammunition is often the star of the show. Action movie ammunition is typically designed to be visually impressive, with tracers, incendiary rounds, and other special effects. While these types of ammunition may not be practical for real-world scenarios, they can certainly make for some entertaining movie moments.
Check out my article about shooting like John Wick.
Anvil
While ammunition may not be traditionally associated with anvils, it is worth noting that some types of ammunition can be used for blacksmithing. For example, shotgun shells can be used to create decorative patterns on metal, while the lead from bullets can be melted down and used for casting. While this may not be a common use for ammunition, it is a creative way to repurpose old or unused rounds.
Have you ever thought about buying ammo online?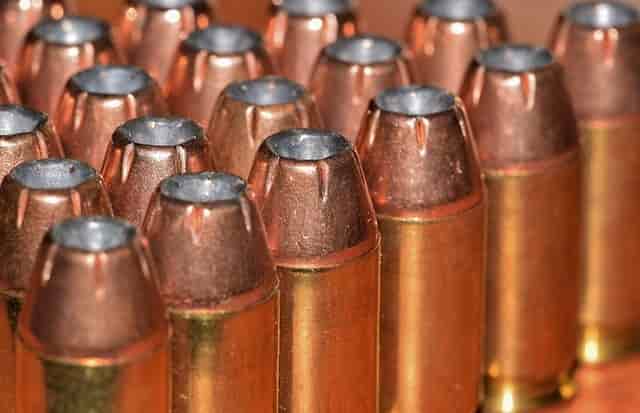 I'm telling you it's so easy with Lucky Gunner! The ammo shown on their site is guaranteed to be in stock and will ship fast. I heartily endorse Lucky Gunner and so do their many customers.
"Okay, so far I've dealt twice with LuckyGunner, and all I can say is, I LOVE YOUR COMPANY!!!!

Imagine: only items in stock are advertised. Who'da thunk, eh? The more highly advertised ones – Cheaper Than Dirt, Cabela's, et. al. – will put you on backorder forever and a day. But LuckyGunner – I ordered 500 shells of .45 ACP (hard to get in this "shortage") – and there it was at my address. No backorders, no bull. Business as it should be.

Yes, I'm telling my friends! I'm constantly writing down your addy on bits of paper (and running out of the latter), spreading the joyous news, "No backorders! No bull! Try LuckyGunner.com, you won't be sorry!" Thank you for being there for an ammo-starved public. And, thanks for the SUPERB customer service."

— Walter J., Silverdale, WA —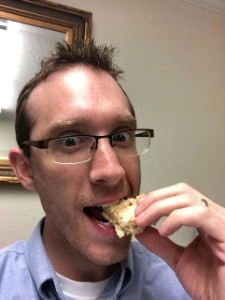 Jason Huskey
Owner of CCWClasses.net
Jason Huskey is a family man with three kids and a wonderful wife. He's always starting new hobbies, but his true passion lies in shooting sports. Jason has been a CCW license holder for over 10 years and carries every day. In addition to firearms, he also enjoys playing guitar and writing songs. He tries to live by the Christian values he believes in.
More things you might enjoy…
Image by MikeGunner from Pixabay I've long since discovered that very few activities give me the same thrill and sense of security as firing a gun. As a gun owner and enthusiast, I've always been curious about which guns can shoot which kinds of ammunition. I have a Derringer five-shot revolver that uses .22 rounds.…